Cambodian Students in Israel Aim to Develop Cambodia's Agricultural Sector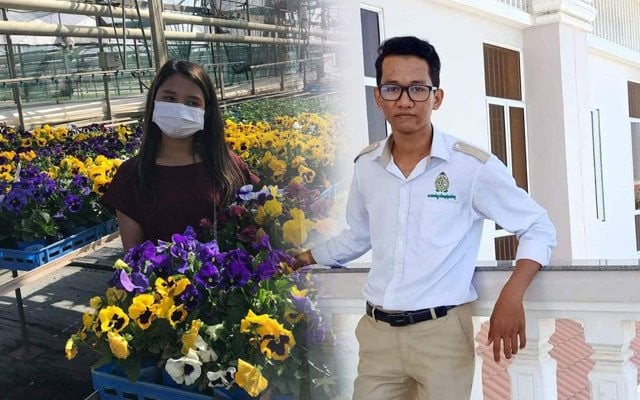 Studying abroad highlights the lack of modernization in Cambodian agricultural practices, according to Cambodian interns working in Israel
PHNOM PENH--Cambodia every year sends agricultural students to study and train in Israel to gain experience, knowledge and modern technology in agriculture and for Sambath Kanhara, who has studied in Israel for almost a year, said the hands-on experiences she's had will help further develop Cambodia's agricultural sector.
In particular, she said, her studies in seed nursing has involved the practical implementation of automated seedling planting on a large farm, a far cry away from the manual planting techniques common throughout Cambodia.
"When we are here in Israel, we understand the farming techniques. I came here to do an internship in the nursery, where we take care of the seedlings when they are being sold," said Kanhara, who will return to Cambodia next month. "When I first came to Israel, I was amazed and have gained a lot of experience from the farm, their cultivation techniques, and other methods in taking care of the seedlings."
The work experience and techniques in growing vegetables that Kanhara gained from her internship in Israel have given her a better understanding of the shortcomings in the agricultural sector in Cambodia.
Kanhara, a student of Agricultural Engineering from the Royal University of Agriculture, said she intends to apply the advanced technical knowledge she gained from Israel to grow vegetables and fruits in order to contribute to the development of agriculture in Cambodia.
"I want to expand and develop our agricultural sector widely," she said. "Even if not exported to foreign countries, we still can provide sufficient food for our people in our country."
For another Cambodian intern in Israel, Theng Yany, his experience—despite not matching his studies—could help develop Cambodian farming techniques.
"Although what I'm training for is not exactly related to my major, I think it is a new experience for me, which I can share with people in our country, especially in terms of agriculture," he said.
"More or less, I can contribute to this sector in Cambodia," Yany added.
He said each process of cultivation in Israel, from planting seedlings to harvesting crops, is done using machines and robots.
"I think it is a positive point that I can share with Cambodian people or cooperate with someone who's already used technology in their plantation to further strengthen the techniques," he said. "Therefore, our country can improve on the cultivation of crops and plants by using more technology and machines."
Ngo Bunthan, Rector of the Royal University of Agriculture (RUA), said from 2008 to 2020, the university sent more than 1,000 agricultural students to Israel for internships. In October 2021, Cambodia will send nearly 200 more agricultural students to internships in Israel.
"Returning students are usually dispersed according to their career choices," he said. "Some have set up their own startups to trade agricultural products or provide agricultural services. Some also work in private companies, especially Israeli companies, while some work in the government institutions."
Related Articles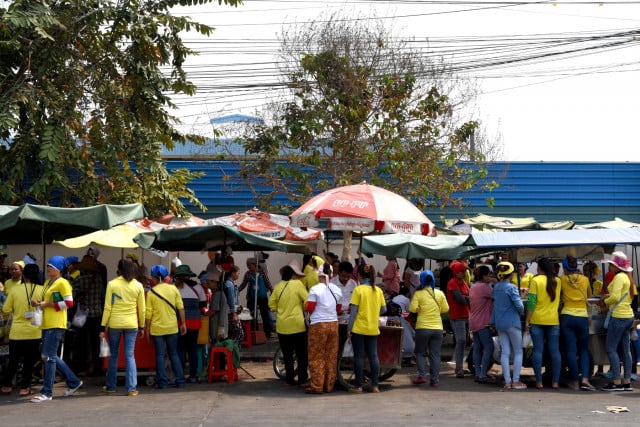 February 23, 2023 3:15 PM