Cambodian Students in Wuhan City Hope to Come Home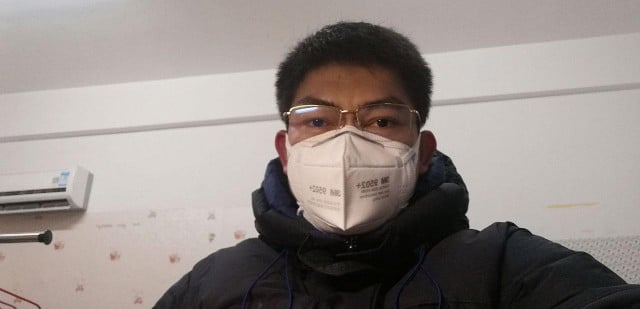 Phoung Vantha
February 2, 2020 1:22 PM
PHNOM PENH--A Cambodian currently studying in Wuhan City in China wrote on his Facebook page Sunday night how happy he was that his classmates from Myanmar arrived home safe and sound.
"They called me [Sunday] morning to encourage me to be strong and hold hope," Pen Barang said. "Before they left the dormitory, they gave all the food they had to me and their generosity made me in tears.
"We wish we, 23 students, were on the plane back home very soon," he wrote.
Barang, who is a master's student in TESOL (teaching English as a second language), and 22 other Cambodian students are in the city where the outbreak of the Coronavirus(2019-nCoV) is believed to have originated last December.
As of Feb. 1., there were 11,953 confirmed cases of the coronavirus in the world, of which 11,821 were in China, according to the World Health Organization.
The Wuhan authorities prohibit people from leaving the city. However, several countries have been working with the Chinese authorities to evacuate their citizens from China.
On Jan. 31, Sopheap Chak, executive director at the Cambodian Center for Human Rights (CCHR), urged the Cambodian government to come to the help of the Cambodians currently in China and to repatriate them.
"The wellbeing of citizens should be the priority, and ought not to be compromised in favor of diplomatic and economic relations," she wrote on her Twitter page.
"The government is responsible for these individuals and should ensure the safety of all Cambodian citizens, regardless of where they are in the world," she added.
This was following Prime Minister Hun Sen saying on Jan. 30 that Cambodia would not suspend flights to or from China, or evacuate Cambodians in spite of the Wuhan coronavirus outbreak.
Doing so could affect the country's economy and bilateral relations with that country, he said. "Stopping flights from China means killing Cambodia's economy," Hun Sen said.
Related Articles