Cambodian UN Representative Claims Freedoms "Cherished" in Cambodia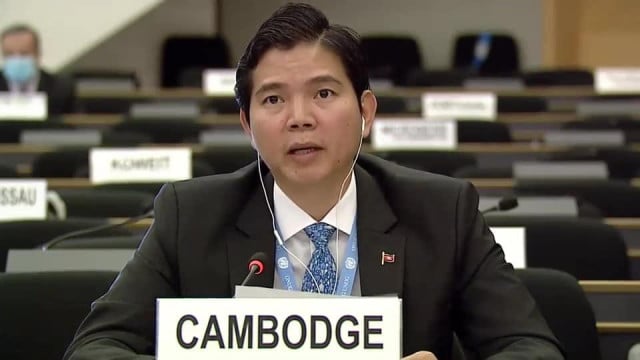 Phoung Vantha
September 9, 2020 7:56 AM
In a response to recent criticism over violence used against peaceful protesters, Cambodia's Permanent Representative to the UN suggested protesters violated rights of others.
PHNOM PENH--Cambodian Ambassador and Permanent Representative to the UN in Geneva An Sokkhoeurn on Sept. 8 issued a response to UN Special Rapporteur Rhona Smith's concerns. In his statement, Sokkhoeurn claimed that Cambodia was not eroding citizens' freedoms while he downplayed the significance of the recent crackdown on those who dare to speak out against the government.
"Cambodia cherishes freedom of expression, association and peaceful assembly in line with the law, and is deeply conscious that plurality of voices, including the critical one, matters in the development of the country," Sokkhoeurn's statement read.
"However, article 31 of the Constitution of Cambodia underscores that exercise of personal rights and freedom by any individual shall not adversely affect rights and freedom of others," Sokkhoeurn wrote, without providing any evidence as to how peaceful protesters had affected the rights or freedoms of others.
Sokkhoeurn chided Smith for not stressing the responsibilities that come with certain freedoms and highlighted a range of international conventions that Cambodia is party to.
"The purposeful failure of this emphasis not only misleads the public but also emboldens certain forces, who readily exploit the situation for their hidden agenda," Sokkhoeurn claimed, but did not elaborate.
It is these same conventions that Cambodia's ruling party has been repeatedly accused of signing in poor faith, as the freedoms supposedly conferred upon Cambodians by said conventions are often violated or ignored. Just last month the EU opted to partially revoke Cambodia's Everything But Arms trade privileges due to a failure to honor its international commitments.
Over the course of the past month, at least 14 people have been detained for their role in peaceful protests or criticism of the government, shocking analysts with both the pace of arrests and the level of force used by authorities in addressing peaceful protests.
This is not the first time that Sokkhoeurn has sparred with Smith over her observations on Cambodia's deteriorating human rights situation, but recent years have seen Cambodia's image on the world stage falter as the government has adopted a more hardline stance on dissent, jailing large numbers of former opposition party members, journalists and activists throughout the year.
Similarly, Cambodia's increasing dependence on China has further isolated the country from the international community, with the Swedish government announcing in June 2020 it would be cutting its bilateral aid program to Cambodia due to democratic backsliding.
Sokkhoeurn called upon Smith to strictly observe the Code of Conduct for Special Procedures Mandate Holders of the Human Rights Council.
Related Articles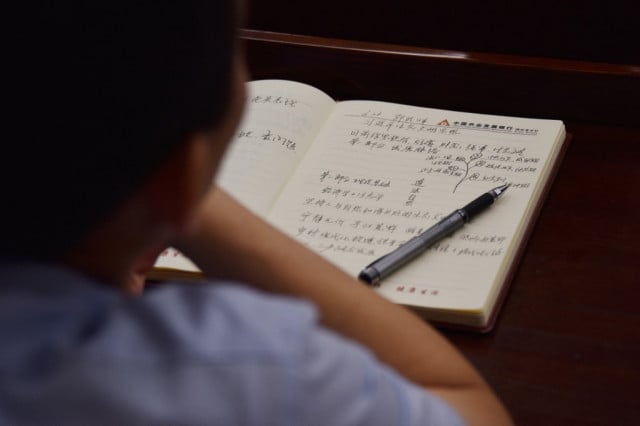 September 1, 2021 11:35 AM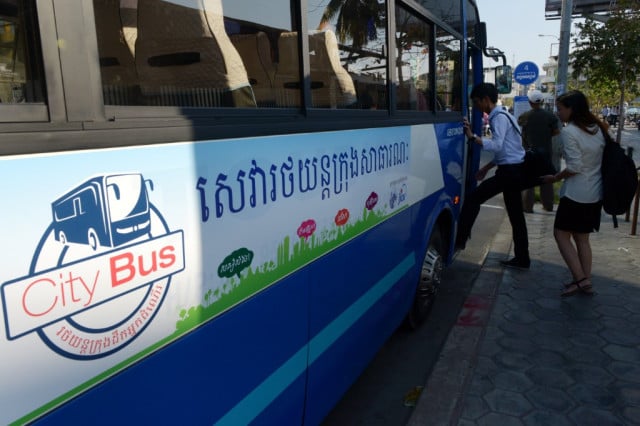 September 13, 2022 11:30 AM