Cambodian Wrestlers Win Historic 20 SEA Games Medals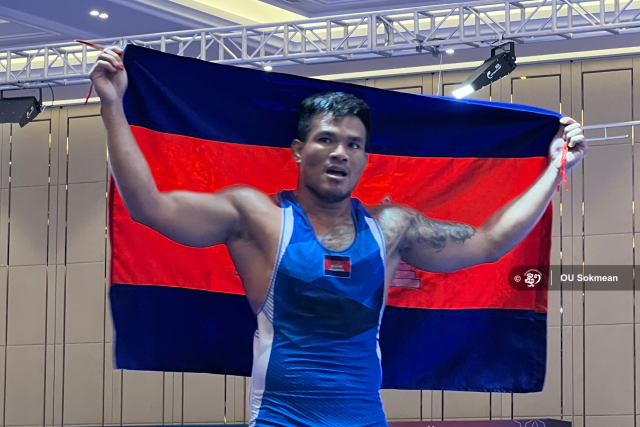 PHNOM PENH – Cambodian wrestlers won 20 medals in the SEA Games, a historic achievement for the sport in Cambodia, say wrestling officials.
Casey Barnett, vice president of the Wrestling Federation of Cambodia, said the athletes won five gold medals, four silver and 14 bronze, breaking the 2013 record when 10 medals were won.
He said he was proud of the result as wrestling is an Olympic sport and Cambodian wrestlers could reach such a milestone.
"This result reflects the improvement of the wrestler resources in the country," said Barnett on May 16 after the game was concluded.
International wrestlers had also applauded the increased ability of the Cambodians.
Cambodia has had its best-ever SEA Games performance, winning 282 medals as it prepares to draw the curtain on the tournament.
Cambodia hosted the biennial Games for the first time in six decades.
The host ranked fourth on the medals table, winning 81 gold, 74 silver and 127 bronze, its best result since the 1971 event.
Related Articles