Cambodian youth group to launch a 'trash-free' campaign in the capital city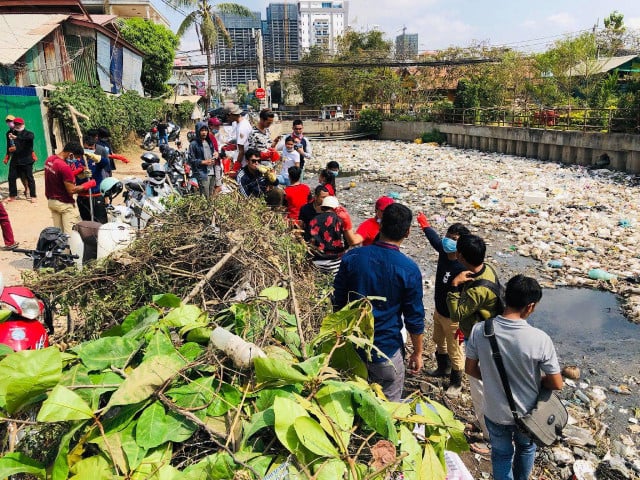 Phoung Vantha
October 17, 2019 10:24 AM
PHNOM PENH—A group of young environmental activists named "Rubbish Youths" is planning to launch an experimental campaign aimed at transforming one of Phnom Penh's districts into a trash-free model, the group's leader said Thursday.

The campaign, which has received endorsement from Phnom Penh Municipal Governor Khuong Sreng, will target Khan Chamkarmon, said San Dara, the founder of "Rubbish Youths."
"The three-month campaign will begin in November, with cooperation from the district's authorities," he said.
He said its activities will include collecting trash, especially plastic waste, and clean the dust in the target areas within the district.
Phnom Penh Governor Khuong Sreng has thrown his support behind the campaign and pledged to provide rice and budget for its implementation, too, according to San Dara.
Speaking at the Green Business Forum last week, Nuon Pharath, a Phnom Penh Municipal vice-Governor, said waste management is one of the major challenges currently facing the city. He said addressing it requires collaboration from all actors across both public and private sectors.
Ministry of Environment spokesman Neth Pheaktra said that more than 10 million plastic bags are used every day in Phnom Penh city alone.
Related Articles