Cambodians and Vietnamese Can no Longer Travel across Cambodia and Vietnam's Border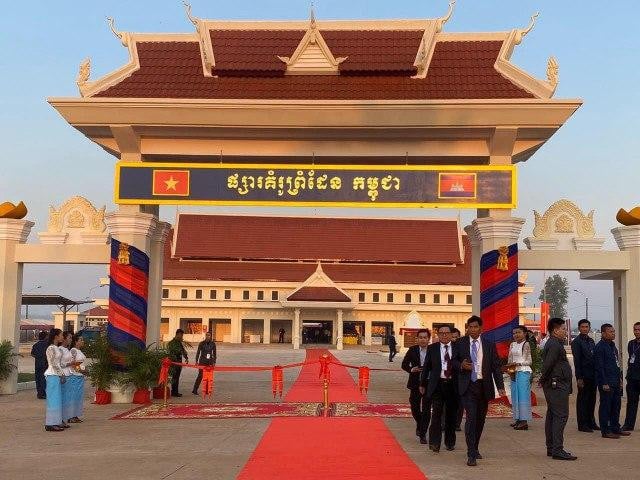 This restriction aims to prevent the spread of COVID-19
PHNOM PENH—The Cambodia government announced Wednesday (March 18) that travel to and from Vietnam will be temporarily suspended for Cambodians and Vietnamese as a measure to prevent the spread of the Coronavirus Disease 2019 (COVID-19).

"Entry by Vietnamese nationals into Cambodia and Cambodian nationals into Vietnam by land, water way and air will be temporarily suspended, effective from 23:59 on 20 March 2020," the Ministry of Foreign Affairs and International Cooperation said in a letter sent to the Vietnamese Embassy in Phnom Penh. "This measure primarily aims to avert the inconvenience of quarantine requirement for both Vietnamese and Cambodian nationals who travel to Vietnam from Cambodia."

In the letter, which follows Vietnam's notice issued earlier in the day to the effect that Vietnam was temporarily closing its border along Cambodia, the ministry also asked the Vietnamese authorities to help repatriate to Cambodia any Cambodian who might be in quarantine in Vietnam.

As mentioned in the letter, "Vietnam has imposed travel restrictions requiring 14-day mass quarantine and self-quarantine of all travelers from ASEAN countries, including Vietnamese who return home." Singapore has issued a similar 14-day quarantine for people from ASEAN countries as well as countries that have registered a large number of COVID-19 cases such as China, South Korean, Japan, Italy, Spain and Iran.

In its letter, the ministry also requested that the authorities of two counties work together to facilitate and ensure that the transport of goods across the Cambodian-Vietnamese border can be carried out without disruption.
Related Articles