Cambodians Are Repatriated to the Country from Russia and Egypt via Malaysia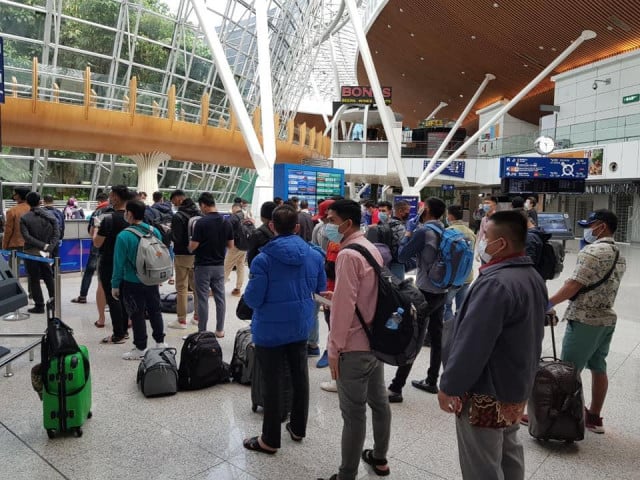 Phoung Vantha
July 19, 2020 7:58 AM
They were brought home due to the pandemic

PHNOM PENH—Cambodians returned to the country from Russia and Egypt on Sunday (July 19) as part of efforts to bring Cambodians home while the Coronavirus Disease 2019 (COVID-19) is raging.
According to the Cambodian embassy in Malaysia, the 143 Cambodians consisted of 98 military trainees, one student and another Cambodian who were in Russia, and 43 students who were in Egypt.
Cambodian Ambassador Cheuy Vichet saw them off in Kuala Lumpur as they were getting ready to board Malaysia Airlines flight MH754, the embassy said in a post on its Facebook page. "Before departure…[the] Ambassador distributed masks and hand sanitizers to [them]," the post read.
The repatriation was done through the cooperation and coordination of the Cambodian embassy in Moscow and the Cambodian embassy in Cairo, the embassy said in the post.
Related Articles