Cambodia's Armed Forces Are Set to Fight COVID-19, Defense Ministry Spokesman Says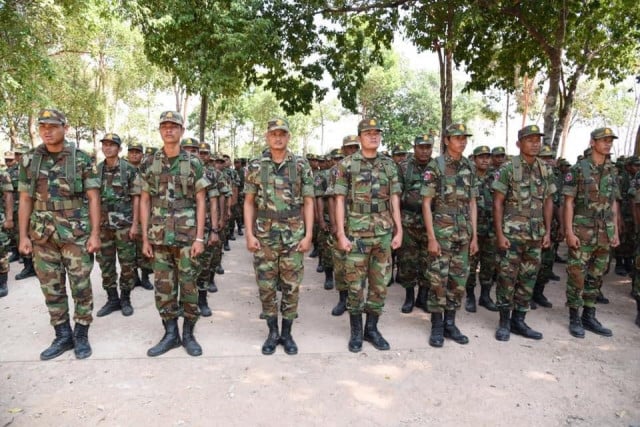 Torn Chanritheara
April 3, 2020 5:32 AM
They remain on standby, awaiting orders to get into action
PHNOM PENH—The Cambodian army is "ready for order and sacrifice" to stop the Novel Coronavirus 2019 (COVID-19), the Ministry of Defense spokesman said Thursday (April 2).
During a press conference, General Chhum Socheat said that the ministry and the Royal Cambodian Armed Forces (RCAF) are ready to face the disease and protect the country's population. He told reporters that the ministry is well prepared and equipped, and only waiting for orders to take action.
"Training, preparedness to fight the coronavirus are set at high level at the Defense Ministry including equipment, manpower and technique: We are all prepared," Socheat said. "The military is ready to receive the order from the government and, once the order comes, they will act."
Soldiers will sacrifice their lives to protect Cambodian citizens, he said, adding that no member of the armed forces has so far contracted COVID-19 as everyone of them strictly follows the Ministry of Health's instructions.
According to the draft law on governing the country in a state of emergency, which should soon be submitted to the National Assembly, the military plays an important role to enforce the restrictions imposed.
"In necessary situation, the government can establish mechanism or delegate power to a specific authority or the armed forces to ensure the implementation of the measures," the draft law said, referring to 12 measures that can be introduced to stem the spread of the disease.
On April 1, General Vong Pisen, commander in chief of the Royal Cambodian Armed Forces, ordered all soldiers to remain on standby during Khmer New Year, which is to take place in mid-April. He instructed those serving in the military not to leave their barracks or organize parties or gatherings as a preventative measure against COVID-19, adding that they must remain ready for deployment.
As of Friday (April 3), Cambodia had 114 confirmed cases of COVID-19, with 35 patients having since recovered. No fatality due to the coronavirus has so far been recorded in the country.


Related Articles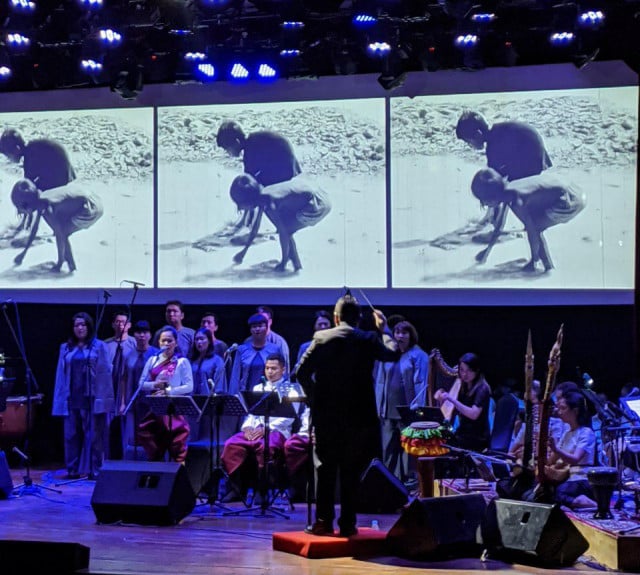 November 21, 2019 8:50 AM