Cambodia's Cashew Sales to Vietnam Top $1 billion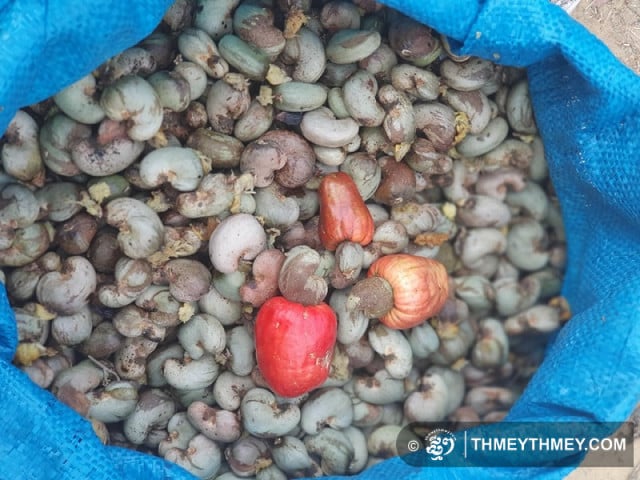 February 8, 2023 11:45 AM
PHNOM PENH – Cambodia exported about 98.5 percent of its raw cashews to Vietnam last year, worth more than $1 billion.
Exports to the international market amounted to 670,000 tonnes. Sales to markets outside Vietnam fell by 34.65 percent compared to 2021.
The Vietnam Trade Office in Cambodia said 660,000 tonnes were sold to Vietnam.
Cambodia's raw cashew nuts are an important source of cashew processing in Vietnam.
Vietnam imported about 1.9 million tonnes of raw cashews in 2022, with an average price of $1,400 per tonne, costing about $2.66 billion, according to the Vietnam Cashew Association.
The country is the world's leading importer of raw cashews. The main sources of cashew imports for Vietnam are Cambodia, Laos and African countries such as Ivory Coast, Ghana, Nigeria and Tanzania.
Vietnam's cashew cultivation area is only 300,000 hectares, which can provide about 30 percent of the raw materials for the processing needs of businesses. It is seeking cooperation in development of cashew cultivation areas in Cambodia and southern Laos.
In January, the National Policy on Cashew Nuts for 2022-2027 was brought into force to increase production and value-added, giving cashew farmers hope.
The primary objectives of the policy are to increase output with competitive quality, promote industrialization, and increase productivity by at least 25 percent by 2027 and at least 50 percent by 2032.
Related Articles