Cambodia's Challenge of Non-Alignment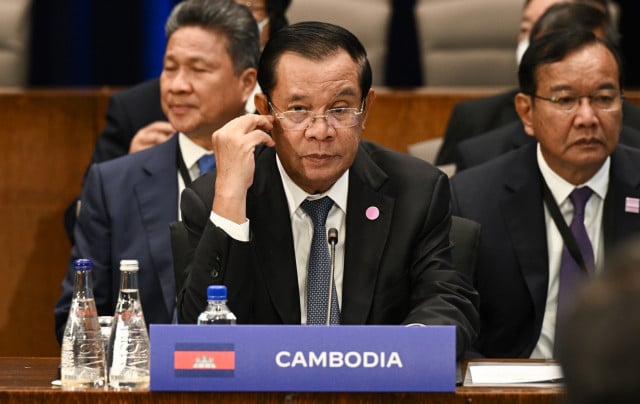 China looms large over foreign policy
Cambodia has encouraged the Non-Aligned Movement for well over a century but this independence from superpower rivalry is challenged by the country's growing closeness to China.
Cambodia reaffirmed its commitment to the principles of the Non-Aligned Movement in Bandung in 1955 to pursue peace, stability, and sustainable development for the international community, and fight all forms of foreign hostility and oppression.
The Non-Aligned Movement was established and promoted by post-colonial states such as Cambodia to seek real independence, sovereignty, territorial integrity and self-determination of development paths depending on their own national aspects.
In addition, this movement was created in prevent the spread of the geopolitical and ideological division between the democratic bloc led by the United States and the communist bloc led by the Soviet Union which was caused by the Cold War.
Cambodia continues to support non-alignment according to its foreign policy. This says Cambodia will continue to support its independence to make decisions in domestic and foreign policy by respecting and following non-alignment principles without bias to any state or superpower.
Cambodia's Challenge of Non-Alignment
The government through Prime Minister Hun Sen has frequently reaffirmed that Cambodia will remain neutral and will not align with any superpower. However, Cambodia's actions do not seem to reflect its constitutional commitment. As China grows, Phnom Penh has become overdependent on Beijing in terms of economics, politics and security.
In the last two decades, the presence of China in Cambodia has grown intensely, predominantly in foreign direct investment and military cooperation.
Likewise, under the multi-trillion-dollar "Belt and Road Initiative'', China has poured billions of dollars into Cambodia in the form of direct investment and financial assistance especially into large-scale infrastructure projects such international airports, hydropower dams, container terminals, bridges and the anticipated first expressway.
The Prime Minister has called Cambodia-China relations the "Friendship Stronger than Steel". On the other hand, Cambodia has developed strained relations with the West owing to the 2017 dissolution of the main opposition party CNRP in which the West accused the government of systematically violating human rights.
The confrontation between Cambodia and the West led to the partial withdrawal of the EBA tariff preferences from Cambodia which ultimately pushed Cambodia closer toward China as seen through the formalization of a Free Trade Agreement between the two nations.
Due to these geopolitical changes, Cambodia will have no other rational choice but to withdraw its non-aligned position and opt for an alternative policy option.
To align or not to align?
As a small state, Cambodia is limited to a few strategies to thrive in the context of superpower competition in the region. Although China could provide security and economic guarantees, seeking shelter from China would present Cambodia with setbacks.
Cambodia could further sour its relations with other friendly nations in ASEAN as well as Australia and Japan who have not welcomed the rise of China in the region. Sheltering under China could also trap Cambodia into an indirect confrontation with China's adversaries.
Hence, the best choice for Cambodia is to assume the role as an active player in balancing the influence of both the US and China in the region since both powers offer benefits for Cambodia to sustain its survival as a small state.
The US with its most advanced military could provide strategic cooperation for Cambodia in terms of security while China could offer many economic opportunities that would allow Cambodia to prosper. Cambodia should also work on improving relations with the European Union, Japan, India, Australia, South Korea and most importantly, ASEAN because partnering with them would promote Cambodia to a higher diplomatic position necessary for Cambodia to not entirely feed on any superpower protection for its survival.
Thus, even as a small state, by balancing the influence of the superpowers as well as diversifying partnerships, Cambodia could chart its own course away from regional geopolitical competition and be empowered to independently make decisions that best serve its national interests.
The future prospect for Cambodia Non-Alignment Strategy
The West is increasingly distancing itself from Cambodia due to democratic and human rights concerns. Under the Belt and Road Initiative, Cambodia placed its reliance on China's ever-increasing ambitions. Cambodia, isolated from the West, had no choice but to shift closer to sheltering under China rather than maintain the non-alignment status it voices.
Moreover, Cambodia has foreign policies closer to China than the West with the goal of maintaining peace, societal order, and political stability to reduce poverty, achieve human dignity and gain economic prosperity. Therefore, there are a few policies choices Cambodia must act on to make the best out of its situation.
Cambodia should retain its official non-aligned status and diversify its interests rather than falling into bandwagoning or the debt trap of China, which would make the country's economy vulnerable to one actor. The reliance on China predominantly for its economy would allow the power to determine Cambodia's foreign policy or use it as a puppet as it has already done in the South China Sea dispute.
Cambodia should also re-establish its economic and political relations with the EU as well as the US to effectively gain prosperity while maintaining domestic autonomy. Moreover, if Cambodia were to continue staying under China's shelter, the small power should at least make an effort to shift China's investment to fit with international best development practices of long-term domestic growth rather than its current exploitation of resources.
Authors: CHEA Resan, MOENG Maikheur, SOK Oudam and SOUN Noby
Related Articles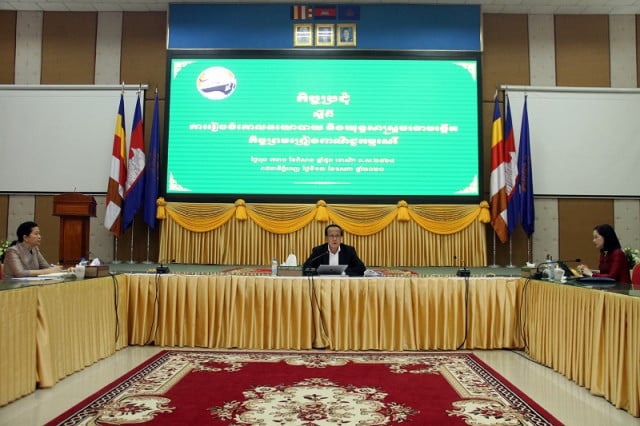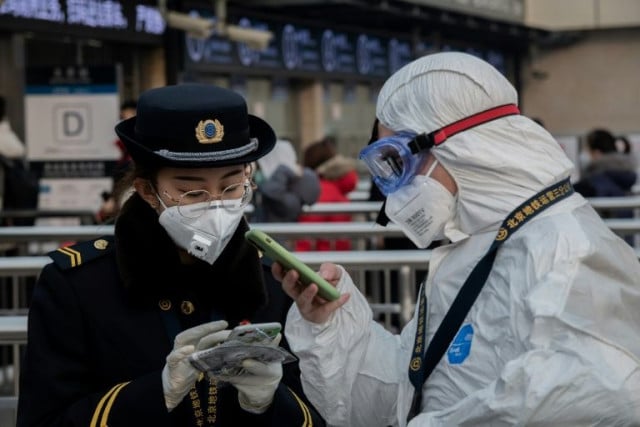 February 16, 2020 2:47 AM