Cambodia's Clay Pottery Faced Extinction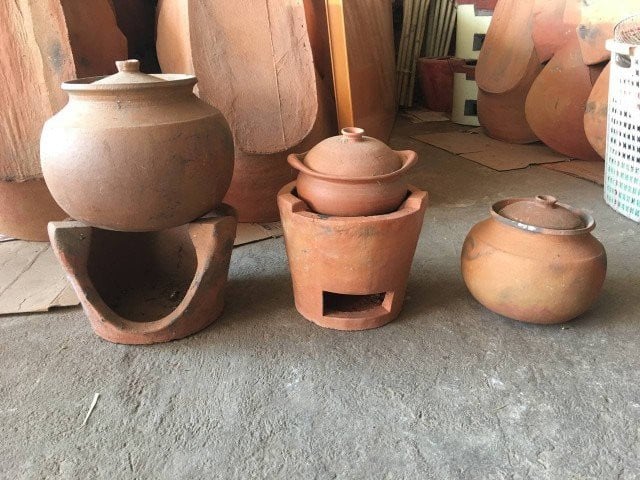 March of progress leaves tradition behind
PHNOM PENH--The shift to the use of modern materials has displaced traditional clay pottery in the minds of Cambodians.

Clay water holders known as k'am in Khmer, clay pots, cookie makers and stoves have almost disappeared and gradually been replaced by plastic, metal or even composite equipment packed with intelligent digital chips which run purely on electricity.
Traditional clay household items have gone out of fashion after being commonly used in urban areas and rural villages many decades ago.
The scenic view of villagers carrying k'am to scoop water from a stream or river at dawn and dusk is becoming rarer, while fewer people use k'am to store water for drinking at home.
Cooking rice with a clay pot and stove has not stood the test of time. Gas and electric stoves with futuristic timing mechanics and digital screens have made their way like octopus tentacles into the kitchens of many houses.
More than 10 years ago, Suon Sophat and her fellow farmers from the village of Prek Dach in Kandal province used traditional clay stoves in their cooking quarters as well as their farms. But Sophat said these kinds of equipment, which are mostly made by potters in Kampong Chhnang province, are rarely used by her family or other families in her village.
"Before we used it, but now we stopped," said Sophat. "When I want to cook rice or make soup, I tend to use a stove as it gives out less smoke into my home.
"When I want to make cookies, I use my gas stove since it cooks faster and easier. Of the clay pottery in my house, I now have only the clay pot to boil traditional medicine."
Traditional clay stoves appear to be less popular at local markets. Instead, there are only the modern stoves which are common in stores.
Yen Yi, also a villager in Kandal province, had a similar experience. Her parents' generation filled their houses with traditional clay equipment but she has none.
She said the lack of longevity of these primitive items encourages her to favor other materials.
"Several years ago, I had all of this clay equipment inside my house. But now, all of them have been broken," Yi said.
"Clay stoves and pots can easily break when they become wet. They are hard to maintain as day-to-day movements can lead the clay to crack. There are many children in my house. This kind of equipment simply cannot resist the wear and tear."
Kry Angkea Oudom, a traditional clay equipment seller from Kampong Chhnang province, said Cambodians these days show less interest in clay materials.
Oudom said sales spiked between 2000 and 2010, revealing that he could earn $1,000 to $2,000 monthly from selling clay equipment to fishers from Kampong Chhnang as well as other provinces in the country. Sadly, the last decade, sales have declined significantly.
"My business now only makes revenue from selling decorative materials such as clay animal sculptures or other children's toys which are imported from abroad. Some days, I see no demand for traditional clay equipment," Oudom said.
"Most people prefer modern stoves with strong alloys."
Oudom said traditional Cambodian clay equipment is prone to damage because it is made purely from clay without adding other substances.
Material science, supply chains and marketing have seen a dramatic change in the last couple of decades. Cheap and effective materials have become the norm in middle-income families. Innovation and advances are inevitable as humanity progresses but tradition and culture should not be taken for granted.
Related Articles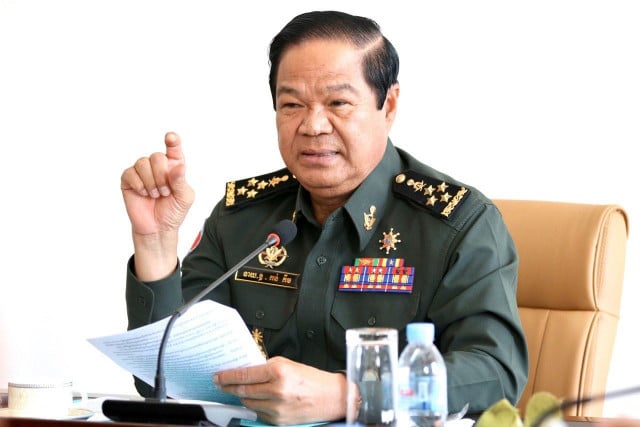 December 10, 2019 7:15 AM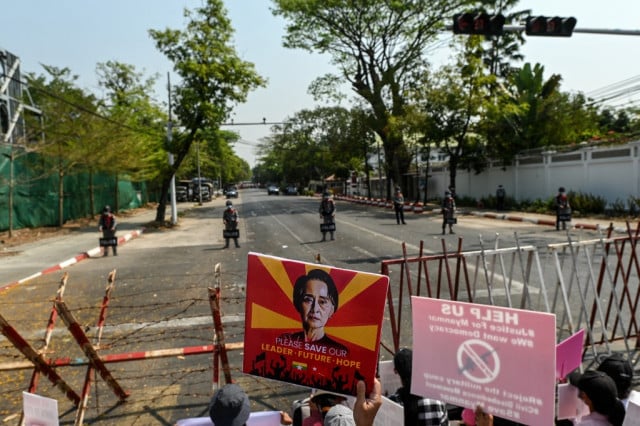 February 25, 2021 3:25 AM