Cambodia's Coal-Fueled Power Plants and their Environmental Costs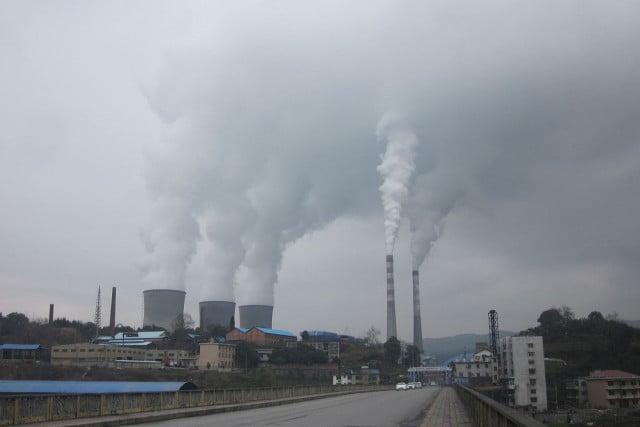 Sao Phal Niseiy
February 8, 2020 10:03 AM
PHNOM PENH--Cambodia's move to approve new coal-fired power plants has prompted concern about potential environmental and health costs despite the government pledging to strictly enforce environmental regulations.

The Cambodian government Friday greenlighted the construction of two more coal power plants in Koh Kong and Odor Meanchey provinces, according to government spokesman Phay Siphan.
The construction was approved during the cabinet meeting presided over by Prime Minister Hun Sen, Siphan said in a statement on Facebook.
Last December, Cambodia had approved the construction of two coal-fired power plants in Preah Sihanouk province with total capacity of 700 megawatts (MW).


This photo shows a 150-megawatt coal-fired power plant being constructed in Preah Sihanouk Province (Photo by Krakor helps Krakor Facebook Page)
Coping with energy shortage
The two new coal power plants, which will be commissioned by the end of 2021 and early 2022 and represent an investment of around $1.6 billion, should generate up to 1,000 MW. The coal power station in Odor Meanchey province is being built by Han Seng Coal Mines Co. Ltd; the one in Koh Kong is being financed by the Royal Group owned by Cambodian tycoon Kith Meng.
"The investment projects are crucial for ensuring electricity security in Cambodia between 2021 and 2024 especially during dry season when most of our electric dams can't produce enough power," Siphan said.

The projects will also bring about a reduction in electricity prices in line with the government's policy, and properly address concerns over environmental issues, he said.
Han Phoumin, an energy economist at the Economic Research Institute for ASEAN and East Asia, said that the Cambodian government's latest move to build new coal power plants as well as a 200 MW of co-combustion of heavy fuel oil and gas were "in response to the urgent need of [addressing] power shortage."
However, Phoumin said, it is not sustainable to use heavy oil for power generation in the current situation.
Ham Oudam, a freelance consultant on natural resource governance and environmental management, questioned the government's commitment to protect environment as it attempts to cope with energy shortage.
"A while ago, when the Cambodian government was committing to produce electricity from hydropower dams, they said it does not pollute like coal-fired power plant," he said. "But now, they bring back the coal projects."
Cambodia is in need of, Oudam said, "a comprehensive energy-development plan that truly tells us how much energy/electricity Cambodia needs.
"And it also needs the approaches that ensure there is balance between the energy shortage and global warming," he added.
According to the Cambodia Basic Energy Plan prepared by the Ministry of Mines and Energy and the Economic Research Institute for ASEAN and East Asia, electricity demand is projected to grow by an annual average of nine percent between 2015 and 2040.
And Cambodia still considers coal and hydropower the most reliable and affordable sources of power as consumption increases in line with rapid economic growth.
Transparency in environmental impact assessment
The scientists' consensus is that coal-fired power plants are the most polluting way to produce electricity, and burning coal is the most prominent contributor to climate change.
The World Health Organization (WHO) estimates that around 7 million people die every year due to air pollution, which is mainly caused by, WHO says, "the inefficient use of energy by households, industry, the agriculture and transport sectors, and coal-fired power plants."
Concerning environmental impact potentially caused by coal power plants, Siphan said that the companies agree to conduct environmental-impact assessments and strictly follow measures required by the Ministry of Environment in order to prevent environmental problems.
Despite the government stressing its willingness to enforce regulations to address environmental costs, Oudam said he remains skeptical whether the coal-power risk assessment will be carried out rigorously and be made known to the public.
"In addition to coal-fired plants being the most polluting energy generator, it is also quite unlikely [that] the coal projects [will not] get approved without having disclosed or even completed the environmental impact assessment (EIA)," Oudam stressed.
Phoumin agreed. "I really don't know the technical details of the coal power plants combined capacity of 1,000 megawatts," he said, "The big issue here is the transparency of this power plant, and the ability of the government/implementing agency to monitor the emissions from the power plants."
However, he encouraged the government to strictly demand that the company use clean-coal technology for the long-term benefit and sustainability of the country.
"If the government's environment regulations are strong, it should strongly request the companies to comply with Clean Coal Technology (ultra-supercritical technology)," Phoumin said.
According to the expert, introducing the technology will lead to a situation in which the level of NOx (nitrogen oxide) and SOx (sulfur dioxide) are reduced to nearly zero.
SOx can cause acid rain, which is harmful to ecosystems, and reacts with other compounds in the atmosphere to form fine particles that reduce visibility, literally known as haze, he said.
However, Phoumin added, "[s]o far, it is hard to know. But the technical guidelines from the power plant seem to introduce the supercritical technology, which is not bad at all."
Related Articles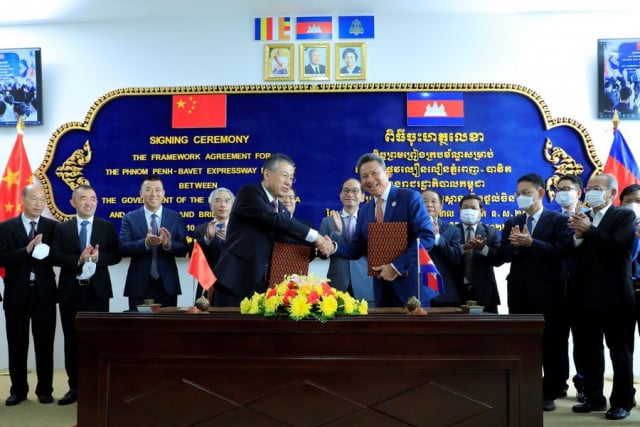 November 10, 2022 4:39 PM