Cambodia's COVID-19 Vaccination Pathway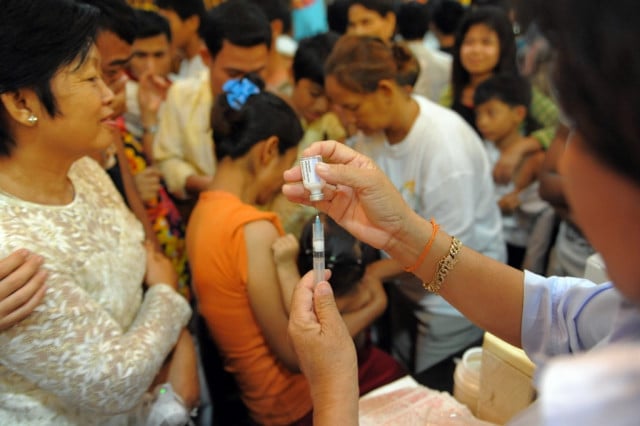 Sonny Inbaraj Krishnan
January 3, 2021 8:29 AM
The COVID-19 vaccination campaign in the region is now urgent with the detection of the United Kingdom (UK) variant of COVID-19 in Vietnam, Japan, South Korea, Singapore, Hong Kong and Australia. For this reason, Cambodia can ill-afford the long wait for World Health Organization (WHO) pre-qualification to procure vaccines.
The year 2020 can be remembered as the year a tiny little microorganism that probably leapt from a bat, to an intermediary host, and then to a human went on to control the world.
In 2018, the Johns Hopkins Center for Health Security warned that the class of pathogens they suspect are most likely to cause real problems are respiratory RNA [ribonucleic acid] viruses. They mutate and evolve faster than any other pathogens and thus jump species fast – from animals to humans.
"Although we can stop gut pathogens with sewage management and infections like Ebola and HIV by being careful about body fluids, respiratory infections are harder to stop: No one can stop inhaling," writes health journalist Deborah Mackenzie in "[t]he pandemic that should have never happened and how to stop the next one."
Two years later the COVID-19 virus, a respiratory RNA, proved the suspicions of Johns Hopkins Center for Health Security right.
But in the midst of this doom and gloom, there now seems to be some glimmer of hope of ending this once-in-a-century pandemic.
A vaccine could help a population safely achieve herd immunity. Herd immunity, also known as indirect protection, community immunity or community protection, happens when a virus cannot spread anymore because it keeps coming into contact with people who are protected against infection – in this case vaccination. For COVID-19, at least 80 percent of the population needs to be vaccinated to stop the transmission of the virus and for herd immunity to set in.
Three coronavirus vaccines have posted excellent results, with more expected to come. But this is not the beginning of the end; it is only the beginning of an endless wait: There aren't enough vaccines to go around in the richest countries on earth, let alone the poorest ones. Efforts are underway, however, to address the equitable distribution of vaccines and in deciding who should be vaccinated first.
For governments, the following questions will be topmost on their minds. Which vaccines are they going to bet on? How much are they willing to spend? How do they ensure an adequate supply of vaccines for their citizens?
Prime Minister Hun Sen has made it clear that Cambodia would only procure COVID-19 vaccines that have received pre-qualification from the World Health Organization. As of 31 December 2020, no COVID-19 vaccine has been validated by the WHO.
The WHO pre-qualification aims to ensure that selected diagnostics, medicines, vaccines, immunization-related equipment and devices for high burden diseases meet global standards of quality, safety and efficacy, in order to optimize use of health resources and improve health outcomes. It consists of a transparent and scientifically sound assessment process that, in conjunction with other procurement criteria, is used by the United Nations and other procurement agencies to make purchasing decisions regarding specific commodities (diagnostics, medicines and/or vaccines).
The WHO's process is stringent and laborious and could take at least four months after a vaccine manufacturer submits its application to receive the UN agency's pre-qualification.
A series of independent reviews of the efficacy and safety evidence is required, including regulatory review and approval in the country where the vaccine is manufactured, before WHO considers a vaccine product for pre-qualification. Part of this process also involves the Global Advisory Committee on Vaccine Safety and an external panel of experts convened by the WHO, called the Strategic Advisory Group of Experts on Immunization (SAGE). SAGE analyzes the results from clinical trials, along with evidence on the disease, age groups affected, risk factors for disease, and other information. The panel then recommends whether and how the vaccines should be used.
There is also no guarantee that Cambodia will get the vaccines immediately after they are pre-qualified by the WHO and the country would have to wait its turn down the line simply due to the fact that there will not be enough vaccines to cover the world's population until 2022 or even 2023. Data from Duke University's Global Health Innovation Centre show that 6.4 billion doses of potential vaccines have already been bought by the United States, the United Kingdom, the European Union, Japan and Canada, and another 3.2 billion are either under negotiation or reserved as "optional expansions of existing deals."
While vaccines remain scarce for low and middle-income countries, the COVID-19 Vaccine Global Access Facility (COVAX) – led by the World Health Organization, the Coalition for Epidemic Preparedness Innovations, and GAVI, the Vaccine Alliance – throws a lifeboat. The scheme aims to provide lower-income countries with enough doses to cover 20 percent of their population.
COVAX will purchase vaccines from companies and negotiate pricing deals for countries that will buy their own. Cambodian Health Ministry spokeswoman Or Vandine told Nikkei Asia there were no plans at this stage to acquire vaccine stocks for the country outside COVAX.
But COVAX is short on cash. Though it has received $2 billion in terms of commitments from 78 higher income countries, little of that has translated into cash. And it is short by $5 billion to secure the 2 billion doses of vaccines it aims to buy by 2021.
So where does that leave Cambodia?
For one, there is urgency in the COVID-19 vaccination campaign with the detection of the UK variant of COVID-19 in Vietnam, Japan, South Korea, Singapore, Hong Kong and Australia. The UK variant appears to be more transmissible than other variants of the virus seen to date. If it spreads much more easily, that means more people will be hospitalized. Once hospitals become overwhelmed, the quality of care of the sickest patients drops, which can lead to higher death rates than would otherwise be expected.
Due to the increased infectiousness of the UK variant, a higher proportion of people need to be vaccinated in order to achieve population immunity. Whether we like it or not, COVID-19 has shown us that we're all connected. An outbreak anywhere is a threat everywhere.
The WHO itself has put forward that recognition of its pre-qualification for COVID-19 vaccines is a regulatory option for national regulatory authorities (NRAs) and NRAs themselves could explore establishing the legal aspects for procuring products not yet finalized through emergency use authorizations.
"Regulatory adaptation is critical during public health emergencies, hence NRAs are
encouraged to modify a traditional, reactive control system into a proactive, risk-based approach to speed up the public's access to life-saving medical products," states the WHO in its November 2020 "Guidance on developing a national deployment and vaccination plan for COVID-19 vaccines."
So in a nutshell, there is little reason for Cambodia to wait for the vaccines to get WHO pre-qualification to start procuring them. Perhaps Cambodia can follow Malaysia's procurement strategy, which is a mix of placing pre-orders with vaccine manufacturers and purchasing vaccines directly from the COVAX facility when they receive WHO pre-qualification.
Malaysia has signed an agreement to buy 6.4 million doses of AstraZeneca's COVID-19 vaccine and is in negotiations with China and Russia to secure more vaccine supplies. The government has also signed a deal to secure 12.8 million doses from Pfizer-BioNTech and is also sourcing vaccines from COVAX.
Without doubt, vaccines have been by far the biggest innovation in public health and to end this pandemic. Countries need to develop innovative ways of procuring and delivering vaccines with or without international support for the ultimate good of their citizens.
Sonny Inbaraj Krishnan is Internews Regional Health Advisor COVID-19 for Asia. Internews works globally with a network of partners responding to rumours and misinformation in the global 'info-demic.' The views in this article are the author's own.
Related Articles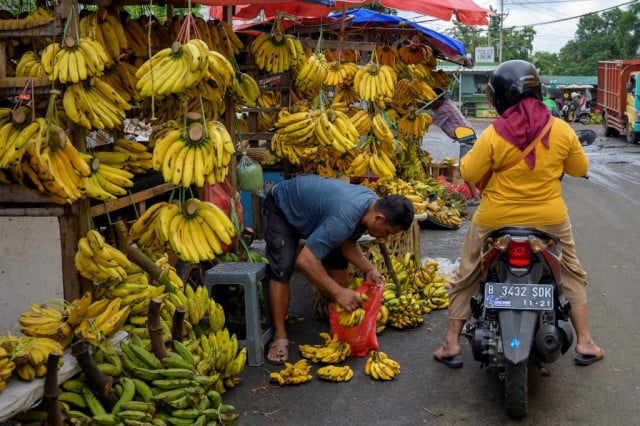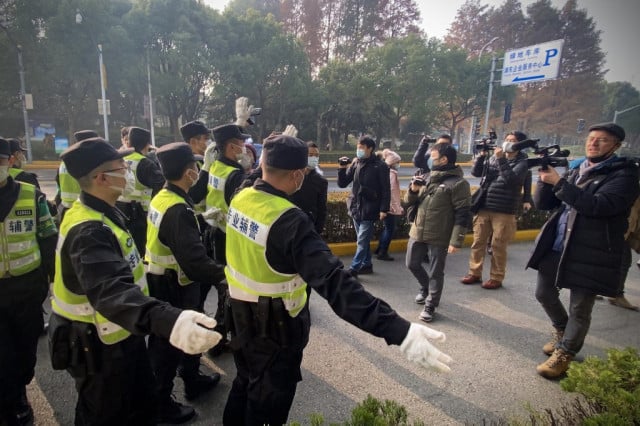 December 28, 2020 2:24 AM