Cambodia's defense minister discusses bilateral cooperation with U.S. envoy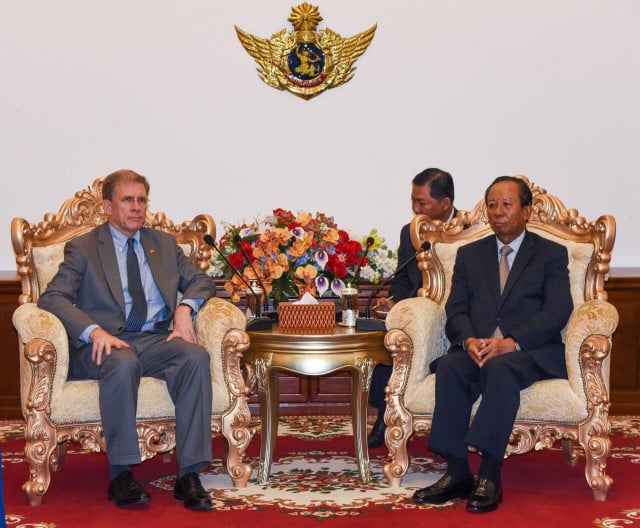 Phnom Penh – Defense Minister Gen. Tea Banh and U.S. Ambassador W. Patrick Murphy have met to discuss bilateral cooperation which also includes the recovery of the remains of U.S. soldiers from the Vietnam War era.

The minister and the ambassador also talked about cooperation in the areas of peacekeeping and humanitarian demining during their meeting, the U.S. embassy said on its Facebook page Wednesday.
Cambodian government suspended cooperation in finding the remains of American soldiers killed in the Vietnam War in September 2017 after Washington imposed visa restrictions on Cambodian officials after Phnom Penh refused to accept its nationals facing deportation from the U.S. The cooperation was, however, allowed to resume in October 2018.
Ninety American soldiers had gone missing in Cambodia during the Vietnam War, Xinhua reported.
During the meeting, Mr. Murphy also told Mr. Tea Banh, who is also a deputy prime minister, that Cambodian government needs to take further steps to restore full multi-party democracy and rights for political figures, the embassy said.
It added that such a move by the government "will contribute to Cambodia's stability and prosperity, strengthen the overall U.S.-Cambodia relationship, and help preserve Cambodia's sovereignty and independence."
Related Articles