Cambodia's Deminers to Train Ukrainians
PHNOM PENH -- Cambodia will send deminers to Ukraine in December to teach the war-torn country to get rid of unexploded munitions from its war with Russia. A second team will fly out early next year.

In a call with Ukraine Volodymyr Zelensky on Nov. 1, Hun Sen expressed his sympathy and concern over the attacks on Kiev and other cities in Ukraine.

Hun Sen told Zelensky that Cambodia fully respected the UN Charter and international laws, according to an official account of the call.

Cambodia was "against the aggression, the threat of or use of force over sovereignty and the territorial integrity of an independent state, and does not support the secession or the annexation of territory by other countries," the PM said.

CMAC director Heng Ratana said his organisation was cooperating with its Japanese partners. Cambodia is providing technical teams and Japan is supplying materials and equipment.

"CMAC is very proud of this mission, as we can share our experiences and knowhow to help Ukrainian people to remove the threats of landmines and the remnants of war," he said.

The account of the phone call said also that both leaders exchanged gratitude for each other's assistance and agreed to appoint ambassadors in line with the Cambodian Prime Minister's proposal.

Hun Sen expressed gratitude to Ukraine for providing scholarships to Cambodian students in the 1980s, and supported Ukraine to access the Treaty of Amity and Cooperation in Southeast Asia (TAC).

Zelensky asked the PM to deliver a video statement during the ASEAN Summit and stated Ukraine's wish to be another ASEAN sectoral dialogue partner.



This is an updated version of a story that appeared earlier on the Cambodianess website.
Related Articles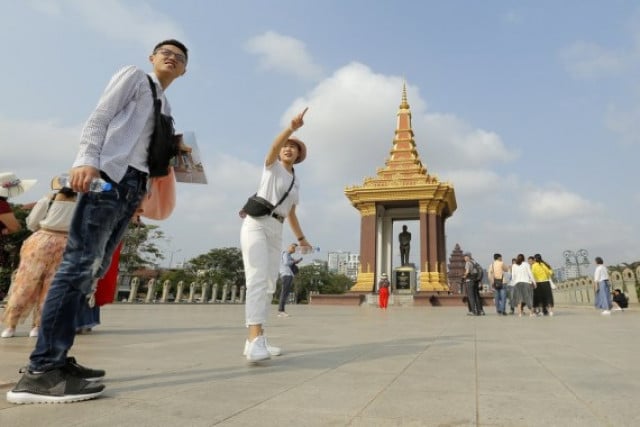 January 13, 2023 10:50 AM