Cambodia's Disappearing Art of Business Signs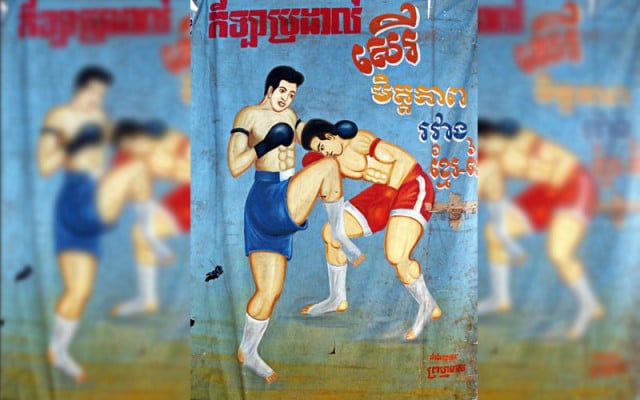 Every year since 1999—except during the COVID-19 pandemic—Arjay Stevens has spent six months or so in Cambodia, taking photos as he crisscrossed the country.
When asked what he photographed, he would respond "everything," he said. Having grown up in post-World War II time in West Germany in the 1950s, Stevens knew how a country may get transformed when peace returns and economic development restarts.
Still, "everything" has often meant photographing the arts in the country, from the sculpted scenes on the walls of the monuments at Angkor, to Khmer classical dancers and Lakhaon Kaol masked dancers.
This has also included everyday art such as signs that people had commissioned from artists to advertise their shops or stores or restaurants.
Stevens' photos of these signs are being exhibited at the Aroma Gallery in Phnom Penh.
Entitled "Look Up Billboards, Cambodia's Vanished Art," the exhibition features photos of signs ranging from one announcing a free-style boxing match between Cambodian and Thai boxers, a sign for a hairdresser, to a sign advertising a music band and one from the Cambodian Mine Action Centre (CMAC) explaining to people what to do if they find a landmine or UXO in the countryside.
In years past, Stevens said, "you would see those images everywhere, even in remote parts of the country…Whenever I saw one, I would jump out of the car or the bus…in the village or town to photograph it. That's why I have this huge variety of pictures."


A hairdresser had a portrait of himself painted to advertise his hair salon. Photo: Arjay Stevens
Those signs were custom orders, each one done for a specific business or service. While he did not visit sign painters' shops in the countryside, Stevens said, "in Phnom Penh, there were many workshops where they did this. I ordered one for a social enterprise…one time. They prepared it for me, hand painted the billboard."
But today, while those shops may still exist, they use different techniques. "People follow the stream of time," he said. "They have computers. There are young people coming from schools, having computers. They say 'let's make it with this.' You know: not resorting to the more involved technique of hand painting anymore."
In the past, Stevens said, "you needed to have the ability and skills to draw and paint to do billboards." Now, it's more a matter of knowing which computer programs to use and how to use them, he said.
So, is hand painting signs a craft that has faded away? "Yes, I think so," Stevens said. Those signs, he said, "are documents of the past, of the youngest past. On the other end, this shows in my opinion the strength of the people.
"These billboards are showing so much the power and will to survive, you know, that it's amazing: It's unique," he said. Because in spite of it all, in a peacetime era that was still rather new in the 1990s and 2000s, people used the talent and tools they had to learn and rebuild normalcy.


A Cambodian music band had a sign made to let people know they are available to perform. Photo: Arjay Stevens
With the photos he has taken over the years, Stevens has so far done several photo books on Cambodia.
In 2015, he published a book on Em Theay, the legendary—and beloved—Khmer classical dancer who had trained in the 1930s. After learning that Theay, whom he called "the grand old lady of the Royal Dance," was only getting a government pension of 200,000 riels ($50) per month, he had compiled and published this book to help generate funds for her. Done with the support of several Cambodians and long-time expats, his 115-page photo book "A Century Artist" was released with the text written in English, Khmer, French and German. "I love this lady," Stevens wrote in the book. "Her smile, her warm impish eyes, her charm and kindness, the rigor with which she teaches her pupils." Em Theay passed away in 2021.
Then in 2019, Stevens published the 400-page book "Reamker, The Cambodian Ramayana – Gods, Demons and Heroes" in which the text is written in English, Khmer, French and German. Through hundreds of photos, he showed the importance of this Hindu epic tale—called Reamker in the country—in the life and culture of Cambodia. Photos ranged from scenes of this epic tale on the walls of Angkor Wat, and the multicolored painted panels of Wat Damrei built in 1904 in Battambang city, to the Sbeak Thom leather puppets used to stage scenes of the Reamker. Plus photos of Khmer classical dancers and Lakhaon Kaol masked dancers.
Born in Germany one month before the end of World War II in 1945, Stevens had the opportunity at 18 years old to become the assistant of German scientist Otto Heinrich Warburg who won two Nobel prizes in biology.
Following university studies in pharmacy, he was in charge of the pharmacy department in a Berlin hospital and a speaker in the field when he retired in 1999. Since then, he has spent six or seven months in the country every year except during the COVID-19 pandemic.
Stevens intends his next photo book to be about an issue that concerns the whole planet: global warming, he said. Due to the pandemic, he ended up going on an expedition to Greenland in 2022 where glaciers are melting at an accelerated pace. Scientists believe that this may cause ocean levels to rise over the next decades, forcing millions of people in coastal areas to move.
After this book, Stevens plans to do a book on Khmer classical dancers and the Royal Ballet, then later on a book on Cambodia's sign and billboard art. As he explained, he may spend less time in the country but he will still visit.
Held under the patronage of the German Embassy, Stevens' exhibition at the Aroma Gallery opens on March 25 and runs through April 8.
The gallery is located across the street from the National Museum on Street 13 in Phnom Penh. For more information on the exhibition: Look Up! (anicca-thaddeus.com)


A hand-painted sign is being transported. Photo: Arjay Stevens
Related Articles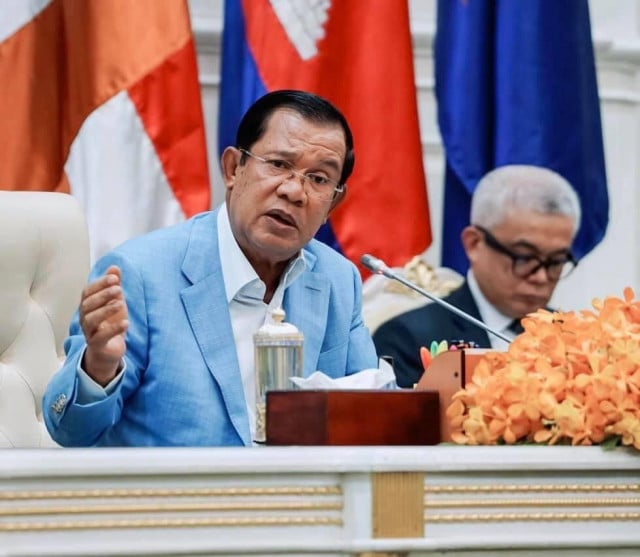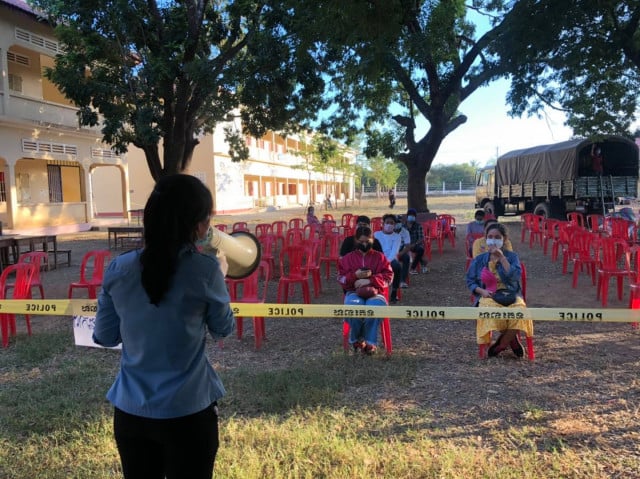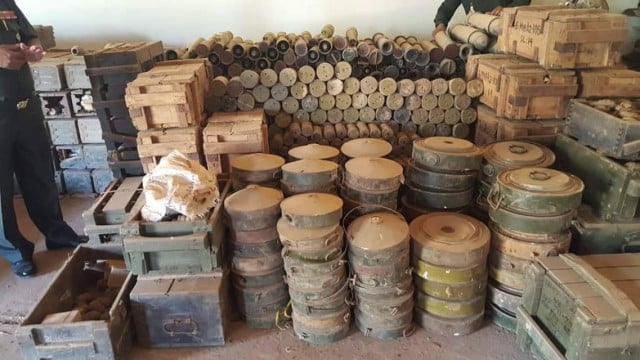 September 10, 2019 10:05 AM