Cambodia's Energy Efficiency Competition Launched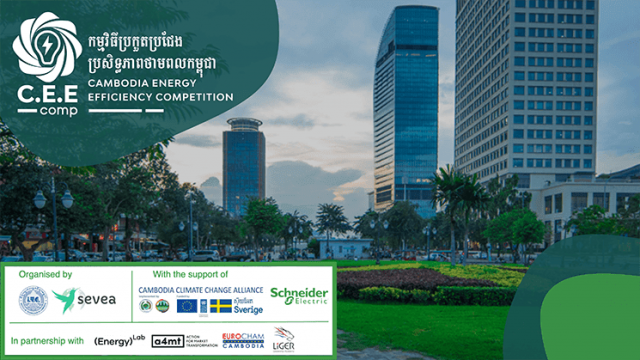 December 7, 2021 12:22 PM
The Cambodia Energy Efficiency Competition (CEE Comp) was officially launched at an exclusive opening ceremony on December 2 at the French Embassy. Under this initiative, the first of its kind in Cambodia, 23 buildings will compete for one year to save as much energy as possible by addressing behavioral change and improving equipment management.

The building sector in Cambodia consume a lot of energy

In Cambodia, the building and construction sector is responsible for more than half of our total energy consumption, making it the most energy intensive sector ahead of industry and transportation. Unfortunately, the energy consumption of buildings is expected to more than double by 2040. But how can we reduce our energy consumption, especially in a country where we tend to rely so much on air conditioning? Several major Cambodian companies have decided to tackle this problem by participating in the Cambodia Energy Efficiency Competition.

This Energy Efficiency Competition is implemented by ITC and Sevea. It is a local adaptation of the CUBE competition launched by the French Institute for Building Performance (IFPEB) to reduce carbon emissions in France.

This initiative is supported by Schneider Electric and the Cambodia Climate Change Alliance, funded by the European Union, Sweden and UNDP. It is organized by the Cambodian Institute of Technology and the consulting firm Sevea.

A competition to raise awareness of energy saving among employees

The competition is a fun and innovative way for companies to raise awareness about energy efficiency and save energy. Private and public organizations from all sectors - banks, restaurants, businesses, NGOs - will compete for a year to save as much energy as possible by encouraging their employees to adopt new habits. This is an opportunity for these organizations not only to reduce the electricity bill of their buildings, but also to raise the energy awareness of their employees, to better understand the energy consumption of their building and finally to support the adoption of sustainable energy consumption practices in order to reduce the overall GHG emissions in Cambodia, which will translate into a better quality of life for all!

For this first edition, the competition will bring together 15 leading institutions in Cambodia: AMK Microfinance, Archetype, ATS, BRED Bank, Cambodia Airports, CominKhmere, Decathlon, DHL, Eurocham, the French Embassy, Heineken, LBL Construction, Smart, Thalias Hospitality and Total Energies. Some companies have shown their determination by registering up to 4 buildings, a total of 23 buildings will compete in this energy saving race.

Finally, as Prayag Chitrakar, Country Manager at DHL Express Cambodia says:

'It is about giving our employees more ideas and knowledge on how to save energy and behave in a way that they can use this knowledge not only in the office, but also in their personal lives.

Beginning on September 1, 2021, this initiative was officially launched by H.E. Dr. Om Romny, Director of ITC and H.E. Dr. Tin Ponlok, Secretary of State, and Program Director of the Climate Change Alliance in Cambodia, at an opening ceremony hosted by H.E. Jacques Pellet, Ambassador of France.

Ms. Alissar Chaker, Resident Representative of the United Nations Development Programme said at the ceremony

"We believe that every initiative needs its pioneers.

"Energy efficiency is one of those climate actions that also bring immediate economic and financial benefits. Reducing the energy footprint and energy consumption saves money that could be invested at the country level but also the consumer level elsewhere."

His Excellency Dr. Tin Ponlok, Secretary of State, and Program Director of the Climate Change Alliance in Cambodia His Excellency Dr. Tin Ponlok. Photo: Jeremie Montessuis/Film Noir Studio His Excellency Dr. Tin Ponlok, Secretary of State, and Program Director of the Climate Change Alliance in Cambodia. said: "Our top priority is to adapt our economy and society, with the support of our partners, to minimize these impacts of climate change on our health, infrastructure and agricultural production. »

Lepetitjournal has followed this project from the beginning and we will continue to promote it and keep you informed of its progress.
Related Articles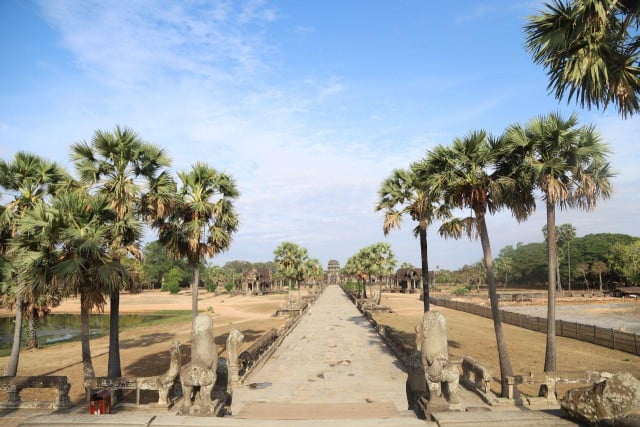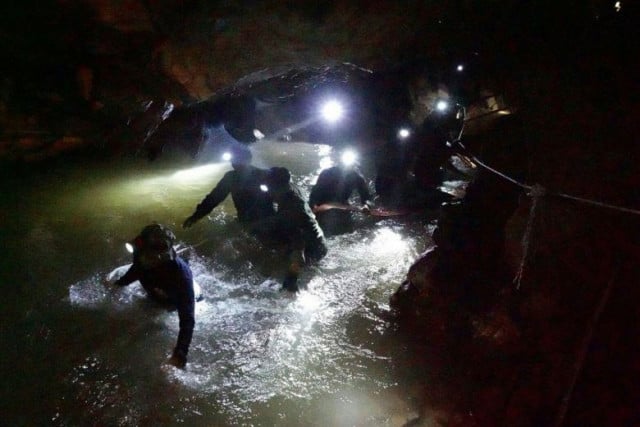 December 28, 2019 4:02 AM