Cambodia's Export to RCEP Countries up 24 pct in H1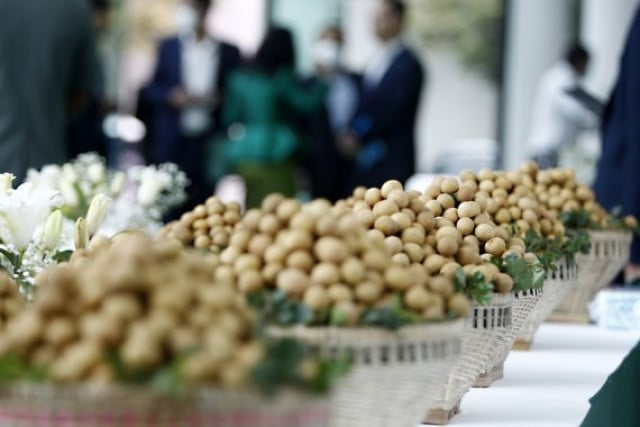 PHNOM PENH -- Cambodia's total export to other Regional Comprehensive Economic Partnership (RCEP) countries amounted to 4.07 billion U.S. dollars in the first half of 2023, up 24 percent from 3.28 billion dollars over the same period last year, said the Ministry of Commerce's latest report released on Tuesday.
During the January-June period this year, Cambodia's top three export destinations under the RCEP were Vietnam, China and Japan, the report said.
The Southeast Asian country shipped products worth nearly 1.43 billion dollars to Vietnam, up 22 percent; 713 million dollars to China, up 17 percent; and 545 million dollars to Japan, up 1 percent, the report added.
The RCEP free trade deal comprises 15 Asia-Pacific countries including 10 ASEAN member states and their five trading partners - China, Japan, South Korea, Australia and New Zealand.
Cambodian Ministry of Commerce's Secretary of State and Spokesman Penn Sovicheat said RCEP, which took effect on Jan. 1, 2022, has been a major driving force for Cambodia's export growth in the post-COVID-19 pandemic era.
"The growth clearly shows that the RCEP countries are a potential market for made-in-Cambodia products," he told Xinhua. "With preferential tariffs offered under the RCEP agreement, there's no doubt that our export to the RCEP countries will continue to rise throughout the second half of this year and next years."
Sovicheat said this world's largest free trade agreement has also become a magnet to attract more foreign direct investments to Cambodia.
He added that this mega-trade deal, together with other bilateral free trade agreements, will help Cambodia graduate from its least developed country status by 2027 and achieve its goals of becoming an upper-middle income country by 2030 and a high-income nation by 2050.
Related Articles