Cambodia's First Patient with the Wuhan Coronavirus Believed Cured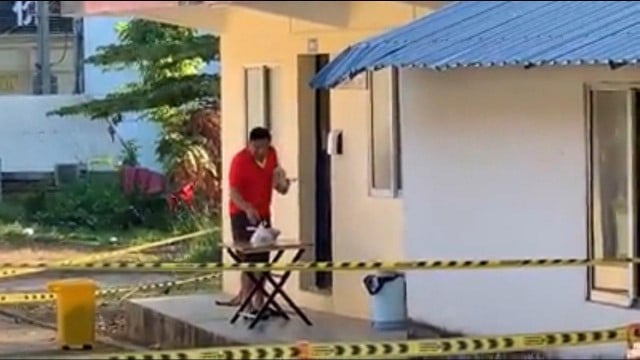 Phoung Vantha
February 6, 2020 1:43 PM
PHNOM PENH--Jia Jianhua, the 60-year old man who became Cambodia's first person to test positive for the 2019 Novel Coronavirus (2019-nCoV), has recovered from the disease, the Ministry of Health said Thursday.

"The patient's health is now better," the ministry said in a press release. "He went through laboratory tests two times [conducted] by the Institut Pasteur du Cambodge and they have shown negative results as of February 6, 2020."

On Jan. 27, the ministry had announced that the country's first case of the coronavirus had been confirmed in Sihanoukville. Jia had arrived in Cambodia on a flight from Wuhan City in China, the city where the outbreak is believed to have begun last December.

Since then, Jia has been kept in isolation, away from other patients, under doctors' care. Members of his family who accompanied him on the flight have not tested positive for the virus but have nonetheless been monitored by doctors.

The Health Ministry stressed in its release Thursday that, although Jia's condition has improved, he will not be allowed to leave the hospital at this point.

The patient will undergo another test on Feb. 10. "If the result still is negative, the ministry will technically arrange for the patient to leave the hospital and his family members will also be free from Wuhan virus investigation," the Ministry of Health's release read.

As of Thursday, 7:45 pm, the John Hopkins CSSE reported that 1,361 patients who had contracted the virus have recovered. The number of cases worldwide stands at 28, 344 of which 28,085 are in China.
Related Articles