Cambodia's First Patient with the Wuhan Virus Doing Well, Health Ministry Says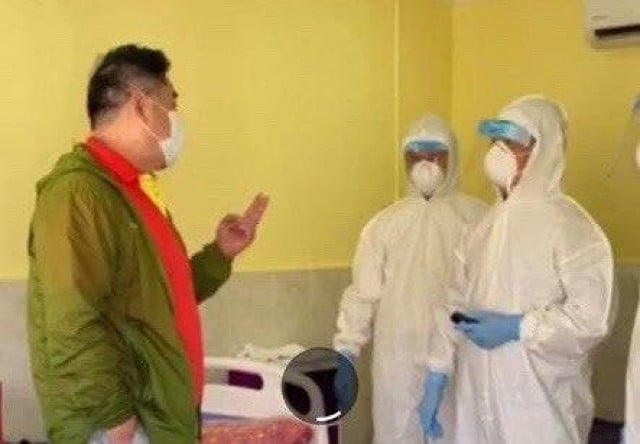 Phoung Vantha
January 29, 2020 4:32 AM
Ministry of Health spokesman Ly Sovann Wednesday said that the patient who registered positive with the Wuhan Virus earlier this month seems to be getting better.

"He looks as if he is recovering," he said. "He doesn't have any new symptoms. He can walk and talk to us."
Health Minister Mam Bun Heng announced Monday that the country's first case of the 2019 Novel Coronavirus (2019-nCoV)—also known as the Wuhan virus—had been confirmed in Sihanoukville. The patient, whose name is Jia Jianhua, is a 60-year-old Chinese man who had come to Cambodia from Wuhan city in China with four members of his family on Jan. 23, the minister had explained.
Sovann said that the Cambodian authorities plan to send him and his family back to China. But at the present time, doctors are monitoring his health and keeping him in isolation, away from other patients.
Sovann added that he hopes Jia Jianhua will fully recover.
Related Articles