Cambodia's Future Is Promising because of Its People, US Ambassador Patrick Murphy Says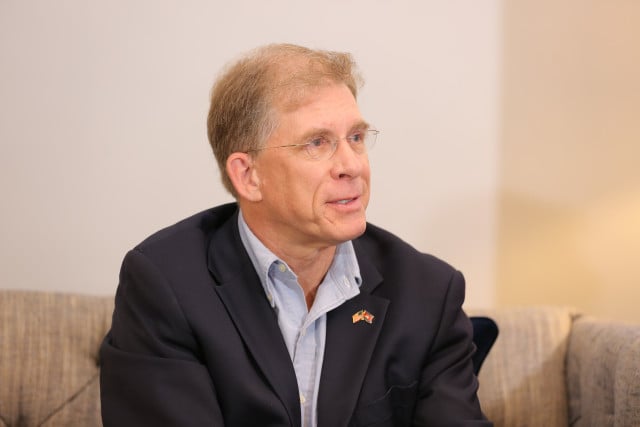 Sao Phal Niseiy
August 22, 2020 9:18 AM
During an exclusive interview, he speaks of the relations between the two countries, Cambodia's economy and future development, US assistance to Cambodia with COVID-19, Cambodia set to head ASEAN in 2022, and the situation regarding human rights in the country.

PHNOM PENH—As Cambodia and the United States this year commemorate the 70th anniversary of their diplomatic relations, US Ambassador to Cambodia Patrick Murphy says he is optimistic about the long-term future of the bilateral ties between the two countries, as he explained during an interview at his residence this month.
"It is to celebrate a milestone: 70 years since we established official diplomatic relations," Murphy said. Cambodia and the US established diplomatic ties in 1950, three years before the country gained its independence from France.
In his opinion, these relations will be further enhanced and improved once the two countries can dialogue and work hand in hand. "I am optimistic because, if we work together and if we dialogue together, we can do great things," Murphy said. "I am looking forward to the next 70 years where we can achieve greater things."
Cambodia has all the right ingredients for success and growth
Speaking of the United States' assistance to Cambodia's development, the US Ambassador pointed out indicators and characteristics of the country and its people that, in his opinion, are guarantees of Cambodia's development and prosperity as well as opportunities for both countries to further strengthen ties.
"I am very encouraged by many positive trends," Murphy said. "I am especially encouraged by the Cambodian people…They are resilient, they are innovative, they are creative, they are young. They have all the right ingredients to bring Cambodia to the next level, not just lower middle-income status but middle income and even higher income."
While the US has been seeking to provide assistance and broaden cooperation that extend to a wide range of areas including agriculture, women and gender issues, youth and education, public health as well as governance, there are areas in which the US is seeking improvement.
"At the end of the year, we'll also focus on our cooperation with democracy and human rights," Murphy said, referring to one of the themes of 70 years of friendship celebrations. "We would like to see improvement there because stronger progress in accordance with Cambodia's constitution means greater prosperity and greater strengthening of cooperation between the two [countries]."
Helping Cambodia deal with COVID-19 fallouts
Over the past decades, the US has provided over $1.6 billion in humanitarian assistance to Cambodia with most of the funding focused on health and population as well as education and governance.
The US's latest assistance funds amounted to $11 million specifically meant to help Cambodia's response to COVID-19 and support its economic recovery.
"We have to work very hard to keep everyone safe, but we also have to work to protect the economy, which is suffering a fairly significant blow here just like in the United States," the US ambassador said.
In addition to funding, Murphy underlined that the US government's health and medical agencies have been working closely with their Cambodian counterparts particularly to combat infectious diseases.
"If there is any good news in Cambodia, it is that our health assistance has been longstanding over many decades, helping to build a public health infrastructure here," he said, pointing out that Cambodia has made great progress in the fight against infectious diseases such as malaria and HIV/AIDS (immunodeficiency virus infection/syndrome).
When asked if the US has plans to further assist Cambodia to develop its healthcare system, the US ambassador responded that the United States will continue to help Cambodia boost its surveillance, contact tracing and testing capacity.
Murphy also pointed out that the US has contributed a great deal of funding to try to develop a COVID-19 vaccine. "I am confident that will succeed," he said. "But when we find the vaccine, there will be global challenges with distribution and ensuring all of us can get vaccinated.
"I anticipate that we will be working very hard at that stage here, in Cambodia, as we are elsewhere in the world and in the United States to ensure a proper vaccination and distribution program," he said.
Assisting Cambodia to host ASEAN in 2022
As Cambodia is set to take the helm of the Association of Southeast Asian Nations (ASEAN) in 2022, Murphy said that the US has been providing assistance to make sure the country is ready to do so.
"I am now helping Cambodia prepare—because this is important for the United States as well—to be the chair of ASEAN…in 2022: That's an important role," Murphy said, adding that he is looking forward to having high-ranking US representatives attending this event in Cambodia in 2022.
In the meantime, Cambodia, the US and countries throughout the world are facing major issues with international implications ranging from the South China Sea dispute and the threat posed by North Korea, to international crimes and humanitarian challenges, he said.
And there are other issues within grasp on which great progress can be made, he added.
"We all have to work together," Murphy said.
Related Articles
December 15, 2020 8:14 AM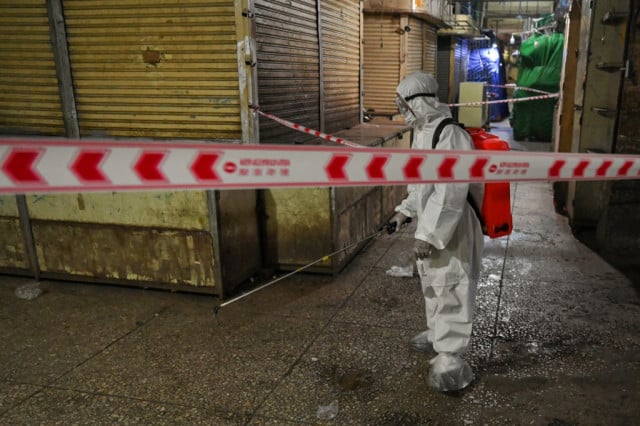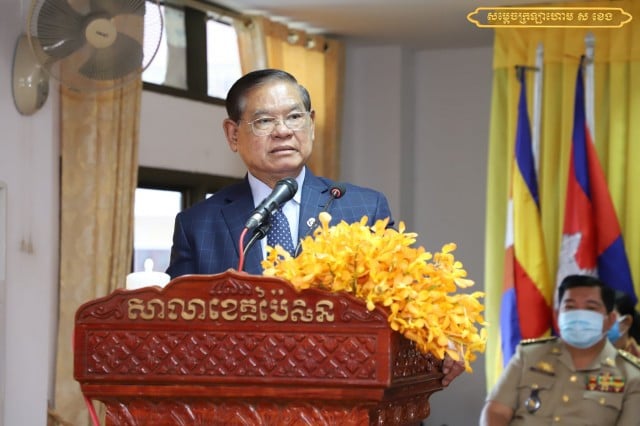 December 21, 2020 10:41 AM