Cambodia's Human Development Index Slightly Increases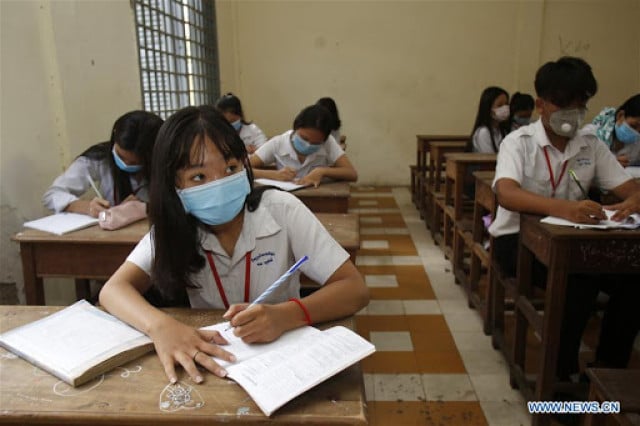 Sao Phal Niseiy
December 17, 2020 7:33 AM
while the country still rates below average in areas such as life expectancy
PHNOM PENH-- Cambodia ranked 144th out of 189 countries and territories worldwide in the 2019 Human Development Index (HDI) with a two-point improvement compared to 2018.
According to a report released by United Nations Development Programme (UNDP), Cambodia's HDI value for 2019 stood at 0.594.
"Cambodia's 2019 HDI of 0.594 is below the average of 0.631 for countries in the medium human-development group and below the average of 0.747 for countries in East Asia and the Pacific," the report indicated. These figures are based on a series of indicators such as life expectancy, schooling and gross national income (GNI).
With the rank of 144, Cambodia still was categorized as a "medium human development" nations along with some Asian countries namely Bhutan, Bangladesh, India, Myanmar, Nepal and Pakistan.
The report indicated that Cambodia's gross national income (GNI) per capita went from $3,876 in 2018 to $4,246 in 2019 in terms of purchasing power parity.
This year, to commemorate the 30th edition of the Human Development Report, the report also included a new experimental index on human progress that takes into account two new elements, namely carbon dioxide emissions and material footprints of each country and territories, the UNDP said.
This new index is now known as the Planetary Pressures-Adjusted Human Development Index (PHDI).
While Cambodia has moved upwards in the PHDI ranking even with these adjustments, the country now needs to build on this momentum, according to the UNDP Cambodia.
"Cambodia could be an example of how human development can go hand in hand with environmental sustainability," said Nick Beresford, UNDP Cambodia's resident, in a press statement.
With new technologies, he continued, "Promoting investment in green economy, including expansion of environment-related infrastructure such as renewable energy, green transportation, climate-smart agriculture and community forest expansion: All these offer an opportunity for Cambodia to achieve higher levels of human development with an inclusive and sustainable economic growth."
Related Articles