Cambodia's international travel market remains promising, says Bangkok Air president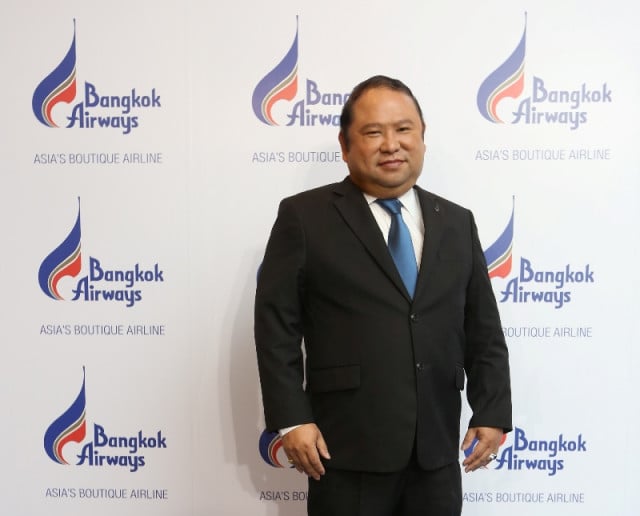 Thmey Thmey
August 22, 2019 2:54 AM
Bangkok Airways has been operating in Cambodia since 1992.

Launched in Thailand in 1968 as a department of the Krungthep Sahakol Company owned by Prasert Prasarttong-Osoth, the airline became a separate entity in 1984 under the name of Sahakol Air, which was later changed to Bangkok Airways.
With a fleet of 40 airplanes, the company operates in Asia and especially Southeast Asia. In Thailand, it also owns and operates Samui Airport, Sukhothai Airport and Trat Airport.
Puttipong Prasarttong-Osoth, president of Bangkok Airways Public Company Limited, recently discussed the airline and Cambodia's market with Thmey Thmey.
Thmey Thmey: When did Bangkok Airways start its operation in Cambodia? And why?
Puttipong Prasarttong-Osoth: Flights Bangkok-Phnom Penh began in March 1992 as a charter service and in September 1997 with scheduled flights. Scheduled flights Bangkok-Siem Reap City started in January 1998.
The country is rich in culture and customs with several of tourist attractions, one of which being the Unesco World Heritage site of Angkor [Angkor Archeological Park in Siem Reap province].
In addition, the country is an attractive investment destination with many business opportunities.
Therefore, Cambodia serves as one of our strategic destinations, connecting passengers from all over the world. We foresee the potential of Cambodia as it is one of the top destinations in the Southeast Asian region.
Thmey Thmey: How many flights does Bangkok Airways operate in and out of Cambodia? And how many jobs has Bangkok Airways created with its operation in Cambodia?
Puttipong Prasarttong-Osoth: We have six flights daily on the Bangkok-Phnom Penh route and five flights daily on the Bangkok-Siem Reap route.
Although we do not have an exact number of jobs created in Cambodia, what we do know is that we have hired local staff in the areas of Marketing & Sales as well as Operations, that is, ground and passenger handling.
The number of passengers flying in and out of Cambodia on Bangkok Airways has gone from 471,000 in 2014 to 615,000 last year.

Thmey Thmey: There are more flights and more airline companies operating in and out of Cambodia. How do you view the current airline market in Cambodia? And how do you manage competition?
Puttipong Prasarttong-Osoth: It is quite competitive as there are many other airlines operating to and from Cambodia. However, we have positioned ourselves as a premium airline under the slogan "Asia's Boutique Airline" where we offer full services to make every flight an exceptional journey for our passengers such as the Blue Ribbon and Boutique lounges, which available to all passengers.
Moreover, having our route networks link to these two cities—Phnom Penh and Siem Reap— makes it easier for our passengers traveling aboard with our codeshare partner airlines from around the world to connect to other destinations in the region.
We believe that these distinctive points make us stay competitive in the market.
Thmey Thmey: In your opinion, how fierce is competition in the Cambodian market? And what is Bangkok Airways doing in order to remain the best choice for passengers?
Puttipong Prasarttong-Osoth: It is quite challenge for us since passengers have more choices...We have to admit that each airline has its own particular products and services to offer. However, at Bangkok Airways, we make sure that we offer the best service at all customers' touch points from reservation, check-in, lounges to in-flight service. We promise to continue to provide the best service, offer the highest standard…in order to create an exceptional experience throughout our customers' journey.
Thmey Thmey: Do you have plans to expand your operations in Cambodia?
Puttipong Prasarttong-Osoth : We are in the process of researching and considering new routes.
Thmey Thmey: What are your views on the future of the airline industry in Cambodia?
Puttipong Prasarttong-Osoth: The country is on a steady path of economic improvement as well as growth in the tourism industry. This will definitely affect the airline industry in Cambodia, which we believe will be growing continuously due to high demand for travel for tourism and business from across the world.
​
Related Articles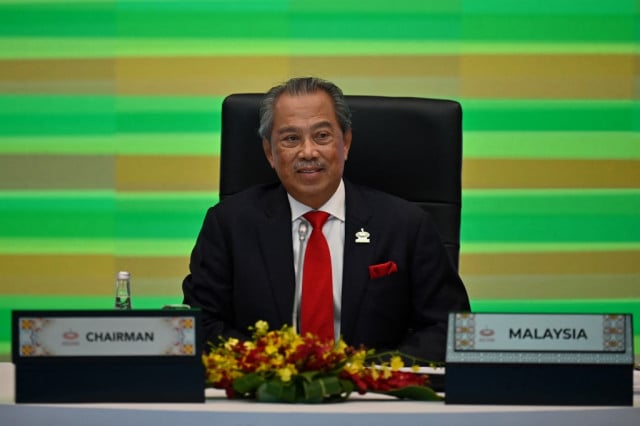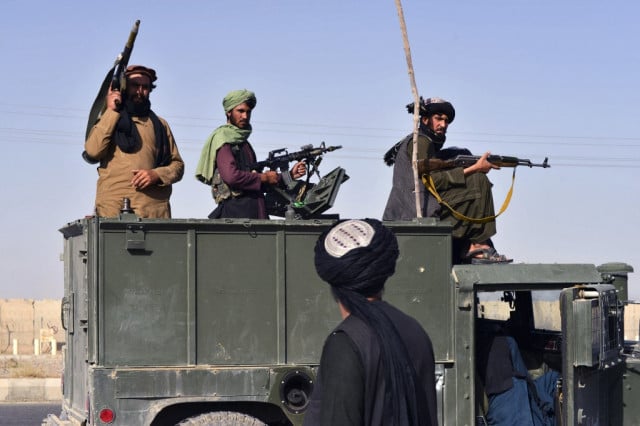 September 4, 2021 12:05 PM