Cambodia's Last COVID-19 Patient Is Released from Hospital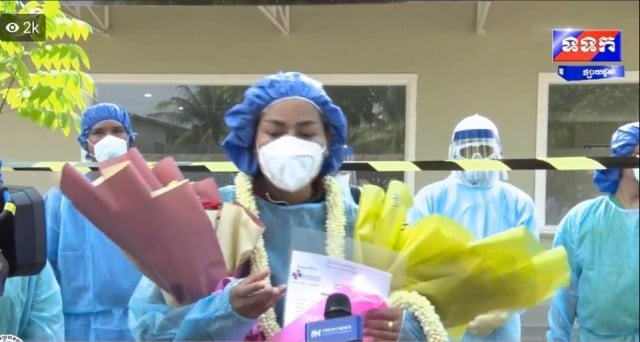 Sao Phal Niseiy
May 16, 2020 5:31 AM
But government's measures and new-normal ways must be maintained, officials say
PHNOM PENH—The Cambodian authorities announced Saturday (May 16) that the last patient with Coronavirus Disease 2019 (COVID-19) to be hospitalized in the country has now recovered and been released from hospital.
Which makes the country COVID-19 free.
"A 36-year-old woman patient, who lives in Krong Poi Pet, Banteay Meanchey Province, but was transferred to receive treatment at the Khmer Soviet Hospital on May 8, has tested negative for COVID-19 twice and was later on discharged," Or Vandine, spokesperson for the Ministry of Health, said in a press statement.
Since the first case of coronavirus was identified last December, 122 cases of COVID-19 have been reported by the health authorities. All patients have now recovered the disease having claimed no life in the country.
In view of the situation, Vandine said that the Ministry of Health's Monday press briefings and daily reports on the coronavirus will be temporally suspended from Sunday (May 17) until there is any new development.
"The ministry will inform the public of the situation if new COVID-19 cases are being identified in the future," Vandine said, warning that the suspension of the government's daily reports was not an indication that Cambodia is no longer at risk.
As of Saturday morning, more than 4.5 million COVID-19 cases had been confirmed worldwide according to the Johns Hopkins University's Coronavirus Resource Center. The number of deaths due to the disease was over 300,000 persons.
"New normal" life
In her press statement on Saturday, Vandine repeatedly called on people to adjust their daily routine with the so-called "new normal life" since the virus has not gone away as the World Health Organization (WHO) has warned.
On May 14, WHO Regional Director Dr. Takeshi Kasai said that Southeast Asian governments must adapt to the "new normal."
"As long as the virus is circulating in our interconnected world and until a safe and effective vaccine is produced, everyone is at risk," he said.
Vandine urged the public to continue practicing social distancing and good personal hygiene to protect themselves from the virus. She also advised restaurants and food store owners and managers to strictly implement preventive measures in accordance with the new "normal life" principles.
Schools remain closed indefinitely
The Cambodian government has decided to keep schools closed indeterminately in the country even though no new coronavirus infection has been detected in over a month.
During the cabinet meeting on Friday (May 15), Prime Minister Hun Sen greenlighted a request made by Education Minister Hang Choun Naron to extend school closure nationwide.
"In case there is another outbreak, which will be out of control, the request to reopen schools should not be a rushed," Hun Sen said.
"I already agreed with [the request made by] Education Minister Hang Choun Naron to continue school closure to protect lives. If the virus makes its way into schools, it is literally identical to a community infection," he added.
Hun Sen was referring to a letter penned by Naron on May 12 that proposed the temporary closure of all schools to continue indefinitely to prevent a second wave of COVID-19 infections in Cambodia until the pandemic is brought under control.
"I see that all schools at all levels should delay reopening and continue monitoring the ongoing COVID-19 situation to prevent community outbreaks and a second wave of infections," Naron said, adding that the pandemic is not under control and a vaccine remains unavailable.
On March 16, Cambodia announced nationwide school closures covering all educational institutions at all levels, both public and private, as part of the country's efforts to contain the spread of COVID-19. On April 19, the Ministry of Education, Youth and Sport had extended school closure until further notice.
Related Articles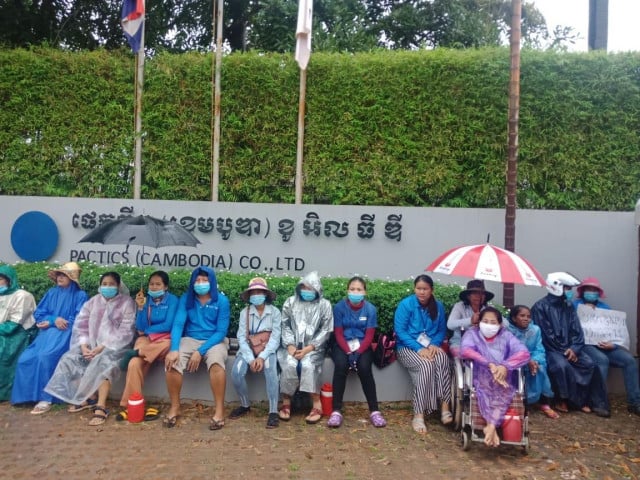 September 7, 2020 12:30 AM