Cambodia's Member of Future Generation in Tourism Speaks of Expanding Destinations and Activities in Post-Coronavirus Era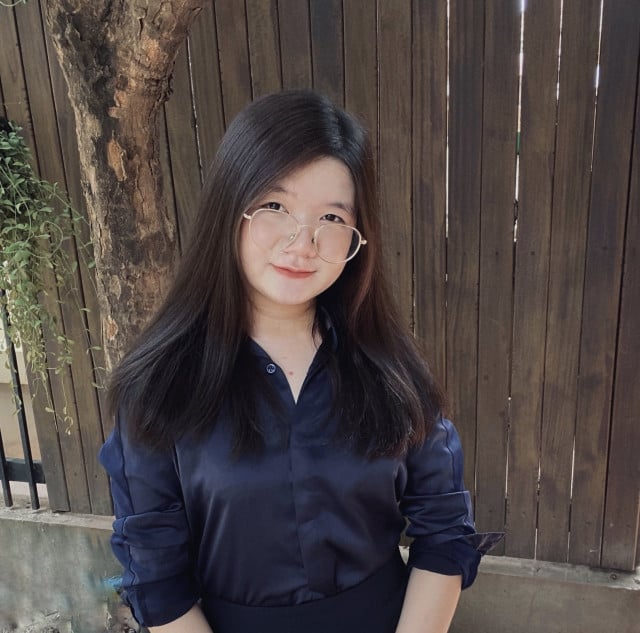 As the tourism industry has been wrestling with the pandemic, many people in Cambodia whose livelihood depends on this industry have been greatly affected and are seeing uncertainty ahead. While international tourists have yet to return, a number of provinces are undergoing development as well as improvement to be ready to welcome them in the near future. And some young Cambodians who plan to get involved in the tourism sector keep going, knowing this pandemic will eventually be a thing of the past. A senior student in Tourism and Hospitality Management (THM) at the American University of Phnom Penh, Sin Saknitta shares her views on the state of the Cambodian tourism sector during COVID-19 and how the next wave of THM graduates plan to turn these challenges into opportunities.
Ky Chamna: Siem Reap is one of the main tourism destinations both nationally and globally. At the moment, and even before the pandemic, do you think that, in view of the Angkorian temples, the tourism sector of Siem Reap Province is diverse enough? And why?
Sin Saknitta: As a world-class destination with direct flights to major markets and destinations, Siem Reap [City] is home to many excellent hotels, resorts, restaurants and tour companies. Siem Reap, which is my hometown, also serves as a hub for Cambodian families and international tourists to enjoy many fascinating natural, historical and cultural attractions. In addition to its renowned ancient temples, two exceptional places are Phnom Kulen (Kulen mountain) National Park with its waterfalls and historical sites, and the region of Kampong Phluk [Commune in Prasat Bakong District], which borders the Tonle Sap Lake, with its floating villages and flooded forest. Plus, visitors can go ziplining or biking around Siem Reap and experience the life of the locals. Personally, I think it is still not diverse enough if we want tourists to stay longer and come back again. However, despite the insufficient promotion and development in certain places, on a positive note, I can see continuous improvement in small villages that are developing new activities to welcome both domestic and international tourists. These community businesses are started by villagers in which each family provides boats that take tourists around their floating villages.
Ky Chamna: Do you think the tourism sector in Cambodia is diverse enough? And can you elaborate?
Sin Saknitta: I would say Cambodia is very rich in natural and cultural resources. So, our potential for diversification is enormous. Currently, we invest most of our income in the health sector and the educational system. For the tourism sector, we have been leveraging from our existing resources to attract tourists. As you can see, the province of Siem Reap and the seaside province of Preah Sihanouk are the most developed areas in Cambodia for tourist attractions. We can see a lot of buildings and constructions still going on there. Whether it is diverse enough or not, we cannot determine. It is mainly because Cambodia is a developing country. There is a limit to what we can do and how much can be done. However, looking at the bigger picture, it is not just the developing countries. This same thing may also apply to developed countries where there is always room for development within the tourism industry. Nothing can stay the same forever. Changes and improvements are needed from time to time. Since Cambodia has many amazing natural and cultural resources, we can also make those changes and improvements as our national priorities allow. We must do that if we are to compete successfully in this global industry.
Ky Chamna: In what area within the tourism sector should Siem Reap Province improve after the COVID-19 pandemic is over? From your own perspective, how should the improvements be made?
Sin Saknitta: Currently, our government has made significant improvements in terms of infrastructure in Siem Reap Province. It was announced that roads and bridges are being rebuilt for locals and tourists to travel more conveniently. A new road project called "38 Roads" is being conducted. It is estimated to be 100 kilometers long. This new road will allow locals and tourists to get to places easier, and it will also enable the community to become cleaner and better organized, which will enhance the beauty of Siem Reap. The road will also be beneficial for traditional festivals such as the Sankranta during the Khmer New Year and other national events. This project will no doubt play an essential role in attracting more tourists to Siem Reap. As a suggestion, an area of improvement that should be made is proper tourist management. This was apparent back in 2019, when Cambodia faced a lack of tourist management. Siem Reap, the country's primary destination, attracts a lot of tourists which, on the bright side, improves our economy and provides jobs as well as income for the locals. However, issues such as pollution also surface due to a lack of management. In addition, overtourism cuts down the availability of certain attractions and facilities and, at the same time, undermines tourist satisfaction as well as Siem Reaps' reputation. Therefore, during the time of post-COVID-19, it is important for the government and organizations such as travel agencies, tour operators, tourism-related NGOs and other stakeholders to support and help create and maintain proper tourism management. This includes setting specific numbers of tourist visits at each site. The reason why I mention this is that, during the pandemic, we are pretty much staying at home. However, the number of tourists is predicted to be high again after COVID-19 settles down. So, we will need to implement proper management to prevent overtourism and preserve our local heritage.




Ky Chamna: In the case of a future serious crisis such as another pandemic, how should tourism professionals in Cambodia plan ahead so that their businesses are not heavily affected by the devastating event? In other words, how to brace for impact?
Sin Saknitta: To answer this question, I would like to take Siem Reap Province as an example. Due to the pandemic, Siem Reap has been heavily impacted compared to our capital city, Phnom Penh. Here, in Siem Reap, we are more popular among international tourists than domestic. Hotels, restaurants and other facilities are mostly built to target international visitors. This has forced many businesses to close down due to the closing of borders and cancellation of flights. Whereas in Phnom Penh, they target both local and international visitors, enabling their businesses to stay open during the pandemic. They also cater to both leisure and business travelers, and locals can easily access their facilities. This is an advantage for all types of businesses that do not need to depend so heavily on foreign visitors. I think crises can appear at any time, even after the COVID-19 pandemic. Tourism businesses should start to examine good and bad examples so we can make proper plans and be better prepared in the future. Moreover, what I can see is that businesses should start to look at ways to build and improve their business online. Since the pandemic started, nearly everything is being done online, even education. Many hotels that did not previously offer food delivery service have it now. Therefore, another way to secure your business is to start looking and planning ways to market and sell your products through an online platform.
Ky Chamna: For many years, foreign tourism agencies have usually managed to have Western tourists stay in other parts of Southeast Asia, such as Thailand, Vietnam or Malaysia, for longer periods of time. However, those Western tourists, through the same tourism agencies, only get to visit Cambodia for a couple of days. From your own learning or experiences, how should the tourism sector in Cambodia convince Western tourists to stay longer?
Sin Saknitta: A Cambodian tourist visa is good as it is valid for 30 days and can be easily renewed. We are an open country, and we promote and attract tourists to come and observe our cultural heritage. Years ago, we understood that Western tourists would not stay long because we were not a well-known destination and were still recovering from many years of war and the tragedy of the Pol Pot regime on our society and economy. We could not rebuild our economy and develop our country as fast as our neighboring countries. This made us less famous than countries which had already begun marketing their countries internationally. It took time to develop our infrastructure, tourism facilities, attractions, promotional capabilities, and international partnerships. Accessibility, especially airlift, is a major key. Cambodia is building or expanding various airports to directly reach more markets as a way reduce flight time and connections. For example, the new international airport in Siem Reap is expected to be completed in 2023. It will be built on a 750-hectare plot in Ta Yek Commune, Soutr Nikum District, which will feature high-tech facilities that will enhance Siem Reap's position on the Asian tourism circuit. Other transportation improvements such as national roads and railroad infrastructure are also needed to facilitate internal tourism that will enable tourists to conveniently visit more destinations on the same trip.



Ky Chamna: For two years now, Cambodia's tourism sector has been painfully damaged by the pandemic. Hotels and restaurants are closed while many people who work for this sector have become jobless. As a university student who is majoring in THM, do you feel worried about your future career? Do you want to study something else as a way to help you in the future?
Sin Saknitta: No, not at all! People all over the world desperately want to travel again. A huge new wave of tourism will occur as soon as herd immunity is reached in enough strategic destinations. This depends on vaccination rates, new medicines and adhering to appropriate protocols. My class of THM graduates is poised to be on the ground floor when that elevator goes up, and we plan to be on it all the way to the top. Almost every business is suffering from the pandemic. We seem to hear more about tourism because it is so big and so important, and people are demanding the right to travel. Every class of new graduates has its challenges. We see the challenges ahead of us as opportunities. In addition, the career goals of THM graduates are not just linked to hotels and restaurants. Accommodations and F&B [Food & Beverages] are just the hospitality side of the tourism industry. Among the other sectors are transportation, attractions, promotion, distribution, and many organizations and associations such as the Ministry of Tourism, the Cambodia Tourism Federation, the Pacific Asia Travel Association, the United Nations World Tourism Organization and many NGOs. Before the pandemic, one out of 10 people in the world worked in THM. Those numbers will rise again and we will rise with them. Hence, it is not the time to stay worried about the current situation, but it is the time to learn more about this fascinating industry and be driven to seek better solutions for post-COVID-19 tourism.
Related Articles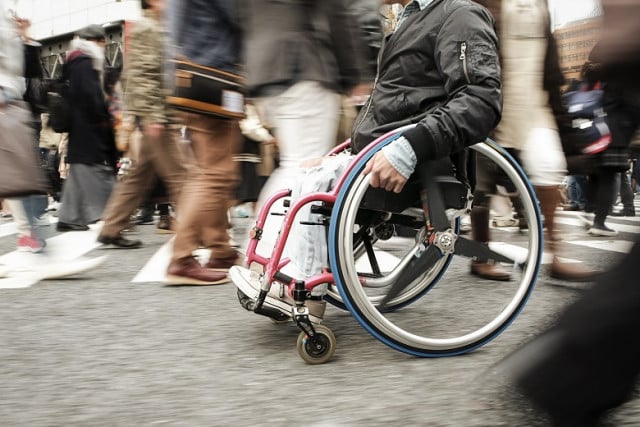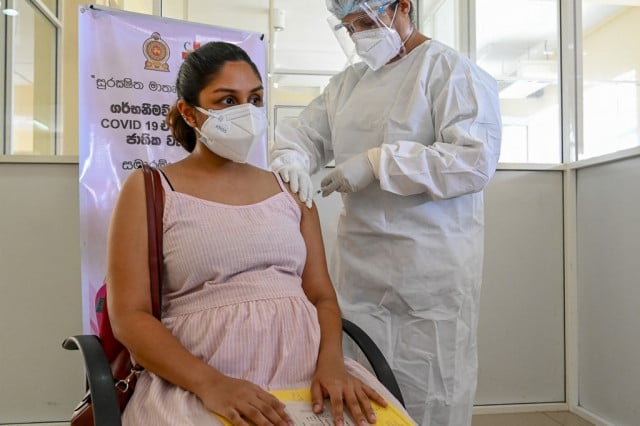 September 9, 2021 6:04 PM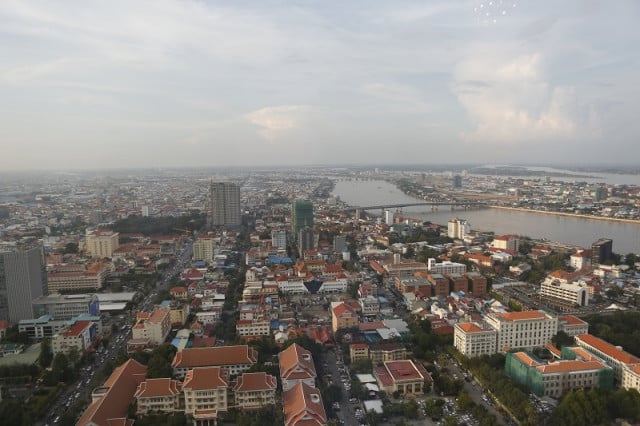 February 26, 2020 10:52 AM