Cambodia's National Budget to Increase by 22.7 Percent Next Year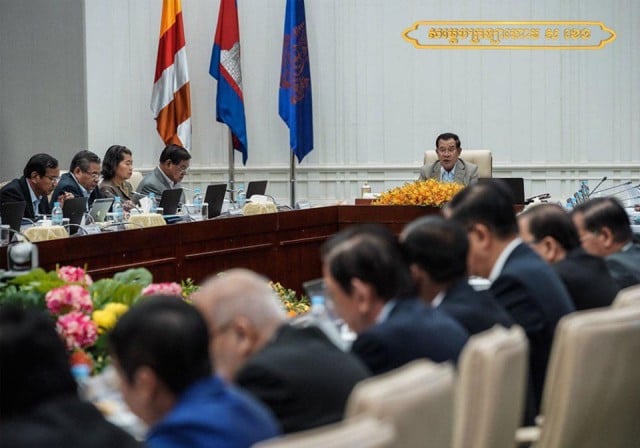 Phoung Vantha
October 26, 2019 11:05 AM
PHNOM PENH— The Cambodian government has announced that the country's national budget will reach $8.2 billion in 2020, which will represent a 22.7 percent increase over this year's budget of $6.7 billion.
Approved Friday during the cabinet meeting presided over by Prime Minister Hun Sen, next year's budget will consist of $7.7 billion to be allocated to the national level, which will be a 20.7 percent increase compared to 2019, while the budget to be distributed at the provincial level will jump 51 percent, totaling $832 million.
According to the Ministry of Economy and Finance's draft budget for 2020, the four ministries to receive the biggest shares of the budget will be the Ministry of Education, Youth and Sports, the Ministry of Public Works and Transportation, the Ministry of Defense, and the Ministry of Health. They will obtain around $919 million, $791 million, $623 million, $517 million respectively.
Related Articles