Cambodia's Poorest Struggle with Debt as Microfinance Sector Profits in Pandemic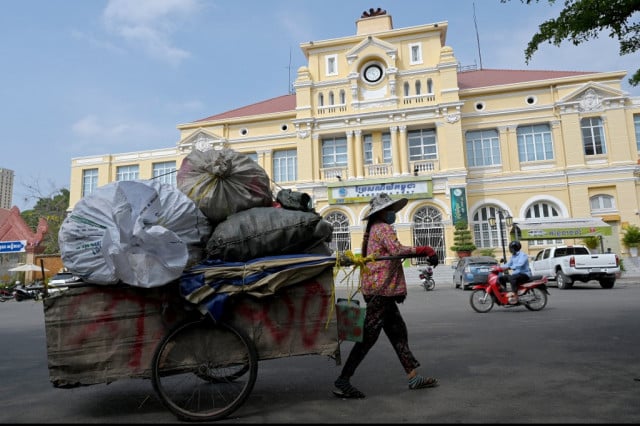 Gerald Flynn and Phoung Vantha
April 12, 2021 8:28 AM
Even those working in the sector acknowledge that profitability has replaced the pro-poor purpose of MFIs, but the pandemic has proven profitable for MFIs, while Cambodians struggle to survive.

PHNOM PENH--In the wake of the COVID-19 pandemic and the economic damage is has wrought on Cambodia, more than 100 NGOs and civil society groups have issued a joint statement calling for a three-month suspension of loan repayments and interest accrual.
The signatories to the joint statement, which was issued April 6, have urged the government to halt microfinance institutions (MFIs) and banks from collecting repayments after Cambodia's economic recovery was derailed by the latest community outbreak which has so far left 30 people dead.
"With Cambodia now facing widespread community transmission and deaths due to COVID-19, widely implemented relief is needed," the statement read. "Incomplete restructuring for about 10 percent of microloans, as reported by the sector, is nowhere near enough to deal with the scale of this crisis."
This comes after 135 NGOs, community groups and civil society actors wrote to the government in April 2020, again requesting the suspension of MFI debt repayments, along with the return of land titles which lenders have been using as collateral.
"We renew our call, first made almost one year ago, for a suspension on all repayments, both principal and interest as well as interest accrual, for at least three months," the statement read.
The NGOs noted how the pandemic had drastically affected the tourism, garment manufacturing, entertainment and construction sectors, where hundreds of thousands of women work—it is women who hold 75 percent of microfinance loans, the statement read.
While the ID Poor program was co-opted by the government's cash transfer scheme to provide financial support to Cambodians who had lost work or jobs during the pandemic, as of February 2021 just 700,000 people had received ID Poor cards, despite Prime Minister Hun Sen announcing in December 2020 that some 300,000 people had lost their jobs.
The statement warned that self-regulation among the microfinance sector had allowed MFIs to pursue profits over poverty alleviation and the solutions offered by the sector were inadequate in the wake of COVID-19.
"This is not real relief," the statement read.
Cambodia's Garment Sector Unravels
Having worked at Dignity Knitter Factory for 14 years, Phin Sopheap felt secure enough in taking out a $1,500 loan from PRASAC, one of the largest MFIs in Cambodia. In early 2019 he had used the loan to buy a motorbike so that he and his wife could ride to work instead of travelling in the notoriously cramped and dangerous factory trucks.
Cambodia's microfinance sector demands that borrowers put up land titles as collateral—a stipulation rights groups and economists have warned against—but Sopheap has no land title, so instead he used parent's home as collateral.
The repayment period was supposed to be two years and with $75 of interest accruing each month, he said it was a struggle even before the pandemic took hold.
"There were many challenges, we had to balance daily spending, school fees for our children, water and electric bills—all of that against the repayments," he said.
Then, in December 2019, Dignity Knitter stopped paying salaries.
As the COVID-19 pandemic loomed into view, shifts were cut, salaries remained withheld and the atmosphere grew tense until finally, in June 2020, the factory closed, prompting Sopheap and other guards to form a round-the-clock watch to prevent management from selling off the equipment.
These days, Sopheap is working with the Coalition of Cambodian Apparel Workers Democratic Union (CCAWDU) and just last month, workers were finally given compensation after the authorities auctioned off materials and machinery from the defunct factory, raising more than $1.1 million to pay off the staff.
"I was already borrowing from my parents, my brother and my sister," he said. "It was really hard, we hadn't been paid for months, so we slept outside the factory to stop the boss from taking the machinery, we kept asking for our wages and benefits."
Dignity Knitter was just one of the many factories to close, in November 2020 the Ministry of Labor said that more than 110 factories had closed, but Sopheap estimated that between 70 and 80 percent of Dignity Knitter's former workforce had MFI debts.
Phin soon found himself accruing penalties for late payments, usually only $1 or $2 each month, but this added to the stress and the strain he said.
"For my loan, I was never offered the chance to restructure my debt by the MFI, but I never asked either," he said. "I just kept trying to meet the repayments on time, even when I had no money, I just had to borrow more."
While he said he is grateful that PRASAC didn't take his parents' land, he felt that there was no support from the MFI, nor from the government or even NGOs. Friends and family, he added, were all in similar positions.
MFIs Decline to Suspend Debt Repayments
On April 7, in response to the NGO statement, the Association of Banks in Cambodia (ABC) and Cambodia Microfinance Association (CMA) released a joint statement saying that their members had relaxed loan repayments in accordance with the National Bank of Cambodia's (NBC) April 2020 circular.
According to the ABC and CMA statement, 340,000 customers had loans worth $4 billion restructured, but Kaing Tongngy, spokesperson for the CMA, said that the microfinance association had restructured debt worth $1.4 billion for 300,000 customers.
"The majority of customers have chosen to pay interest only for three to six months, extend their loan term or take a complete grace period (both principal and interest) for three to six months for those who are severely affected," the statement read. "The loan restructuring policy is provided based on the actual situation of each customer and will continue to be provided as the pandemic still persists."
Customers who contract COVID-19 will have their interest payments waived for a month, along with facing no penalties and—if customers agree and can produce a positive COVID-19 test result—the financial institution will suspend both interest and principal repayment for three months, the statement added.
Similarly, borrowers who have to quarantine are also eligible for loan restructuring, and financial institutions will continue to facilitate loan restructuring and provide emergency loans or additional loans to borrowers affected by the COVID-19 pandemic, although the statement did not clarify who will determine what "affected" constitutes, but people who die from COVID-19 will receive exceptions based on each individual financial institution's situation.
The NBC has since announced that restructuring will continue until mid-2021, but Tongny said the CMA expected it to go on longer.
He warned that restructuring cannot go on indefinitely and dismissed the call from NGOs to suspend loan repayments and interest accrual.
"The microfinance sector has about 2 million clients, so we can't use these solutions for all 2 million," he said.
He said that MFIs had, like all private companies, suffered due to the COVID-19 pandemic. Many, he said, had seen decreased incomes while operational costs have increased and MFIs are still repaying their loans that enable them to lend.
"During the pandemic, we still have to pay interest on our own debts, we did not get reduced interest rates," Tongngy said. "So if all microfinance and banks clients stop paying loan repayments and interest, how's the microfinance and banks to pay their debts or the salaries of their employees?"
Record Profits Reported in the Finance Sector
However, as the NGO statement pointed out, borrowers have suffered through the pandemic, but lenders have seen profits continue to rise.
PRASAC reported net profits of more than $110 million in 2020, up by nearly $6 million from 2019, despite the prevailing economic uncertainty of COVID-19. ACLEDA also saw a 17 percent increase in profits by the end of 2020, earning more than $141 million for the year. Likewise, LOLC saw $44.5 million in profits from 2020, an $8.8 million jump from 2019 and Hattha Bank made almost $26 million in profits after tax—a decrease from 2019, but one that was offset by the $25 million that the bank set aside for loss allowances.
By December 2019, some 2.8 million Cambodians owed $10 billion in microfinance debts, but Tongngy disputed this figure, saying that it was including loans issued by some of the country's largest banks.
When removing the banks and looking just a licensed MFIs and rural credit institutions, was closer to $6 billion, he said, but much of this confusion stems from the term "microloan" which currently lacks a definition in Cambodian regulation.
When asked why there is no definition of a microloan in Cambodia, Tongngy replied "That's a good question, but not one I can really answer. Basically if you look at the microfinance institutions, they also do commercial loans, big loans for SMEs while the commercial banks also do small loans, a few thousand dollars or so."
He denied that MFIs have benefited from this lack of clarification, despite the loan portfolios of banks such as ACLEDA being largely supported by small loans that would likely qualify as microloans should Cambodia define the term. This, rights groups have previously said, allows the microfinance sector to hide the true level of indebtedness that Cambodians face due to microloans.
Tongngy added that most MFIs in Cambodia want to become banks so "they are less bound by the social mission that most MFIs have to abide by"—a shift that he attributed to the rise of foreign investment in Cambodia's microfinance sector.
"In the last five or six years, we've noticed more commercial investors from China, South Korea, Japan and Singapore," said Tongngy. "These investors are less interested in social missions."
This, he said, has seen a shift within the sector that—in the last few years—has decided that lending small loans to low income communities is simply not profitable. When asked whether low income Cambodians are being lured into debts so that profits can be siphoned off to foreign investors, Tongngy disagreed with the wording.
"I'm not sure that's the right phrase, these investors are just like other investors in the financial sector, it's only that some are more interested in profits, while others are interested in social missions, so all MFIs have to provide loans to both high and low income people," he said.
Desperation Setting In
The ABC-CMA statement noted that roughly 70 percent of MFIs' capital came from borrowers like Sem Ratana, who—until the COVID-19 pandemic—had been working as a beer garden waitress in Takhmao City.
The beer garden, she said, was one of the first businesses to close and since then she has scrambled from laundry work to street vending, living day-by-day in fear of the pandemic.
But her debts posed a more immediate threat than the virus, she said, adding that just this year she has finally paid off a $2,000 loan to an MFI that she had taken out in 2019. Unable to read or write, Ratana said she didn't know the name of the MFI and that her husband had taken care of the paperwork to acquire the initial loan, but to pay it back, she had taken out another loan from a private lender.
"Previously, they [the MFI] never told me that I could restructure my loan and I knew I had to pay it back, so I took a $500 loan from a private lender to cover the MFI debt," she said. "The interest rate is $20 a day, but I can request more time to repay it, which I couldn't do with the MFI."
She also said that her family knows the family of the private lender and so she feels they are more lenient, allowing her to only repay interest when she hasn't got the money for repayments.
"It's so hard, paying for loans, renting the house, the electric and water bills—even money for food is a struggle," said Ratana, who is also paying for medication for a long-term illness.
The strain of balancing debts and searching for work has affected both her physical and mental health. Some days, she said she does not have money for the medicine she needs, but the emotional toll of trying to support her children during the pandemic weighs heavily on her.
"I'll find some way to get money, I have to, I don't care if it means scavenging through trash, washing dishes—anything—my husband has now found a job in construction," she said.
Calls for Greater Transparency among MFIs
In a televised speech on April 10, Hun Sen warned MFIs against exploiting the COVID-19 pandemic and requested that they not charge late fees, reduce their interest rates and also stated that land or asset seizures should not be made during the pandemic—an acknowledgement of the forced land sales that MFIs have denied, in spite of the evidence.
Recently even those within the industry have called for greater transparency among MFIs, as Harald Huettenrauch of KfW—the German state-owned development bank which has a long history of involvement in Cambodia's microfinance sector—authored an op-ed with German Ambassador Christian Berger.
But while Huettenrauch and Ambassador Berger called for measures "which would immediately increase the transparency in the microfinance system," Huettenrauch himself is listed as an external trustee at ACLEDA Financial Trust, along with In Channy, Mar Amara, Heather Clark and the recently deceased Bretton Sciaroni.
ACLEDA Financial Trust, which owns a 26 percent stake in ACLEDA Bank, reported profits of $10 million in 2014 and 2015, but beyond that the purpose and profits of the Trust are unknown.
In Channy, who serves as both director of ACLEDA Bank and chairman of the Association of Banks in Cambodia, flatly declined to comment on the topic of microfinance at all and said that the ACLEDA Financial Trust only needed to disclose details of its activities and financial records to the Ministry of Economy and Finance.
"We do not need to publicly disclose that information," he said.
Neither Huettenrauch nor Clark responded to requests for comments and it is believed that Huettenrauch may have left Cambodia permanently, but this could not be confirmed by him or KfW's Cambodian office.
While debts have remained profitable for banks, the loans themselves are proving unproductive for the borrowers—many of whom have reported that 2020 has been one of the worst years on record.
Working to repay his $100,000 loan, Hou Savy said that his fish farm in Siem Reap Province has been ruined by the pandemic.
The loan was due to be repaid over the course of five years and last year was Savy was supposed to have paid off the loan in its entirety, but with interest alone reaching $880 per month, he is still yet to pay off a substantial amount.
"I saw the NBC's guidelines on restructuring, but the bank has done nothing—since April 2020 I've only been able to pay off the interest," he said, adding that the market had dried up for farmed fish.
Savy, like many other fish farmers in Cambodia, is now desperately seeking to recoup their losses and stay on top of their debts, but he remained pessimistic given the continuously falling demand for fish amid the pandemic.
"The prices I'm having to sell for, they're unacceptable," he said. "I don't know when it will improve."
The Cambodia Microfinance Association and the Association of Banks in Cambodia on April 12 announced they would update their policies from the April 7 notice to borrowers and have now said that customers struggling with debts due to the pandemic should reach out to the banks and MFIs they owe money to.
Urgent Need for Government Intervention
Noting that the rate of non-performing loans (NPL) remains low in Cambodia's microfinance sector, Milford Bateman—a professor specializing in economics and development—warned that the NPL rate had only stayed so low due to borrowers feeling forced to take out additional loans from private lenders in order to repay their MFI debts.
This, he added, will mean that Cambodia's poorest will simply have more debt to repay later. He also warned that if the current COVID-19 outbreak drags on, MFIs may begin to coerce the sale of land and assets for borrowers who can't repay—allowing the NPL rate to remain low even as borrowers lose their land.
Bateman echoed Tongngy's observations on the issue of foreign ownership within Cambodia's microfinance sector, but Bateman—who is also author of Why Doesn't Microfinance Work? : The Destructive Rise of Local Neoliberalism—went further, saying that foreign investors won't forgo profits to help low income Cambodians.
This is why, he said, the restructuring of debts has been so minimal so far and he called on the government to step up its intervention in the microfinance sector, but warned against simply bailing out the MFIs and instead suggested that the government's focus should be on borrowers who are struggling with debt.
"This constitutes a form of 'extractivism' that quietly drains the poorest communities of their wealth and thus, as history and recent practice abundantly shows, makes it much more difficult for the local business community to flourish and the wider community to escape poverty and deprivation," Bateman wrote in a November 2020 essay on the failings of microfinance at poverty alleviation.
Supporting Bateman's recommendations was Naly Pilorge, director of rights group LICADHO which has monitored abuse linked to MFIs.
"The government must act swiftly to help the people who have lost their incomes and jobs during the last year, especially during this recent outbreak," said Pilorge. "Many MFIs made record profits in 2020, and the government has already taken steps to help these institutions. A three-month loan suspension is desperately needed and would send a clear message that people come before profits - and foreign investors in the sector should be doing everything they can to push for such a move."
Related Articles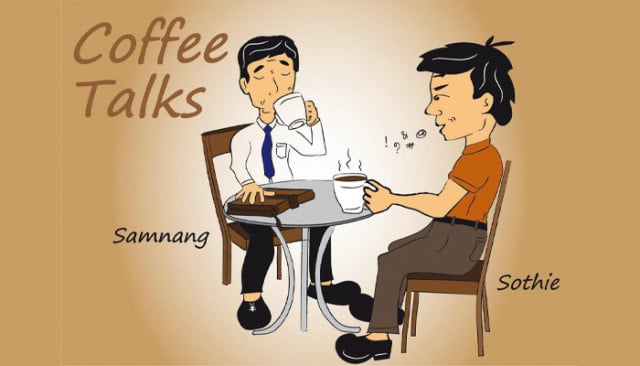 December 10, 2020 8:35 AM