Cambodia's Rice Exports Increase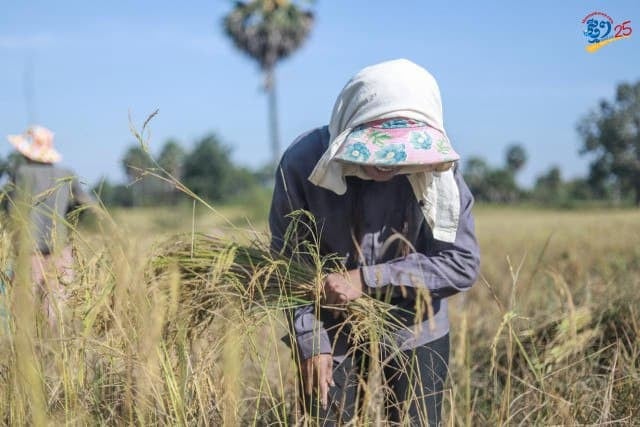 Phoung Vantha
November 14, 2020 1:37 PM
Sales during the first 10 months of 2020 go up by $47 million
PHNOM PENH--Cambodia has exported 536,035 metric tons of rice during the first 10 months of this year, which represents an increase of 17 percent compared to rice exports during the same period in 2019.
According to a summary report released by the Cambodia Rice Federation (CRF), gross revenues went up by 15 percent, that is, $47 million.
"In total, Cambodian rice export's gross revenues in the 10 months of 2020 reached $366.44 million," the report said.
The main export markets for the country's rice were China and its special administrative regions of Hong Kong and Macau, as well as Taiwan, which accounted for 36 percent of Cambodia's total exports during that period.
Moreover, 32 percent of the exports went to Europe, 13 percent to Asean countries, 9 percent to Africa, 6 percent to the Asia-Oceania region, and 4 percent to other parts of the world, the CRF report read.
However, production and sales for the last two months of 2020 may not reflect the year's production and sales figures through October as drought and recent floods have affected 310,514 hectares of rice paddies, damaging 127,121 hectares, according to a Ministry of Agriculture's report.
The ministry said that more than 6,434 tons of rice seeds and 558,247 packages of vegetable seeds have been distributed to people in 19 provinces and the region of Phnom Penh to help them recover from these natural disasters.
Related Articles