Cambodia's Rice Exports Jumps 41 Percent this Year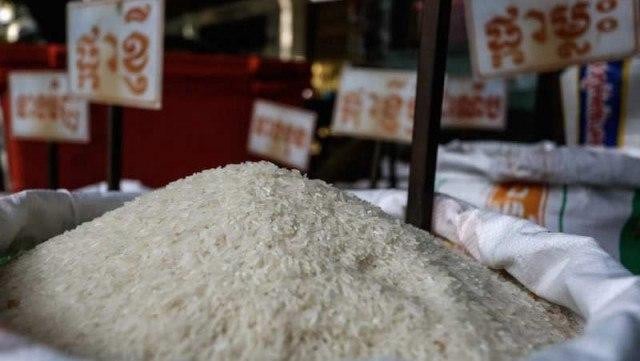 Phoung Vantha
July 3, 2020 4:13 AM
The biggest buyer was China followed by European countries

PHNOM PENH--Cambodia has exported nearly 400,000 tons of rice during the first six months of the year, which represented an increase of 41 percent compared to the same period in 2019, according to the latest statistics of the Ministry of Agriculture, Forestry, and Fisheries.

The Ministry's data indicates that the country has exported 397,600 tons of rice between January 1 and June 30 compared to 281,538 tons last year, the ministry's data show.

Rice was sent to 56 countries including China that acquired 147,949 tons of rice, that is, 37 percent of the exports.

Europe, including Great Britain, remained an important market for Cambodian rice, buying 34 percent—or 135,576 tons—of the rice exported, followed by France that imported 51,175 tones.

ASEAN countries accounted for 13 percent of the exports, or 52,987 tons, with Malaysia getting 21,904 tons.

The remaining 16 percent, or 61,148 tons, went to Gabon, Australia and other countries.

The average price for the rice exported was $900 per ton for fragrant rice, $760 for Fragrant Dry season, and $520 for white rice.
Related Articles
February 16, 2022 11:45 AM