Cambodia's salt production this year falls short of the country's needs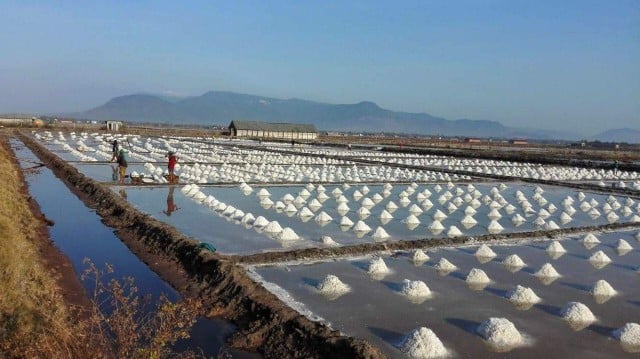 Nhon Heng
July 11, 2019 2:41 AM
Cambodia will import the salt in different phases over the next months until the start of the salt harvest season
PHNOM PENH--Cambodia may have to import as much as 50,000 tons of salt to meet the country's demand due to the heavy rain that has affected salt production this year.
In an interview with Thmey Thmey, Bun Baraing, director of the salt-producer community in Kampot and Kep provinces, said that farmers were only able to produce 30,000 tons of salt while domestic demand is now 100,000 tons.
"We will ask the government for permission to import 50,000 tons of salt," Baraing said. Salt would be ordered in many phases spread over the next months until the start of the salt harvest season so that, he said, "[When] local production can harvest enough salt, we will stop importing."
Baraing said that salt would be obtained through small production networks along Cambodia's borders.
He did not specify from which countries imports would be made, saying that this has to be discussed further among salt producers in Kampot and Kep provinces.
In recent years, local salt production has greatly helped meet the country's needs. According to Baraing, Cambodia used to import around 60,000 tons annually.
Related Articles