Cambodia's Silk: Efforts Made to Bring the Sector Back to its Past Glory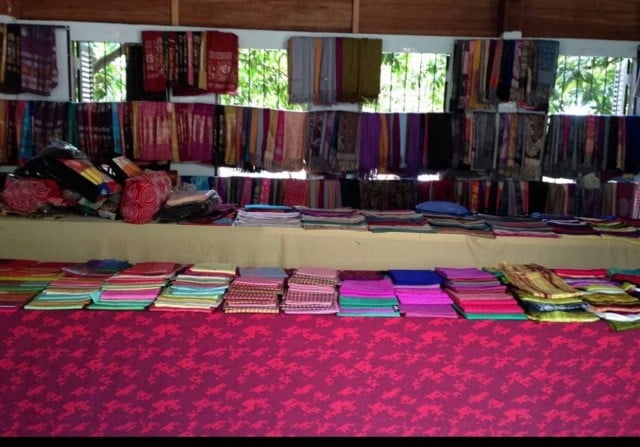 Several initiatives are being taken to bring more farmers into this specialized field
PHNOM PENH--The reputation of Cambodia's silk goes back decades, according to the Mekong Institute.
In the 1960s, Banteay Meanchey Province was famous for silk production, the Mekong Institute, which works on development in line with ASEAN goals, said at its website.
Like all sectors in Cambodia, the war and conflicts of the 1970s and 1980s put an end to silk production. And initiatives since the 1990s have not managed to bring the sector back to pre-conflicts levels, the institute said. Still, production continues, especially in Phnom Srok District where the institute has launched a modest project involving around 85 households.
Silk production means growing mulberry trees that are indispensable for silkworms, which eat their leaves.
To preserve and promote the silk sector in Cambodia, the Ministry of Agriculture, Forestry, and Fisheries in 2020 provided mulberry seeds to farmers and held training on cultivation techniques, silkworm rearing and silk production processes to people in Banteay Meanchey, Kampong Chhnang, Kampot, Siem Reap and Takeo provinces.
But so far, silk production has failed to meet the demand. According to Minister of Agriculture Veng Sakhon, this is due to the fact that traditional methods continue to be used rather than innovating.
"The development of mulberry production is still limited because mulberry cultivation, silkworm rearing, silk production and traditional weaving have not changed," he wrote on his Facebook page on July 16.


"It can be said that people still lack [knowledge of] planting techniques and the selection of quality silkworms," he said.
Nim Marin, a former Khmer silk training expert at the National Silk Centre in Siem Reap Province, said she also was concerned about the decline of the silk sector in Cambodia, pointing out that mulberry farmers were becoming less aware of its benefits.
Marin, who has worked more than 20 years in the silk sector, had to cancel her silk weaving teaching classes—which is her favorite occupation—due to the COVID-19 pandemic.
"I am really worried about the Cambodian silk industry," Marin said. "There are not many mulberry farmers nowadays because they don't understand the benefits of mulberry trees."
Marin, who has personally grown more than 100 mulberry trees, said that it is not difficult to grow those trees as they can be planted in any type of soil and only require intensive care for the first three months. Then silkworms can build their cocoons in the trees, cocoons that later become silk thread.
Marin said she hopes to soon be able to train people so she can share her knowledge and experience with those interested in preserving the Cambodian silk tradition.
Since the mid-2010s, several programs were launched to encourage silk production.
In 2016, the government unveiled its National Silk Strategy aiming to expand the role of the silk sector in the country's economy and in response to the growing demand for silk products domestically and internationally.
In June 2019, Cambodia's Khmer Silk Center was inaugurated in Phnom Penh as part of the country's plans to develop silk farming and revitalize the sector.
Japan and the United Nations Development Programme in Cambodia have also been working as the government's partners to help farmers expand quality-silk production.

Additional reporting by Teng Yalirozy
Related Articles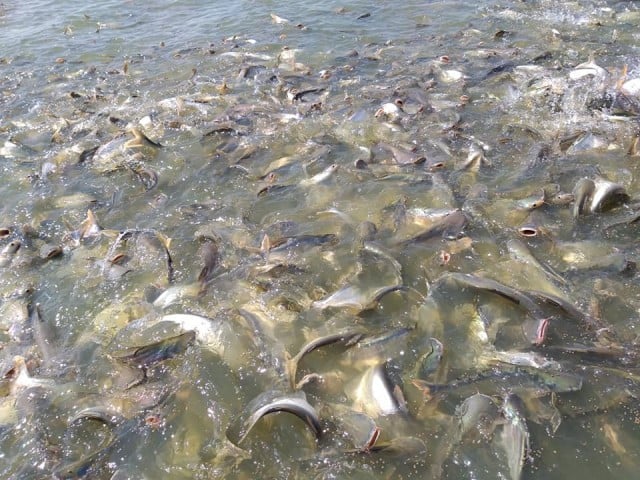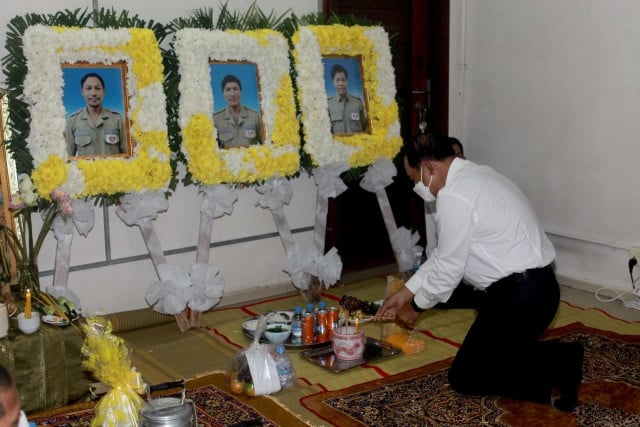 January 16, 2022 11:39 AM