Cambodia's Thirst for Coffee Drives Massive Imports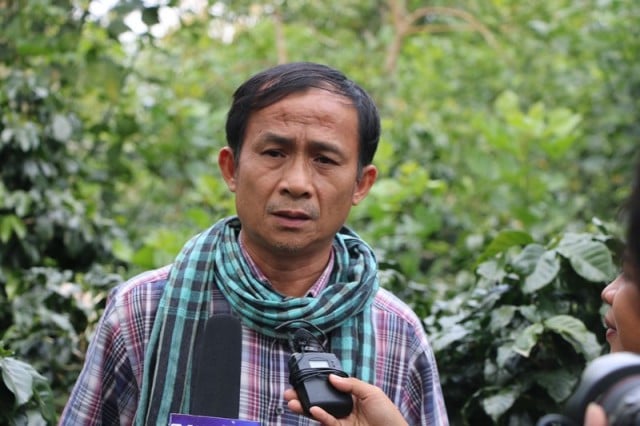 Ky Soklim
April 22, 2019 2:55 AM
The thirst for coffee appears to be on the rise in Cambodia as suggested by the presence of brew houses that have sprung up on street corners in the capital Phnom Penh in recent years. But the country isn't producing enough coffee beans to meet the growing demand. The crop's annual harvest is just around 300 tons, mostly Robusta variety, while more than 5,000 tons of coffee beans are imported from outside each year. That is just a tiny fraction of the one million tons that neighboring Vietnam produces annually. Thailand and Laos also produce over 30,000 tons each per year respectively. But Mr. Yang Siang Komar, the former director of the non-governmental organization CEDAC, said Cambodia has the capacity to boost the crop's output and he explains how in an interview with Thmey Thmey senior journalist Ky Soklim.
Ky Soklim: It appears that more people are growing coffee in Mondul Kiri province. What is the total area size of land that is occupied by coffee plantation in the province in 2018?
Yang Saing Komar: It is estimated that the area size has doubled compared to what it used to be in 2017. The coffee plantations cover nearly 300 hectares in Mondul Kiri. I think that it will gradually increase up to 1,000 hectares within the next three to five years.
Ky Soklim: Coffee growing appears to be expanding during the past two years. Do you know why?
Yang Saing Komar: Coffee growing in Mondul Kiri started in 1996 but in around 2000 and 2001 the coffee farming kind of died out due to the sharp drop in the price of coffee beans. However, during the past few years coffee growing has enjoyed an upward momentum as the global price on the beans has become more positive. Meanwhile, as their number is rising, local coffee drinkers are more appreciative of the beans that are produced domestically. The improved lifestyle among the city dwellers may have also contributed to the trend where people have more preference for genuinely natural coffee regardless the price tag.
Ky Soklim: What is the market share between locally produced and imported coffee beans in Cambodia?
Yang Saing Komar: Without any doubt more than 90 percent of the coffee sold in Cambodia are imported from many countries, including countries in the region such Vietnam, Laos, Thailand, Indonesia, and East Timor. This is normal since the local production of coffee makes up, according to my own estimate, just between 5 to 10 percent, leaving a huge gap in the demand to be filled. But this gap can also translate into a huge potential to up the local production capacity to reduce the quantity of import step by step.
Ky Soklim: How many tons of coffee are imported each to meet the need of the market inside Cambodia?
Yang Saing Komar: I think it is at least 5,000 tons a year while domestic growers can produce only about 300 tons maximum at present day.
Ky Soklim: You have said earlier that Mondul Kiri has around 300 hectares of coffee plantation. Nationwide, how many hectares are there?
Yang Saing Komar: Nationwide, we have maximum 500 hectares. There are smaller plantations in Ratanak Kiri, Stoeung Treng, and Pailing in addition to those in Mondul Kiri. There may be a few more plantations in Kampong Cham province as well. Anyway, we need to do a better job in collecting data about the coffee growers in Cambodia. I should clarify though that many of these plantations are just one or two years old and have not begun to yield the crop yet. It takes maybe two more years for them to yield.
Ky Soklim: Once they start yielding, what might be the prospect of the harvest? How many tons can we expect from all these 500 hectares?
Yang Saing Komar: Considering that one hectare can yield on average 3 tons of crop, we would have more than 1,500 tons in total per year. But we still have the potential to increase the coffee plantation up to 10,000 hectares to replace the import and export the beans as well.
Ky Soklim: What can you tell us about coffee growing in Vietnam, Laos, and Thailand?
Yang Saing Komar: The latest statistic that I have for Vietnam is that coffee plantations occupy around 60,000 hectares which yield over 1.5 million tons of beans. Vietnam earns billions of dollars from coffee each year. Lao and Thailand produce around 3,000 tons per year each.
Related Articles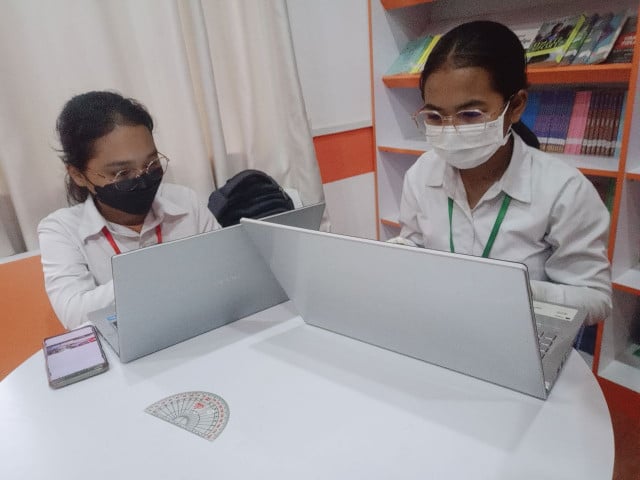 September 7, 2022 6:35 PM
September 13, 2022 10:32 AM