Cambodia's Tourism Sector Quietly Hopeful, Despite Omicron Outbreak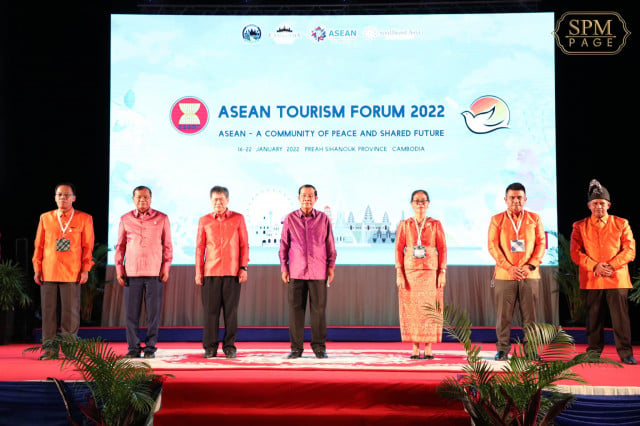 The newest COVID-19 variant has stymied tourism's revival in Cambodia, but both the private sector and the government are banking on vaccines and health measures to get the sector back on its feet
PHNOM PENH--Prime Minister Hun Sen said on Jan. 18 that Cambodia fully supports ASEAN's vaccine tourism initiative to reopen the region to international tourists.
Speaking both as ASEAN Chair and long-ruling Cambodian head of state at the 40th ASEAN Tourism Forum in Sihanoukville, Hun Sen said that he was declaring ASEAN tourism open from Jan. 19, but added that vaccination rates would be key indicators of tourism success within the region.
"In this regard, I would like to support the vaccine tourism program launched in ASEAN countries, and to support the launch of the campaign: ASEAN, a Warm and Safe Tourist Destination," said Hun Sen, who touted Cambodia's approach to tourism during the pandemic as a bar for success.
Health measures, he went on to say, are key to getting ASEAN's tourism industry back up and running.
The COVID-19 pandemic has presented immense challenges to almost every facet of Cambodia's economy, but tourism—one of the country's key economic pillars—has been hit hardest, with data from the Ministry of Tourism showing a more than 80 percent drop in international visitors.
In 2020, Cambodia welcomed just 1.3 million international arrivals, but this dropped to 163,366 visitors during the first 11 months of 2021 following the Feb. 20, 2021 outbreak that saw the country lose control of the COVID-19 outbreak.
The pandemic and resultant shifting restrictions across the world have left the global air travel business in disarray, but in Cambodia the absence of tourists saw at least 110,000 jobs lost in the tourism sector which had previously contributed almost a quarter of the country's gross domestic product.
The government has attempted to promote domestic tourism as a means of salvaging the sector, but it wasn't until November 2021 that Cambodia officially dropped the mandatory 14-day quarantine period for international arrivals—at press time, Ministry of Tourism data concerning international arrivals following the scrapping of quarantine was not available.
Omicron Dampens Recovery Hopes
But hope for tourism's revival was quickly tempered when Cambodia identified its first locally transmitted case of the Omicron variant of COVID-19 on Jan. 9—as of Jan. 17, Cambodia has recorded 80 locally transmitted cases on top of 326 imported cases of Omicron.
Heng Sambath, manager at Lomhaekay Resort in Mondulkiri Province, said the resort has still not reopened due to the latest outbreak of COVID-19. He said he had continued to pay the salaries of his 10 staff throughout 2021 and has invested in maintenance and upkeep ahead of tourists returning this year.
"There's always a concern, but there are still tourists who visit [here], especially on Fridays and Saturdays so we are trying to protect [against COVID-19], as we are also afraid of getting infected," he said.
For Sambath, it's a case of waiting to see how the Omicron variant takes hold in Cambodia, but for now he said he will hold off expanding the resort as he had planned to—the 10 rooms currently available are not enough, he added—but the expansion will have to wait until the COVID-19 situation becomes clearer.
Meanwhile, in Siem Reap Province, the recovery has been more successful with photos of the infamous Pub Street surging with tourists on New Year's Eve circulating on social media, but the limited number of international arrivals has left larger hotels shuttered.
President of the Cambodia Hotel Association's Siem Reap chapter, David-Jaya Piot, said the Omicron outbreak has seen tourists' confidence in international travel fall again.
"We have not seen many bookings yet for now because Omicron cases are driving up globally. The customers are not confident in travelling [right now] and there are also restrictions in Europe region," he said. "We hope until the end of the year for [the situation] to get better."
On top that, Chhay Sivlin, president of the Cambodia Association of Travel Agents, said she is also worried that the Omicron variant will affect Cambodia's tourism recovery, especially in Siem Reap Province, where a disproportionately large number of local people depend on international tourists for an income.
Sivlin added that there had been some bookings from international tourists before the outbreak of Omicron variant.
"We are expecting a lot from foreign visitors, but Omicron is sweeping across Europe as well as in some countries in Asia, leading some countries to re-introduce restrictions," she said.
"It makes the inbound flights difficult, as the travelers coming to our country have to quarantine when they go back to their country. That's why the visitors don't want to come here anymore, so we are deeply concerned," she added.
But while Omicron has dampened the prospects of recovery for Cambodia's tourism sector, Sivlin encouraged business owners to use the time to develop their tourism products and services, while also pivoting to domestic tourists who she said can partially offset the loss of international arrivals.
Din Somethearith, president of the Cambodia Hotel Association, agreed that Omicron presents a new challenge for Cambodia's tourism sector, but added that the vaccines—of which Cambodia is now administering fourth doses unlike much of the world—can help prevent widespread outbreaks.
Flights and Health Measures Remain Unchanged
Despite the Omicron outbreak, there are still between eight and 10 flights per day, bringing between 700 and 1,000 passengers to Cambodia, according to Chea Oun, spokesperson for the State Secretariat of Civil Aviation.
"There are restrictions in their countries, but there is yet to be new restrictions in Cambodia. We are cautious. If there's positive result using a rapid test, then we have to take a PCR test next," Oun said.
Oun so far remains unfazed by the number of Omicron cases, saying that the outbreak hasn't reached a point where it's putting off visitors, but the number of international arrivals remains small, despite a rise in regional and international flights.
The Ministry of Tourism's spokesperson Top Sopheak said that, under the current conditions, Cambodia will remain open for international visitors as long as those arriving following the rules.
"Tourists are required to follow Cambodia's health measures, including having PCR test when arriving Cambodia and taking a Rapid Test before travelling to their destination, and we will," he said.
"There are no updates regarding Omicron cases yet, but if [international visitors] test positive for it at the airport, then [we will leave] the case for Health Ministry to handle," he added.
Beyond Cambodia, the regional tourism sector also holds out hope in the face of the Omicron variant, with Eddy Krismeidi Soemawilaga, president of ASEAN Tourism Association, saying that the new variant has not caused the same amount of disruption as previous variants as people are well aware of the health measures.
Soemawilaga said that for ASEAN to recover as a region, the bloc should adopt joint measures on reopening to ensure consistency for travelers touring Southeast Asia. Business owners, meanwhile, should try to remain flexible, he said, adding that the situation may change rapidly.
"We are currently in a better state now, compared to 2020 and 2021, to combat the Omicron variant because the vaccinated population is large," said Soemawilaga. "The treatment and vaccination against COVID-19 as well as mechanisms of health measures are good."
Related Articles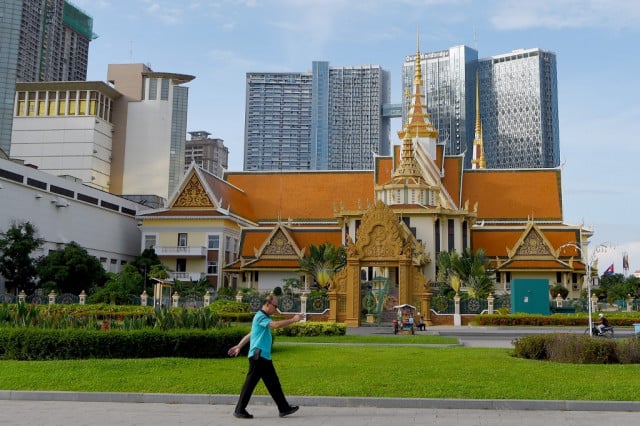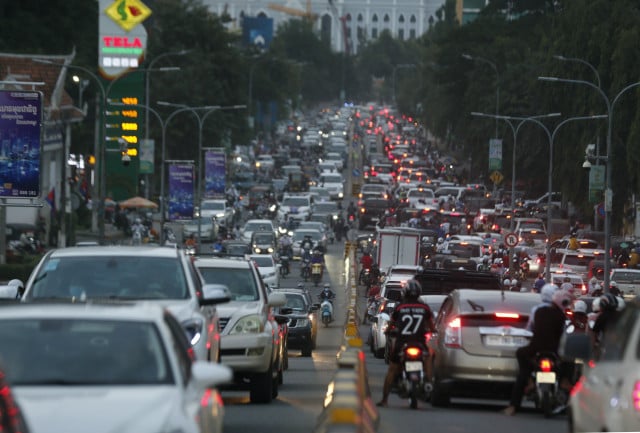 December 26, 2021 4:39 PM