Cambodia's Two Remaining COVID-19 Patients Are Transferred to Phnom Penh
Phoung Vantha
May 8, 2020 6:31 AM
They are now in the country's designated coronavirus-care hospital

PHNOM PENH--The last two COVID-19 patients still under care in Cambodia have been transferred from the provincial hospitals where they were being treated to the Khmer-Soviet Friendship Hospital in Phnom Penh, the Ministry of Health said.

Or Vandine, the ministry's spokesperson, said Friday (May 8) that the ministry decided to bring the two patients to the Khmer-Soviet Friendship Hospital for further treatment. That institution has been one of the country's main institutions for Coronavirus Disease 2019 (COVID-19) care since the start of the pandemic.

Treating these two patients has been difficult for the two provincial hospitals where they previously were because to their overall condition, Vandine said. "The 75-year-old man [due to his previous] physical condition, and the 36-year-old woman [experiencing] mental illness require medical treatment," she said, which are offered at a larger institution.

The man was identified as carrying the coronavirus on March 17 and was being treated at the Kompong Chhnang provincial hospital.

The woman was found infected with Covid-19 on Mar 28 and had been hospitalized in Banteay Meanchey Province.

"Wishing them a speedy recovery upon arrival at the Khmer-Soviet Friendship Hospital," Vandine added.

Since the first case of coronavirus was identified last December, 122 cases have been reported by the health authorities. Among them, 120 patients have recovered and, as of Friday morning, only these two patients remain hospitalized.

Vandine urged people to continue to take care of themselves by following the ministry's measures to prevent a second wave of coronavirus infection.

"We can forget COVID-19, but COVID-19 never forgets us," she said.
Related Articles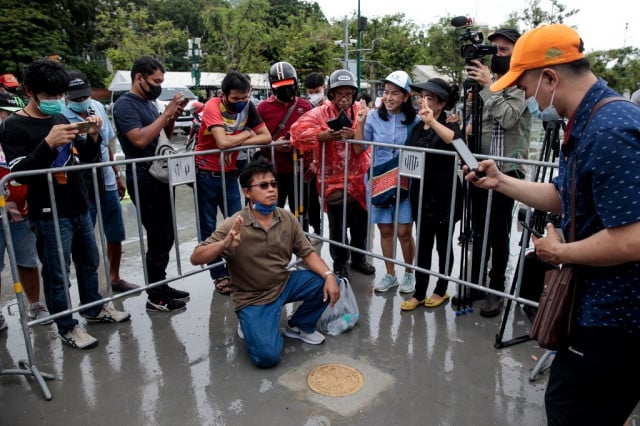 September 20, 2020 7:05 AM