Can Pheu Thai Party Win a Landslide Victory in Thailand?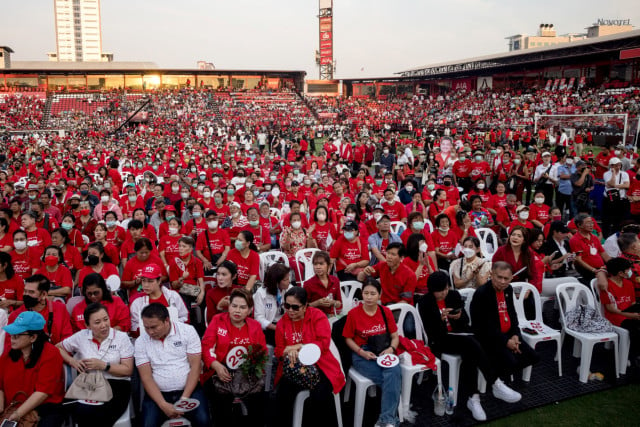 BANGKOK – After Thailand's House of Representatives was dissolved on March 20, the country is set for general election on May 14.
This will be the second general election after a much-criticized 2019 election, following the military coup in 2014.
Political parties have unveiled policies, most of which are deemed populist, to entice voters. Polls show that Pheu Thai Party (PTP) is expected once again to win the highest number of seats in the House of Representatives. Yet a landslide is debatable.
PTP's predecessor, Thai Rak Thai Party (TRT), under the leadership of former prime minister Thaksin Shinawatra, won a landslide in 2005, gaining 377 of 500 seats in the House of Representatives.
TRT was the first political party in Thailand to form a single-party government. For the upcoming election, PTP has campaigned for a landslide victory, in which its leaders initially believed that the party would win 250 seats, yet recently changed that estimate to 310. This may be possible for three reasons.
First, PTP is seen as having the advantage of changes in the electoral system and voting rules.
Under the newly amended law, a mixed-member apportionment (MMA) system permitted voters to elect 350 constituency and 150 party-list members of parliament on a single ballot in the 2019 election is changed to 400 and 100 seats respectively.
The new law also brings back a two-ballot electoral system in which voters will be offered two ballots, one for constituency MPs and the other for party-list MPs.
An increased number of constituency MP seats will benefit large parties with strong local support bases like PTP.
PTP also sees the return of its former political factions from the ruling party, increasing PTP's chance of gaining more constituency MP seats because factions are more closely tied with local voters.
Second, PTP can leverage the successful legacy of TRT in leading Thailand from crises and improvement of people's livelihood.
TRT successfully implemented economic and welfare policies, including economic recovery from the 1997 Asian financial crisis, the 30-baht healthcare scheme, the One Tambon One Product (OTOP) project, debt moratorium for farmers, and microfinance loans of one million baht per village.
Thailand's economy was hit hard by the COVID-19 pandemic, while people are experiencing rising costs of living. Furthermore, farmers are trapped in debt and small businesses cannot access credit. So, the proven records of its predecessor can be a selling point for PTP to garner more votes.
Third, Thaksin's influence is still strong among Thai voters. Paetorngtarn Shinawatra, Thaksin's youngest daughter, stepped into Thai politics and is currently one of PTP's three prime ministerial candidates.
She is believed to represent Thaksin and bring more support for PTP. According to pre-election polls, Paetorngtarn is leading in most polls and the most favored candidate for prime minister among voters.
Her rising popularity has helped PTP to enjoy the most support for both constituency and party-list MP candidates in many provinces.
On March 24, Thaksin announced his return to Thailand and readiness to serve his prison term. The announcement was intended for voters who had lost confidence in PTP, and supporters of other opposition parties to boost PTP's chance of a landslide victory.
However, the landslide victory of 310 seats is unlikely, because winning 250 seats would already be challenging.
First, Thaksin's return announcement can be a double-edged sword. It could adversely affect PTP popularity and prevent the party's return to power because anti-Thaksin groups and conservative parties could join forces.
Anti-Thaksin and pro-monarchy voters along with conservative groups may use strategic voting to avoid a possible landslide election win for PTP.
Second, PTP faces a highly competitive election from coalition government parties and opposition allies. PTP will compete with Bhumjaithai Party (BJT), with its strong support bases in northeastern provinces and extended political momentum in the south, and Thai Sang Thai Party (TST), led by Khunying Sudarat Keyurapan, a popular TRT veteran and former PTP prime ministerial candidate in the 2019 election.
It also has to compete with Move Forward Party (MFP), whose predecessor Future Forward Party (FFP) received the third-highest popularity vote in the 2019 election, with MPs performing well in parliament, especially corruption investigations, marriage equality bill proposal, and progressive liquor bill, and its policy pledges for upcoming election, including strengthening welfare policies, ending compulsory military conscription, cutting military spending, amending draconian lèse-majesté law, and strengthening anti-monopoly laws.
MFP has solid and stable support bases and is popular among young people due to its longstanding dominance on social media platforms in spreading political messages to supporters, as well as an unconventional political stance of changing traditional Thai politics.
Moreover, MFP is closely allied with Progressive Movement, led by FFP leader Thanathorn Juangroongruangkit, which has been working with youth, local people, and sub-national administration organizations. So, a significant gain for MFP, BJT, and TST will mean a big loss for PTP, and vice-versa.
If PTP can secure a landslide victory of more than 250 seats, its return to power and majority control in new coalition government, with a prime minister from PTP, would be possible.
Meanwhile, PTP is warned about repeating history, when a PTP government led by Yingluck Shinawatra attempted to pass an amnesty bill to allow Thaksin's return to Thailand.
This would fuel the anger of anti-Thaksin and conservative groups, likely provoking protests and societal discord. In that case, the military might step in once again, staging another coup on the justification of restoring peace and public order, widening political polarization, and blocking at least another decade of possible social progress.
Kov Phanna is a senior student, pursuing a bachelor's degree in social policy and development from Thammasat University in Thailand.
Related Articles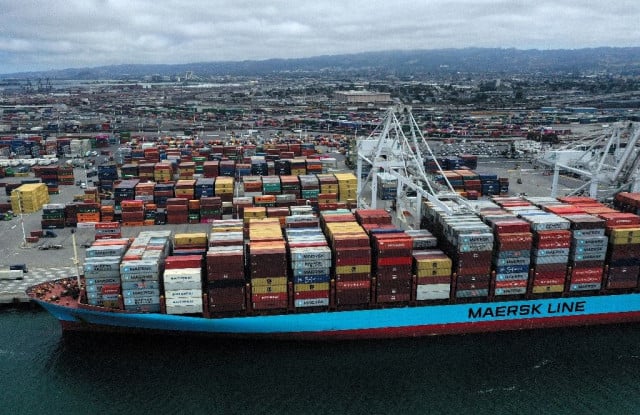 September 8, 2019 9:51 AM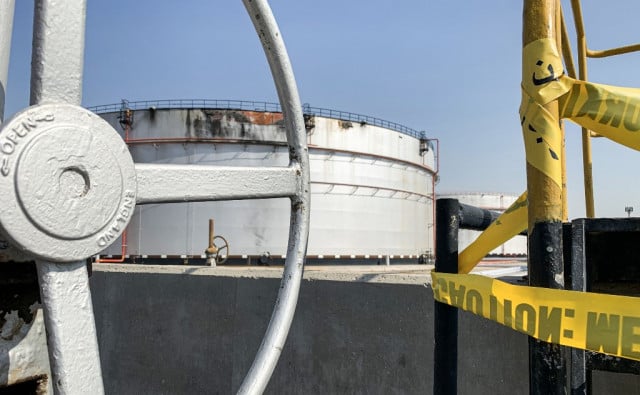 February 24, 2022 2:30 PM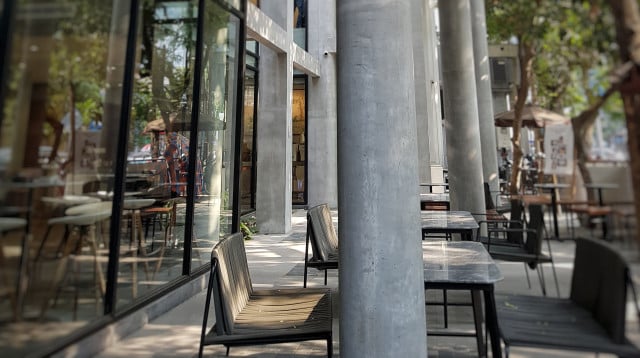 September 9, 2023 10:00 AM