Candlelight Party Candidate Wins Fine Battle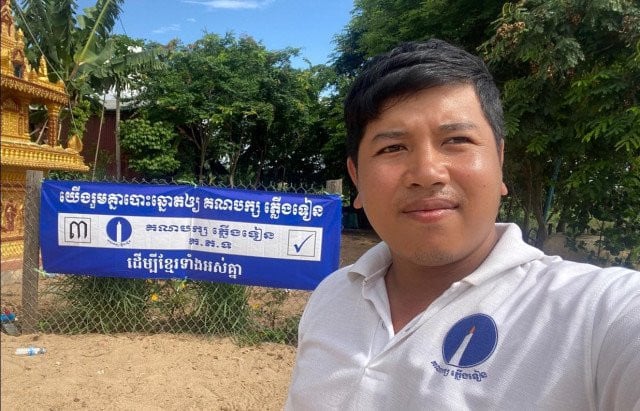 CPP objected to cash handouts
PHNOM PENH – A Candlelight Party candidate sued for distributing money to his party members running for seats on 11 communes has had his 5 million riel ($1,250) fine annulled.
National Election Committee (NEC) chairman Prach Chan did not require Kong Raiya to pay the fine imposed by the Kampong Cham Provincial Election Commission.
Raiya, who is running for Sdao commune chief in Kampong Cham province, was sued by the Cambodian People Party for giving money to candidates running all 11 communes in Kang Meas district, with each candidate given $100.
He was seen distributing the money in late May during the election campaign. The provincial CPP said it was illegal and representatives filed a complaint to have the 15 candidates removed from the district list.
Raiya was accused of violating Article 171 and Article 181 of the Commune/Sangkat Council Election Law.
He filed an objection to the fine with the NEC, which said it adhered to the principles of equality and impartiality with any party.
The NEC said the three levels of the complaint resolution mechanism were: the Commune/Sangkat Election Commission, the Capital/Provincial Election Commission and the NEC.
The NEC has received 50 complaints related to the campaign process from representatives of political parties and the public.
Related Articles