Candlelight Party Loses Final Round in Poll Battle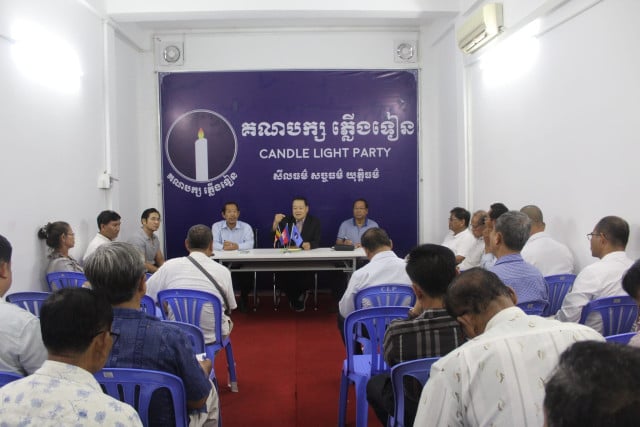 PHNOM PENH – The Constitutional Council has upheld the National Election Committee's decision to refuse the Candlelight Party's registration to contest the national election.
The Constitutional Council decided at a meeting chaired by council president Im Chhun Lim on May 25 that the party had not followed the law.

It said that after a review, it had seen that the NEC had complied with Articles 27 and 31 of the National Assembly Election Law in accordance with the spirit of this articles.
Party spokesperson Kimsour Phirith said the party was deeply saddened by the decision. No party representative was invited to the meeting, which was held behind closed doors.
"The Candlelight Party will no longer be able to appeal," he said.
The NEC said the party had failed to meet requirements to submit original documents about its original registration. The party said these had been given to the Interior Ministry which had supplied copies.
The Khmer United Great Nation Party's appeal was also rejected by the Constitutional Council.
The NEC said on May 15 that the party had failed to meet the criteria to register for the July 23 elections, sparking criticism.
Sophal Ear, associate dean at the Thunderbird School of Global Management at Arizona State University in the US said, "The 2023 election is officially a farce.
"The Candlelight Party is a threat to the total domination of Cambodian politics by the ruling party."
"Unfortunately, this kind of dirty trick will only lead to more discontent by the electorate. There is no credibility in such an election? Why even bother?"
Related Articles