Candlelight Party Official Arrested after Poll Video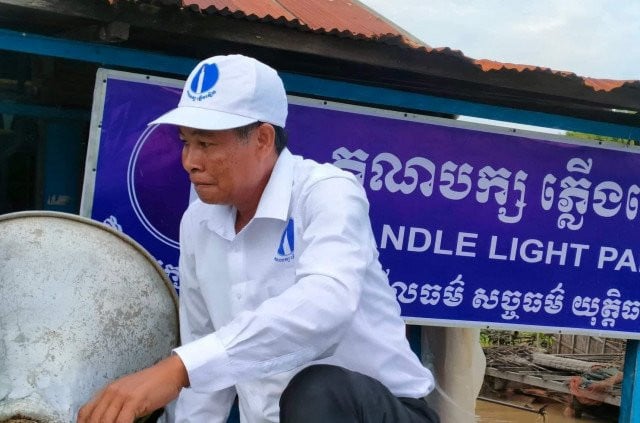 Recording made as irregularity evidence
PHNOM PENH – An official of the Candlelight Party in Battambang province has been arrested after filming authorities who were recording the names of people who had voted in Sunday's commune elections.
Ley Sokhon was accused on June 8 of entering a residence without the owner's permission.
Duong Saran, a spokesperson at the Battambang Provincial Court, said on June 9 that prosecutors had questioned Ley Sokhon and charged him with trespassing. He said that after indictment, Ley Sokhon was sent to the investigating judge.
Saran said the decision to detain Sokhon was at the discretion of the judge. He referred inquiries about the judge's decision to the court secretariat. Chea Chanraksmey, head of the secretariat, said she was unaware of the case.
Party spokesman Thach Setha said the video recording was made to prevent the election administration, arguing that there was no evidence when a lawsuit on irregularities was filed.
Rights body LICADHO said authorities in Phnom Penh and 15 other provinces recorded the names of returning voters. The 15 provinces are Banteay Meanchey, Battambang, Kampong Chhnang, Kampong Speu, Kampong Thom, Kandal, Kampot, Koh Kong, Oddar Meanchey, Prey Veng, Siem Reap, Pursat, Siem Reap, Takeo and Tbong Khmum.
LICADHO rights officer Am Sam Ath said he considered Ley Sokhon's arrest to be a threat to witnesses.
"The recording of this irregularity at the polling station is proof to show the wrong procedure or the unjust election," he said.
Ley Sokhon was not the only one who had seen authorities recording the names of people who had voted.
Related Articles