Candlelight Party Seeks Freedom for Activists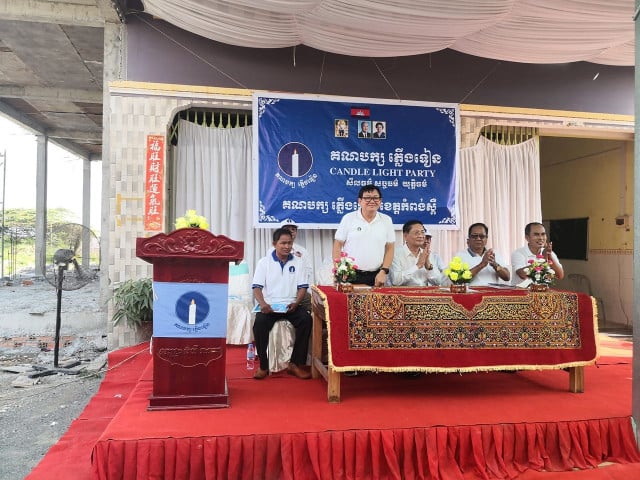 Justice Ministry says it cannot intervene in court
PHNOM PENH – The Candlelight Party has asked the Ministry of Justice to intervene for the release of some of its imprisoned activists. However, the ministry rejected its request.

A party delegation led by vice president Son Chhay met ministry Secretary of State Kim Santepheap on May 3 to call for their release.
Ministry Secretary of State Chin Malin, who was also at the meeting, said the ministry had no authority to interfere in the affairs of the courts.
"As a matter of law, dropping of charges or release on bail is the responsibility of the court," Malin wrote on his Facebook page.
The ministry representative advised party delegates that participation in court proceedings and relying on lawyers were the only legal ways to protect the activists.
Another party request was for the delay of the activists' proceedings and not to summon them during the 5th commune election. This was also rejected.
Malin said on Facebook that the ministry had never instructed the court to postpone proceedings. It had advised that proceedings be speeded up to solve overcrowding in prisons and reduce court congestion.
The ministry representatives agreed to party requests to review the issues in line with their legal authority.
In March, a party delegation also met a ministry representative and raised issues the party faced about the election, including the arrests.
Since the party began its activities early this year, no fewer than 30 of its activists have been involved in court cases.
Related Articles