Canteran Apparel Settlement Falls Short: Workers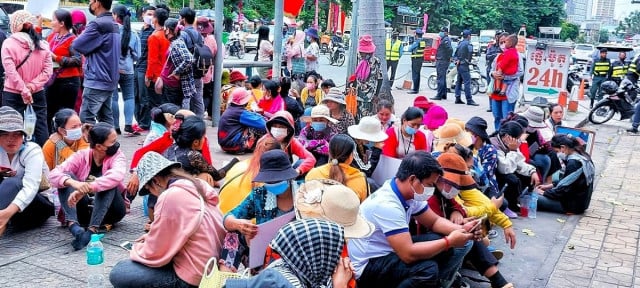 PHNOM PENH – Garment workers in dispute with the Canteran Apparel​ company say they are disappointed at the Labor Ministry's unilateral settlement of their unpaid benefits claims and are demanding the ministry give them all they are owed.
The company closed in 2020 during the COVID-19 pandemic, blaming a lack of orders. Union officials say it owed staff between $700,000 and $800,000.
The Ministry of Labor and Vocational Training had agreed to pay last month's unpaid wages, annual leave salary, seniority allowance and seniority payment accrued before 2019.
Pav Sina, president of the Collective Union of Movement of Workers, said the claim included pay in lieu of notice and mental distress compensation.
He was disappointed that the ministry's decision was approved without any discussion with the union and employees' representatives.
"The decision deprives many workers of their benefits and has disappointed them," he said.
On Aug. 17, Prime Minister Hun Sen ordered the ministry to speed up payments to the workers, saying the ministry could pursue the company for the money later.
Sina said this had made everyone happy and hopeful that the ministry would provide benefits in accordance with the law.
"The ministry's decision is not in line with what those workers want, so they will continue with their demands," Sina said.
Hoeun Heang, a worker at Canteran Apparel for about 12 years, said he did not agree with the ministry's decision, which did not comply with their requests.
"I am not happy. I cannot accept it because I am a guard for the factory. I have nothing to eat and drink and am being bitten by mosquitoes every night," Heang said.
San Sopha, a union representative at Canteran Apparel, said the workers had lost more than half of what they should have got. If the ministry was sticking to only these payments, the workers would file a petition at the PM's office for the PM to find another solution.
"This decision is detrimental to workers' benefits because the ministry did not come to negotiate with the victims. The workers could not accept it," Sopha said.
Some employees had worked at the factory for between five and nearly 20 years. Those who worked for less than five years would receive a seniority payment from $2,000 to $3,000, according to Sopha.
Of the 320 workers at Canteran Apparel, 245 are still demanding their benefits.
Ministry spokesman Heng Sour said that under the Labor Law, bankruptcy does not cover the cost of pay in lieu of notice and mental distress compensation.
The ministry team would continue to explain this to the workers.
Related Articles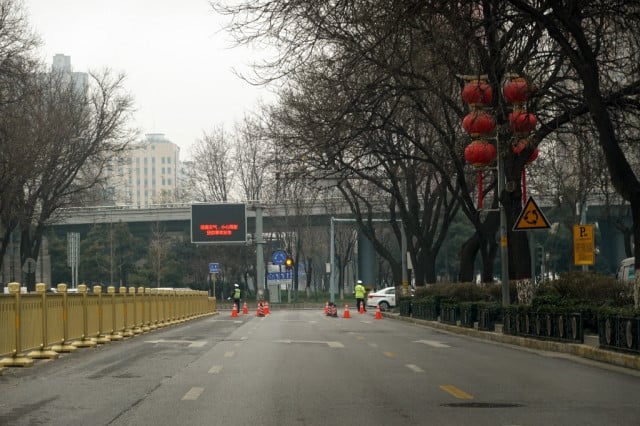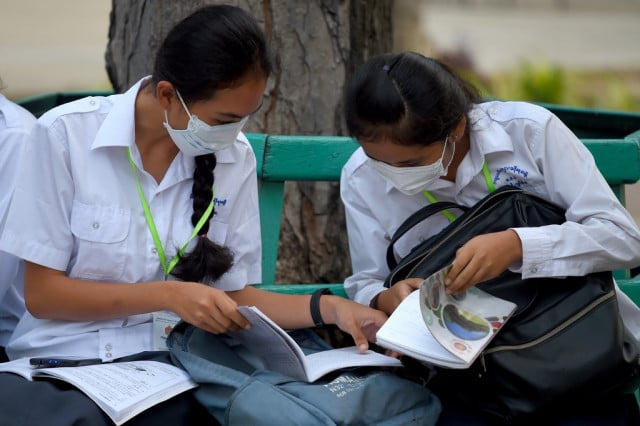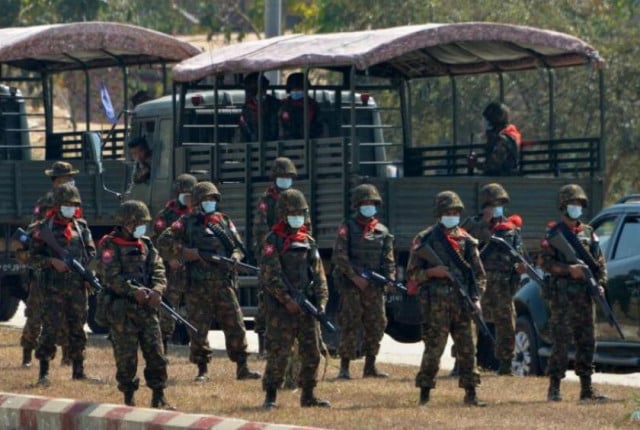 September 19, 2021 2:49 PM