Carrie Lam hits back at foreign interference in HK affairs, calls for end of infrastructure vandalism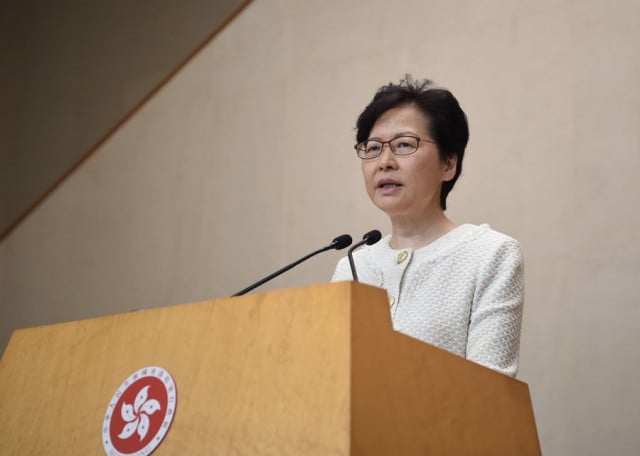 Xinhua
September 10, 2019 8:11 AM
HONG KONG -- Chief Executive of China's Hong Kong Special Administrative Region (HKSAR) Carrie Lam said Tuesday that foreign interference in the HKSAR's internal affairs is extremely improper.

Lam made the remarks at a press briefing in response to the proposal of the so-called Hong Kong Human Rights and Democracy Act at U.S. Congress.
Lam stressed opposition to the interference of foreign legislatures in the HKSAR's internal affairs in any form.
During the press briefing, Lam also said she was deeply saddened by the violence at Hong Kong's Mass Transit Railway (MTR) stations of Central and Prince Edward, calling for an end of the vandalism of infrastructure.
Both the airport and the railway system are the lifeblood of Hong Kong, closely related to the daily life of local residents, Lam said, adding that the escalated violence will not solve social problems but exacerbate conflicts, rifts and hatred.
Lam called on all sectors of the Hong Kong community to work together to stop violence.
Rule of law is an important core value of Hong Kong and the HKSAR government will investigate all violent incidents according to the law, Lam said.
Lam also said the HKSAR government was very sincere in engaging in dialogue with people from different backgrounds and she and other officials will reach out to the community in this month, adding that she will strive to make the dialogue open to the public.
​
Related Articles
February 21, 2022 11:00 AM