Cases Rise by 75 as Community Outbreak of COVID-19 Continues to Spread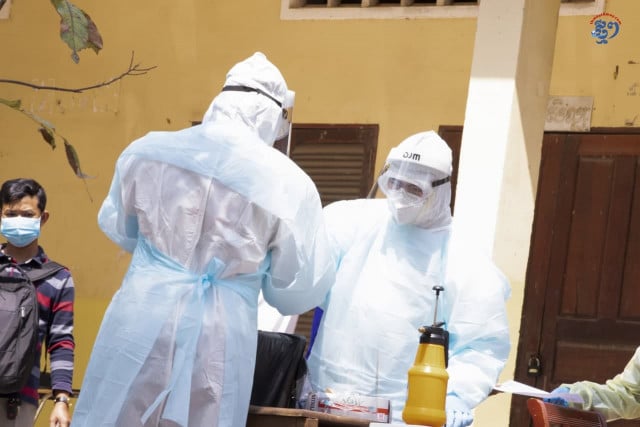 Phoung Vantha
March 17, 2021 5:18 AM
COVID-19 spreads to Takeo Province as cases surge in Phnom Penh and Kandal Province, prompting Prime Minister Hun Sen to urge teachers to get vaccinated.
PHNOM PENH--Another 75 COVID-19 cases linked to the Feb. 20 community outbreak were announced by the Ministry of Health on March 17, bringing the number of cases related to this outbreak to 990 as the virus is now being reported in Takeo Province.
Authorities reported that 50 of the new cases involve people in Phnom Penh, while 22 were found in Kandal Province, two in Prey Veng Province and one in Takeo Province.
As the outbreak continues to spread, Prime Minister Hun Sen said on March 16 that all teachers in Phnom Penh, as well as Preah Sihanouk, Prey Veng, Kandal and Koh Kong provinces are to be considered priority groups.
These areas have recently become hotspots for COVID-19, with 64 locally transmitted cases found in Kandal Province alone yesterday.
He added that the government plans to vaccinate between 10 million and 13 million people.
The Health Ministry also announced that, as of March 14, there had been 189,086 civilians volunteer to be vaccinated and that 170,659 people had received the vaccine while 18,427 had been rejected due to health concerns.
They added that two more patients who contracted COVID-19 during the latest outbreak have now recovered, as has one person who tested positive upon their arrival to Cambodia.
This brings the total number of cases since records began to 1,505, with 840 people having recovered and just one death officially attributed to COVID-19.
Related Articles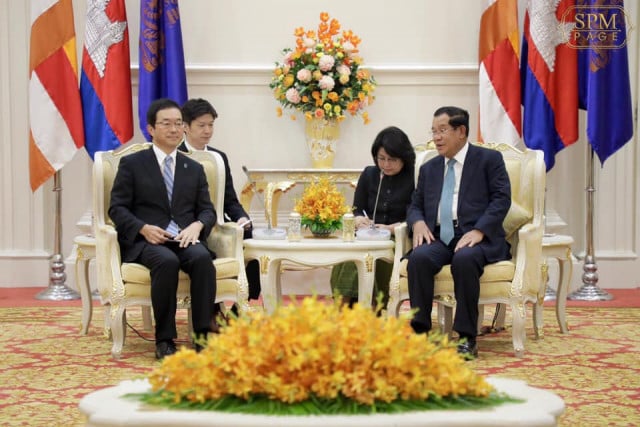 October 23, 2019 10:28 AM