CAST and UNICA to Support Local Aquaculture Fish Products for Our Health and Economy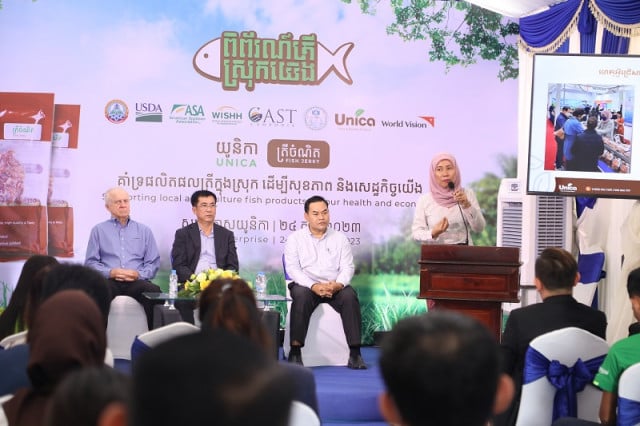 PHNOM PENH -- CAST and UNICA will partner to organize the Demonstration Retail Space with the theme "Supporting Local Aquaculture Fish Products for Our Health and Economy". The event will be held on February 24th 2023 at UNICA enterprises, Phnom Penh City.
The event aims to promote local aquaculture fish products and expand the market for processed fish products in Cambodia by supporting Cambodian aquatic farmers and assisting SMEs to better understand the importance of food safety and the quality-control sector.
Furthermore, the event also features the attendance of Mr Jim Hershey, Project Director of CAST Cambodia, and Dr. Chhuon Chamnan, Director of the Processing Technology and Quality of the Fisheries Administration and the experts with a demonstrated history of working in the fishery industry to discuss and share experience and knowledge regarding the risk of food safety and the need consumers should pay closer attention to the quality and safety of processed fish products in Cambodia.


The occasion also warmly welcomes the public to freely participate to better understand local fish products and taste UNICA fish products as well.
As part of its commitment to enhancing the local quality of fish products in the market and promoting aquatic local operations, UNICA strongly hopes that the activities will result in the improvement of the aquaculture industry as well as a better quality of local fish products on the market and a greater awareness of food safety among consumers.
Mr. Im Thano, a Technical Director of the CAST Project, said that "The CAST Project, we focus primarily on food safety and consumer health, with which our direction aligns and follows with our National Strategy."


The UNICA fish jerky is made from 100% local fish with high protein, low in sugar and salt content, and free of additives, making it safe, high quality and tasty. The products have been carefully selected in the production process from hatching, raising and fish harvesting processing. ​​​​​​The UNICA fish products are also meticulously dried in a solar room with a controlled temperature and humidity and hygienically packaged to ensure the quality and safety of the products.
It is important to note that the event is part of the demonstration retail space event of the CAST Project, which aims to support and improve the local fish products and the supply chain of the three distributions, including Davane, UNICA and Home Taste Food. The project also focuses on a broad range of activities, including — producing promotional videos, designing roadmap shows, developing digital content as well as producing promotional materials.


Media Contact:
Commercialisation of Aquaculture for Sustainable Trade
Ms Pich Kimthea
Email: [email protected]
Phone Number: (+855) 10 531 160
About UNICA Enterprise
UNICA is an agri-food and fishery enterprise established in 2014, initially working with agriculture cooperatives and fishery communities along the Tonle Sap River and coastal areas. It was subsequently extended to support local processors, producers and aquaculture farms in the province. UNICA's main products include fish jerky, premium dried fish, spicy fish, smoked fish, dried shrimp, dried squid, fresh fish and backyard chickens. Food safety compliance and quality assurance are the key focuses of UNICA's products. It supplies products to retail store partners, green shops and supermarkets in Phnom Penh in order to expand the market. UNICA is also targeting exports.
For further information, please visit UNICA Facebook Page:
https://www.facebook.com/unicaenterprise/about
About CAST in Cambodia:
CAST is a U.S. Department of Agriculture Food for Progress Project to accelerate the production of high-demand fish species for the Cambodian market, develop a lasting aquaculture industry and promote Cambodian-raised fish. CAST strengthens local production of high-quality feed and fish and builds a profitable market system for aquaculture products. Through CAST, Cambodia's private sector and universities work closely with U.S. soybean growers and businesses and academic and non-governmental organizations.
For further information, please visit the CAST Facebook Page:
https://www.facebook.com/CASTinCambodia


Related Articles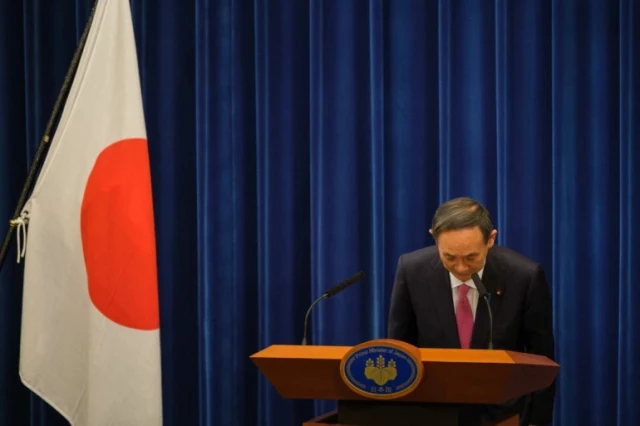 September 3, 2021 6:12 PM