Casualties due to the Floods Continue to Go up in the Country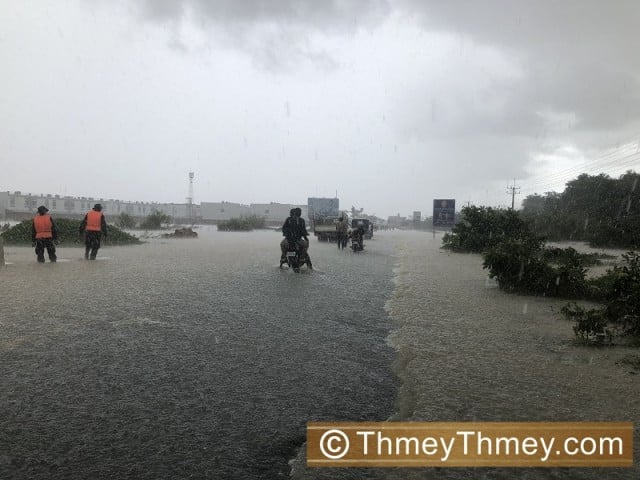 as more than 480,000 people are affected in seven provinces
PHNOM PENH--The National Committee for Disaster Management on Oct. 23 reported that the death toll due to the floods has risen to 39 people in the country, with Banteay Meanchey Province registering the highest number of deaths.
According to a press release issued by the National Committee, 22 people were killed in Banteay Meanchey Province, six in Kampong Thom Province, six in Pursat Province, two in Preah Sihanouk Province, one in Kampong Chhnang Province, one in Pailin Province and one in Stung Treng Province.
Between Sept. 1 and Oct. 22, the heavy rains in the country have affected 483,140 people of 120,785 families. More than 110,000 houses and more than 700 schools were damaged, the committee said.
In addition, more than 230,000 hectares of rice and more than 80,000 hectares of mixed crops were flooded.
On Oct. 22, Prime Minister Hun Sen said that the government had received around $8 million from businesses and donors to help people affected by the floods.
Related Articles