Centuries-old door guardian statue displayed at museum in Cambodia's Siem Reap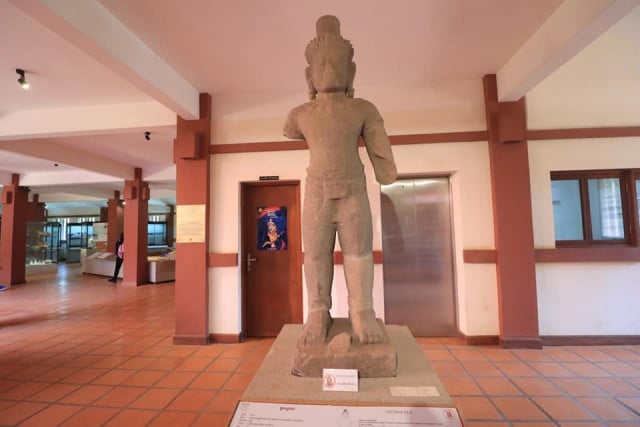 PHNOM PENH -- A centuries-old door guardian statue is on a public display at the Preah Norodom Sihanouk-Angkor Museum in northwest Cambodia's Siem Reap province after being repaired, the Apsara National Authority (ANA) said in a news release on Monday.
The sandstone door guardian statue is 1.82 meters high, 0.78 meters wide, and 0.5 meters thick, said the ANA, which is the government agency responsible for managing, safeguarding and preserving the famed Angkor Archeological Park.
Kun Phally, head of the exhibition team and a guide at the Preah Norodom Sihanouk-Angkor Museum, said the larger-than-life statue was broken into six different pieces, such as head, body, arms, legs, and earrings.
He added that its face was also eroded, almost losing the shape of lips, nose, and eyes.
"After the team studied the history of the statue, the decoration, and the size of the damage, both inside and outside, experts used the repair technique according to each stage and reconnected those pieces to their original form," he said.
In addition, the team also made a new sandstone pedestal for the door guardian so as to keep it stable and secure, he added.
According to the ANA, this huge door guardian statue was found during excavations in 2017 at the Tonle Snguot temple, an ancient Angkorian hospital in the north of the former city of Angkor Thom in the complex of the Angkor Archeological Park.
"Researchers have speculated that the statue may have been built in the late 12th and early 13th centuries," the ANA said.
Related Articles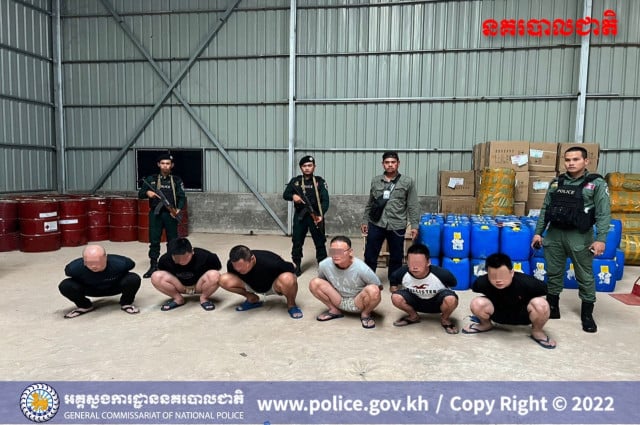 November 27, 2020 2:22 AM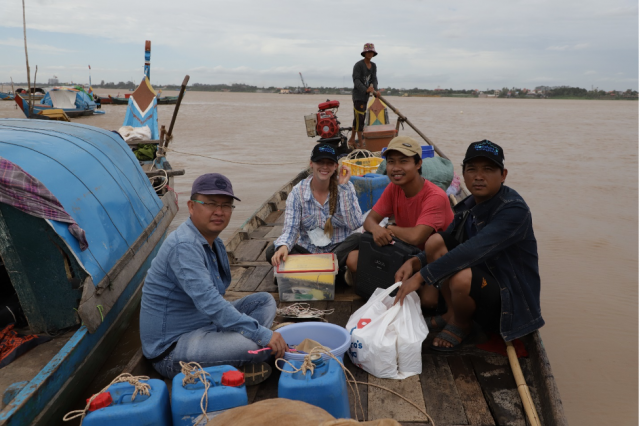 December 19, 2021 5:30 PM