Chamroeun MFI Inks MoU with World Vision Cambodia to Provide Financial Access in Aquaculture Sector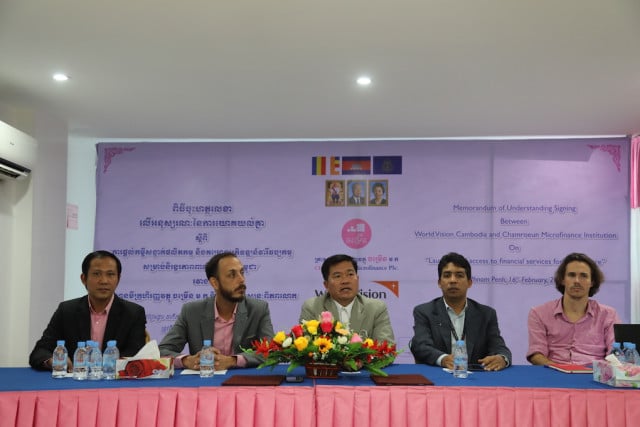 Koy Rattanak Borin
February 17, 2021 10:57 AM
PHNOM PENH--World Vision Cambodia and Chamroeun Microfinance Institution on Feb. 16 signed a memorandum of understanding (MoU) on launching of access to financial service for aquaculture.
The MoU was signed by Leng Vireak, Director of World Vision Cambodia (WVI-C) and Yannick MILEV, Chief Executive Officer of Chamroeun MFI. The MoU has the purpose of offering wide range of financial products to the beneficiaries of Commercialization of Aquaculture for Sustainable Trade (CAST) project.
Launched in 2019, CAST is project which receives the funding of United States Department of Agriculture (USDA) and implemented by World Vision Cambodia and American Soybean Association (ASA).
The program has the objective of accelerating the growth and development of freshwater aquaculture in Cambodia and increasing income of the beneficiaries' family with the aim that those families will be able to use the resource in the best way possible.
"Chamroeun will make its training service, financial literacy and business development services, available to CAST beneficiaries interested in accessing those," said Yannick in his opening remark at the signing ceremony.
Paul SURREAUX, Head of Credit Plus Department of Chamroeun said that the microfinance institution will tailor the financial products to the need of different actor in aquaculture, with the understanding of different risks and needs, and capacity that CAST beneficiaries have in order to help finance their business.
Since 2017, Chamroeun MFI has diversified its financial product which also included various factors of agriculture value chains and partner with organization that has knowledge of targeted population.
Vireak, emphasizes that Chamroeun MFI is an understanding partner and shares similar objective as WVI-C. He also reiterates that CAST project has the ambition to see its beneficiaries able to make high quality aquaculture product, meet market demand and have the capability to expand and make the business more competitive in local and foreign market.
Implementing in seven provinces of Battambang, Kandal, Kompong Cham, Kompong Thom, Phnom Penh, Pursat and Siem Reap, the beneficiaries of CAST project are commercial fish producer, feed mill, feed distributor, post-harvest actors and consumers.
Regarding the partnership between WVI and Chamroeun MFI, Adolfo Ruiz, Technical Director of WVI-C/CAST siad that WVI-C is a development organization; however, Chamroeun MFI is an expert in providing financial service, making it in a better position to provide loan or financial service to different market actors compare to WVI-C itself. This partnership will complement each other to achieve better service and access to financial and technology to different actors in the value chain.
On the sustainability of the project, Adolfo explained that the long-term goal of CAST is to ensure that different market actors and service provider such as Chamroeun MFI can cover the need of different market actors in Cambodia as it provides loan product for aquaculture and regards it as the biggest achievement in financial service for this sector.
He noted that the loan is the example of sustainability of project, expecting that by the end of this project, different market actors such as farmer, food processor, post-harvest actors such as wholesalers, retailers, collectors, and processor can increase capacity and capability to bring the produces to the market with competitive price and high quality.
Related Articles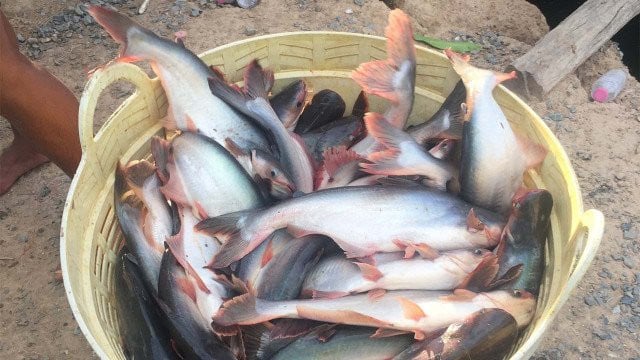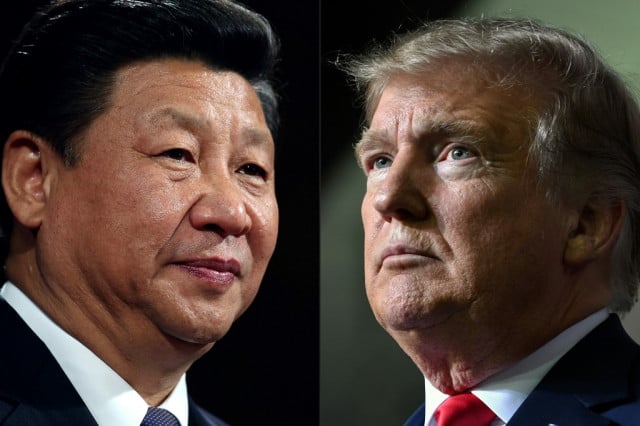 September 15, 2022 4:01 PM