Changes among the Cambodian Cham Community regarding Age of Marriage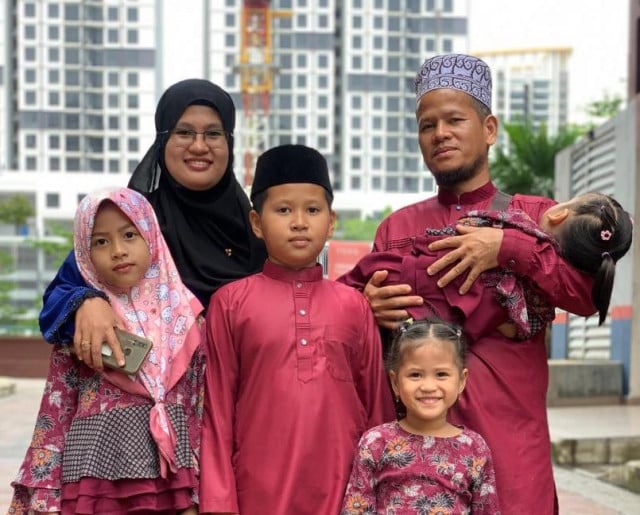 Him Imrorn
November 22, 2020 4:32 AM
While some women want to study first, many young people look outside their clans or villages for a spouse
PHNOM PENH-- Faridah Yakoob grew up in a fishermen's family in the Cham community of Russei Chroy Commune in Kandal Province's Mok Kampoul District. Even though she was born into a low-income family, she was determined to pursue higher education and is currently a PhD candidate studying in Malaysia. Her desire to get an advanced degree is the reason why she meant not to marry early.

Now 32 years old, her goal is to obtain her degree and use her knowledge to help develop the country. "I consider marriage to be the biggest decision of my life," Faridah said. "And life after marriage is a serious problem for me...If we choose the future partner wrongly, it will be an obstacle for us to reach life's goals.
"So, we need to have a clear goal in mind because it is a preparation for family in the future," she said.



Faridah's story illustrates a development in society, which also brings a change in the perception of Cambodian Cham toward marriage. And the change is taking place for a number of reasons.
Acccording to Cham researcher Ysa Osman, in the past, both men and women in the Cham community were marrying young, and sometimes even younger than 18 years old. Osman, who has written three books on the Cham community, believes that this was mainly due to the fact that parents did not pay much attention to their children's education at the time.
"They usually send their children to school only to make them able to read, write and do a little calculation in math," Osman said. "This is due to family problems, lack of schools and lack of teachers."


Moreover in the past, there sometimes was a matching of daughters and sons as young as 4 or 5 years old that was decided by the older generation, he said.
At the time, most marriages would involve people of the same clan and rarely did the matching go further than cousins, the decision being the responsibility of the parents, Osman said.
But the attitude of Cambodian Chams toward marriage has greatly changed, he said. "Nowadays, parents…do not want their children to farm anymore: They want their children to acquire knowledge or skills to support their lifestyle after marriage."
Regarding religion, Osman explained, "[r]eligion is not a big issue in this case because, in Islam, there is no restriction on the age of marriage. And sometimes [Islamic law] is flexible according to the culture and the current situation we face."
According to Muhamad Zain Mosa, a historian and professor at the University of Kebangsaan in Malaysia, the Cambodian Cham used to be refugees who had fled from their own land, Champa, which was completely conquered by Vietnam in 1835. Nowadays, approximately 700,000 Cham people live in Cambodia and most of them are Muslim. They have kept their traditions, language and some customs.
Faridah is not the only Cham woman to have decided not to marry at young age as many others also follow this path. Soem Salma who is a 4th-year university student in international relations from Tboung Khmum Province got married at the age of 23, which is fairly old compared to other Cambodian Cham women. As she explained, she meant to acquire knowledge before doing so.
"I think knowledge is the key to making our lives better and happier because, in daily life, we ​​need knowledge to make the right decisions," Salma said.
Moreover, it is important for people to have time to learn about and understand their partners before they get married, she said. "It took me 8 years to observe and learn about my husband's character before we decided to get married.
"This was to make sure that we both could accept the good and the bad [of each other]," Salma said.


On the other hand, Aisah, who currently lives in Pursat Province and has six children with three of them already married, is one of the parents who arrange their children's marriages when they are less than 20 years old.
Among her three married children, two of them got divorced after 3-to-5 years of marriage: Their lives did not seem to be harmonious, she said.
Aisah had married at 17 years old, she said, explaining that marrying at a young age has been a tradition in the Cham community for a long time. However, she regrets not having carefully looked into matters before allowing her daughters to marry.
Still, Aisah said, they were not forced to do so, knew their future husbands who were happy to marry them. The only problem, she continued, is that they got married at a very young age, an age at which people are not mature enough and have little patience.
In addition to tradition, Aisah acknowledged that financial difficulties were a factor in her daughters marrying in their teens as they could not afford to continue studying.
According to Ysa Osman, at the present time, the average age for marriage in the Cambodian Cham community is 23 to 25 years old for women and 25 to 30 years old for men. Parents now give their children more freedom to choose their own partners, he said.
Now allowed to make their own decisions as to whom and when to marry, most young people today choose to marry people from different families, clans and villages or cities, Osman said.
Soem Salma agreed: She was not pressured by her family when she decided to wait before getting married and was encouraged to pursue her education, she said.
However, the increasing number of Cham who are aware of the impact of getting married too young tend to be those living in cities or towns and able to cover their daily expenses. As for those living in rural areas or those living in poverty, they are less likely to think that way.
The Trials and tribulations of getting married too young
The concept of "women can't even turn the stove around" has long influenced Cambodian society. This mindset has affected the future of many women throughout the country, including Cambodian Cham women.
Lack of knowledge may prompt parents not to send their girls to school as they think that, whether they are educated or not, married women still have to handle housework, look after the children and spend time with their husbands. This attitude toward women has had a profound impact on the future of Cambodian women and society.
According to Cham researcher Ysa Osman, the culture of forcing children to marry at a young age has generally speaking been a contributing factor to families' poverty as this prevents them from acquiring the appropriate knowledge or skills to earn a living.
"After marriage, most of [men's] occupations are farmers and fishermen, while…women usually stay at home, go to the market, cook and take care of the children," Osman said.
Math Jariah, a Cambodian Cham woman who married at 19 years old, concured that it is really important for women to make higher education a priority rather than getting married young.
"When marrying at a young age, it is difficult to control one's emotions and most likely [this leads] to divorce," she said. "Also, if women get pregnant [while being students], they may face depression and stress. So, their studying is not good either."
Having experienced this and understood the value of education, Jariah said that she and her husband have tried their best to overcome all obstacles so that their children can get a good education.
On the issue of divorce, Cham researcher Ysa Osman noted that, in the past, women had more patience although there were restrictions on their freedom to choose a partner as well as on their right to decide at what age to marry. Therefore, he said, this prevented a high rate of divorce.
The pros and cons of marrying older in the Cambodian Cham Community
In a society with gender equality, it is undeniable that marriage patterns have evolved—in terms of identifying a soulmate, the age for marriage and as well as divorce. This has given people the opportunity to plan a family.
Ysa Osman pointed out that the relationship between husband and wife in such marriages is better because it is beneficial to the children.

"Scientifically speaking, the children born [of parents] from different lineages can be smarter than children born to parents in the same clans," he suggested.

However, delaying marriage age also has some disadvantages due to the fact that the parents will be older when they have children, Osman said. "This can also affect the happiness of the family," he said.
In addition, when people have the freedom to choose a partner and make quick decisions as to getting married, changes in feelings may lead to situations in which the decision to divorce can also be made quickly, Osman said.
Which is why, he said, young people who nowadays have more freedom to choose their partners and to divorce should learn to be patient with their spouses and think carefully before making decisions, and especially about divorce.
Related Articles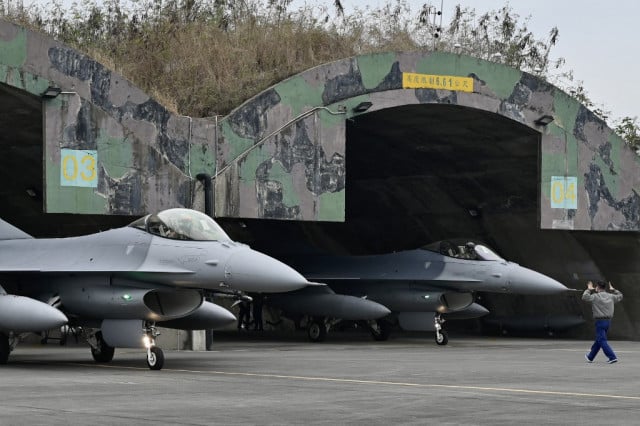 February 8, 2022 11:20 AM