Chevening Scholar Urges Students to Invest in Themselves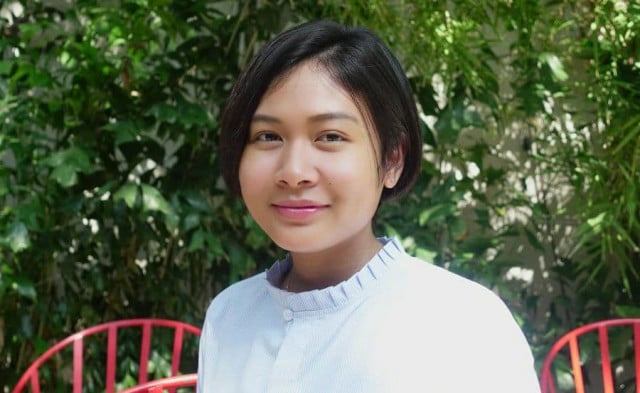 Cambodianess spoke with Chevening scholar Sun Molika about the competitiveness of the scholarship and a change in the mindset of Cambodians regarding the pursuit of money and happiness
Ky Chamna: Chevening is, of course, quite a competitive British scholarship. With that being said, why has Chevening become your preferred path in higher level learning?
Sun Molika: Actually, I have four main reasons why I choose Chevening. Well, the first reason is the duration of the program. Chevening is a bit different from other scholarships which may require two years of studying abroad. For Chevening, you only need one year to complete the program and that is very preferable for me because, at the moment, I am working so, I do not want to take a long leave.
The second reason is about the United Kingdom. As you may know, Chevening is a British government scholarship and the UK is known as the world's champion of education. In 2019, it was ranked as the world's top in terms of its education system. Education, itself, promotes critical thinking and freedom of thought.
My third reason is about networking. Chevening has more than 50,000 alumni worldwide—in Cambodia alone, there are more than 100 Chevening alumni as well. That is also quite a huge network in which Cheveners may benefit from it. The last reason would be the rich culture that I can experience when I arrive and study there. For example, in my school alone, there are more than 135 nationalities. Also, more than half of the students there are international students or non-European students. Once I will be there, I can experience and develop my multicultural intelligence. This is quite beneficial since my career is related to diplomacy.
Ky Chamna: It is hard for candidates to compress, normally two years of studying a master's degree, into one?
Sun Molika: I think it may depend on the education system of the country. However, I think that it is also somewhat intensive for us to study one year when we compare to other students who study two years for the master's degree. But sometimes, it can be a good learning experience when you are put into a situation where you have to study harder in order to earn a degree. Due to that, you will do your best in order to survive.
Ky Chamna: With that swift amount of time that is put into the degree, can Cheveners seek a small or part-time job during their scholarship period abroad?
Sun Molika: Actually, Cheveners are allowed to work. However, it has to be less than 20 hours per week.
Ky Chamna: In terms of practical and real-life experiences, based on your own interpretation, how much work have you done in order to be eligible enough for this British scholarship?
Sun Molika: For the Chevening policy, you actually have to have 2 years' or 2,800 hours' worth of work experience. That kind of employment can be a full-time or a part-time job, volunteering, paid or unpaid internships. In my case, after graduation, I spent more than two years working before I decided to apply for this. Besides working hours, what is more important for me in deciding to apply for this scholarship is career passion.
You should know what you really want to study for your master's degree and to expect how that degree will move your career path forward. Just like any other scholarships, this is one of the most important parts. They want you to explain your future plan. When you already know what you want to do in the future, you will be able to convince the Chevening committee about your candidacy. So, work experience is important. Furthermore, knowing what you want to do in the future is much more important.


Ky Chamna: You hold two bachelor's degrees: One in development economics and the other one in English for translation and interpretation. With Chevening, which subject are you going to continue further?
Sun Molika: I think without my master's degree, I could not contribute much toward my profession right now as a junior economic diplomat. As you may already know, my bachelor's degree was in development economics. This is more related to the economic field. Not much is connected to international relations, politics or global affairs. I have a slim knowledge in these fields. However, my work requires me to know more about global affairs and that is the reason why I have to earn my master's degree in diplomacy. When I arrive and study in the UK, I also expect to learn to improve on my communication and negotiation skills as well.
Ky Chamna: Once you return back to Cambodia, as a way to contribute back to the nation, what sector are you going to work in? Government? NGO or private? And why?
Sun Molika: When I return, I will want to continue working at the Ministry of Foreign Affairs and, to be exact, that is the government sector. On top of that, I will contribute back to my own countries in two ways. One of them is that I am going to work over there as a junior economic diplomat and I will try to improve our economy through the economic diplomacy strategy of the ministry.
Furthermore, I am also planning to write and publish more research in this field as well. Apart from that, what I will want to do as a contribution is a social project. After my return, as for my immediate plan, I want to conduct a youth leadership training in my hometown in Pursat Province. I want to encourage youths, through the use of social media to learn about soft skills such as communication, critical thinking or leadership and I also want them to dream big and pursue higher education.
Ky Chamna: Is the implementation of your training program required by the scholarship once you come back or is it actually your own intention to conduct it?
Sun Molika: Yes, it is from my own intention. Actually, I plan to cooperate with other Chevening alumni in Cambodia. I hope that it will be an impactful project, and this kind of project is only mainly available in places like Phnom Penh. For those who come from provinces, they still lack the access to join this kind of event or opportunity. That is what I want to give back to my hometown.
If this project becomes successful, we will expand it to further places like Mondulkiri or Ratanakiri provinces as well. Hopefully, there will be guest lecturers who are Chevening alumni in Cambodia and from other countries. This planned project is actually inspired by my previous project at Asian Vision Institute in which we used to conduct a program which is called Young Digital Leader program. In that program, we trained young IT professionals about soft skills, communication, critical thinking, creativity and collaboration.
Ky Chamna: In Cambodia, will a master's degree or PhD be an important tool in the working area in sectors such as government, business or NGO in the future? Between these three sectors, which one needs a higher degree the most?
Sun Molika: I think it applies to all fields. For me, I totally agree with the idea that a master's degree will somehow be a must for everyone who wishes to work in both the academic and the professional field. Why? During our bachelor's education, we mainly just learn about general stuff. We don't seem to go deep down much into specialization. Once you take a master's degree, that is going to be a narrow field. You will need to shape what you want to do more specifically in order to fit with your profession.
I am sure that, while attending a master's degree, you are required to read and to write a lot. By doing this, it will improve your technical knowledge and your critical thinking. On top of that, in order to be more successful in your career, you have to know more people. It means that, the more you communicate well, the more you can expand your network. If I could find someone who has the same idea and intention as me, that would be great to implement the future project in which I plan and focus on. To be short, a master's degree is a must.


Ky Chamna: Is it within the near future?
Sun Molika: For me, I may say that it is from now.
Ky Chamna: Frankly speaking, by taking the Cambodian society into consideration, for ladies, some people might express that obtaining a high education is not really a necessity. What is your response to that idea?
Sun Molika: I understand this very well because this is what I always face when I go back to my hometown. There is an old perception in which girls should be married as soon as possible. It is really hard for me because I am not really into this kind of idea. I do understand that it is our tradition which has been inside our mindset for quite a long time and it is hard to change.
Yet, what I want to say is that it really depends on what people value and prioritize in their life. If they think that money, marriage or education can offer them happiness, then just go for it. For me, money is important, but just not right now. If I put money first before education, I will not earn a lot of money. If I put education before money, I will earn both money and happiness. Plus, girls should not think that marriage is the end goal of their life. It is something that should come naturally when it comes to the right time with the right person. For me, education is a silent happiness and without it my life would be pointless. I want to encourage girls, and also boys, to stop thinking that marriage is the end goal of life.
I want them to develop a mindset of self-development and life-long learning. You do not have to go to school in order to learn. You can learn from everyone around you and from everything around you. Your country needs human resources. As long as it is legal and you work hard, you will help your country. I want them, youths in provinces, to dare to dream. For youths from Phnom Penh, we are more exposed to education opportunities. For those from provinces who do not have good access to the internet, they cannot really be inspired. I hope that, when I come back, my project will inspire them to dream big and to work hard.
Ky Chamna: Do you have any plans to go for a PhD degree?
Sun Molika: Yes, I also plan about it actually. However, I do not know when I am going to do it. It may depend on my career and my life as well. All in all, I have a plan to do it.
Related Articles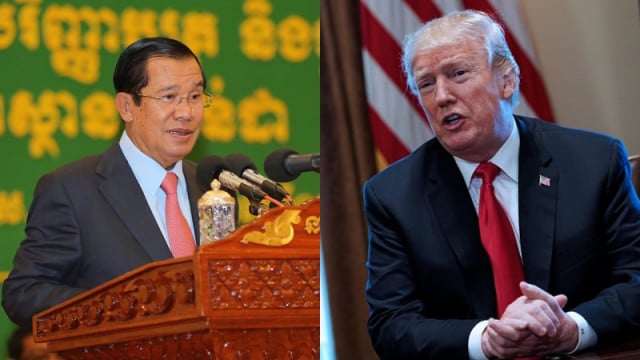 November 27, 2019 12:08 PM