Children and Young People's Wellbeing: A National Emergency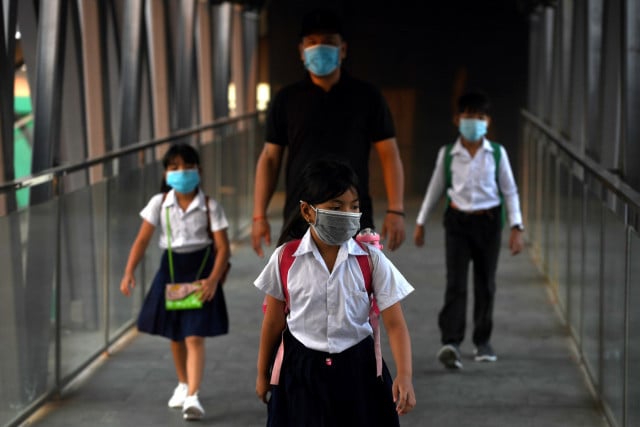 Pick at random in an international magazine a story written to introduce Cambodia to the readers and it is very likely that you will see, as a way to illustrate it, the photo of a child with a beautiful smile, radiating the joy of living. The Cambodian smile, and especially that of children, is part of the world's collective psyche.
However, two studies published in quick succession and reported by the media have cast a shadow on this idyllic vision of a kingdom in which children would be treated like royalty.
According to a recent study of the Ministry of Health, 66 percent of the children 1 to 14 years old are victims of violent disciplinary methods within their families.
Many parents scream at their children, insult them and physically inflict severe beatings; use straps, hairbrushes, sticks or other hard objects to hit them; slap them in the face and punch their bodies.
Released nearly simultaneously, a report on children's mental health prepared by the Cambodia National Council for Children indicated that approximately 40 percent of the children and teenagers in the country suffer from mental health issues.
Poverty, failure at school, abuse, bullying and violence within their families weaken young people's emotional health and may make them sink into depression without adults noticing, the authors of this report noted.
These two studies paint a bleak picture of the situation of children and teenagers in the country as they show that this pattern of violence against them and their resulting mental frailty do not only affect marginalized populations.
The issue of the role of systematic physical violence in children's education has been raised in every society. Numerous countries have come to the conclusion that violence does not contribute to education: On the contrary, the use of violence tends to produce adults who are themselves violent.
At the very least, by contributing to psychologically weakening a young person, it will likely trap him or her in a downward spiral of failure, which may prove tragic.
The adult world in which a young person will enter is increasingly competitive with higher and higher criteria to evaluate one's success and where he will face, entirely on his own, the digital world and its fanciful, misleading, violent content in which he runs the risk of losing himself, if not being annihilated.
Helping parents educate their children and putting in place procedures to detect and prevent mental distress among young people seem to be, in view of the facts mentioned in these two reports, a matter of urgency.
Children and young people's struggle to live and their mental fragility are not a matter of individuals: This is a collective cause because it is now and with them that tomorrow's Cambodia is being built.
Related Articles