China Assists Cambodia in Cattle Vaccine Production Techniques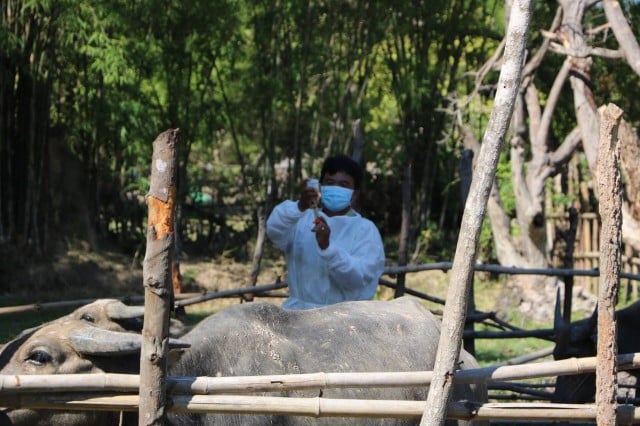 Vaccination rates among livestock remain dangerously low in Cambodia and experts fear outbreaks of Foot-and-Mouth disease or hemorrhagic septicemia could wipe out thousands of cattle
PHNOM PENH--Foot-and-Mouth disease (FMD) and Hemorrhagic Septicemia (HS) outbreaks have seriously affected farmers' livelihoods and the national economy, with buffalo and cattle often struck down by these diseases.
Veng Sakhon, Minister of Agriculture, Forestry and Fisheries, said that to prevent this, his ministry plans to produce a vaccine against cattle disease with technical assistance from the Chinese government.
Recently, the Chinese government has already provided Cambodia with 200,000 doses of FMD and HS vaccines.
The provision of vaccines to protect cattle remains limited, but outbreaks of FMD and HS has not decreased, which prompted Cambodian officials to reach out to Chinese experts to help the local development of animal vaccines.
In response to a request from the Cambodian Ministry of Agriculture, the Chinese government has promised to provide Cambodia with animal vaccination technology after each country has a better handle on their respective COVID-19 situations.
"The Chinese has supported the request of Cambodia, and we are willing to produce our own vaccines under the technical support of the Chinese. In this case, Chinese experts will come to study directly in Cambodia after the situation of COVID-19 has improved," said Sakhon.
Less than 30 percent of Cambodia's estimated 3 million cows and buffalos have been vaccinated against HS, the ministry warned, adding that only 2 percent have been vaccinated against FMD.
When the program eventually begins under Chinese supervision, the target provinces will include Prey Veng, Kampong Cham, Takeo, Siem Reap, Preah Vihear, Oddar Meanchey, Banteay Meanchey, Battambang, Ratanakiri, Tbong Khmum, Kampong Chhnang, and Pursat.

Additional reporting by Phoung Vantha
Related Articles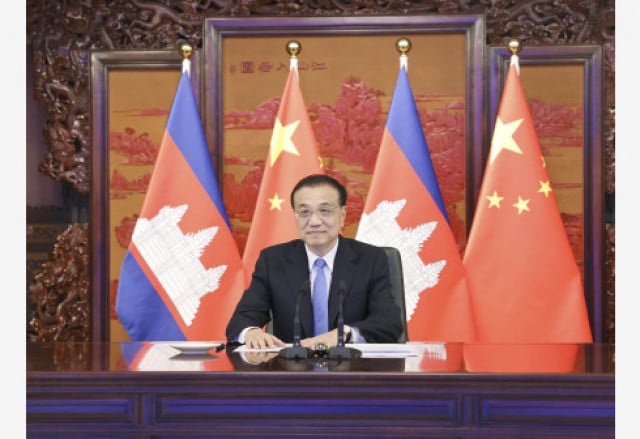 November 8, 2022 11:34 AM